Share Love & Hope: Orphans With AIDS in Kenya
On a recent mission trip to Kisumu Kenya we worked with a church that runs a ministry for children and teens affected by AIDS. These are orphans whose parents died from the disease, and they are being raised by relatives or someone else. Most of the people or families do not have enough resources to raise them. A large portion of them are orphans that have been infected and are born with HIV or AIDS. We have been missionaries for 14+ years and we have seen and served in many poor areas, slums, orphanages, schools... in many countries. Never have we seen children that have suffered so much.
The Diakonia Compassionate Ministry is run by the Evangelical Lutheran Church of Kisumu. They minister to a large number of children and teens in the city of Kisumu and the rural villages of Kisumu County in Kenya. The church oversees the ministry work, which is done completely by volunteers. There are no overhead or administrative costs, so 100% of the funds will go directly to helping the children and teens.
We had always heard when we visited various countries in Africa that the AIDS epidemic is very bad there.  When we asked how many children or teens they help and minister to, we expected them to say 100 or 200. We were shocked to learn that they help over 13,400 children or teens affected by the AIDS disease. Of these, over 3900 are orphans that also were infected and born with AIDS. This is in only 1 of the 47 counties in Kenya.
The ministry enrolls the children and teens in a program that ministers to them in a variety of ways:
* Educates the children and care givers, and then oversees the administering of the government provided AIDS medicine. If not properly taken, the medicine could harm or even kill the children.
* Educates and also oversees the nutritional needs of the children. Proper nutrition is vital when taking the AIDS medicine or there could be many complications and problems.
* Makes sure the children are enrolled in school and are getting an education. 
* Provides the schools fees, uniform fees,... for the children and care givers that are not able to pay themselves.
* Provides spiritual help and counseling for the children or teens and care givers.
* Regularly visits the children and teens to check on their physical, emotional, and spiritual health.
* Maintains documentation and medical records for each child in the ministry program.
Please help us to share love and hope with the many children and teens who are suffering by making a donation to this great ministry. Any amount will help to make a difference. We met many of the children in the schools we visited and spoke in during our missions week in Kenya, and they are very appreciative of the help they get.
Diakonia Compassionate Ministry does not have a website
Our site is: 
www.intimacywithgod.com
Our missions ministry site is: 
www.intimacywithgod.com/missions-ministry/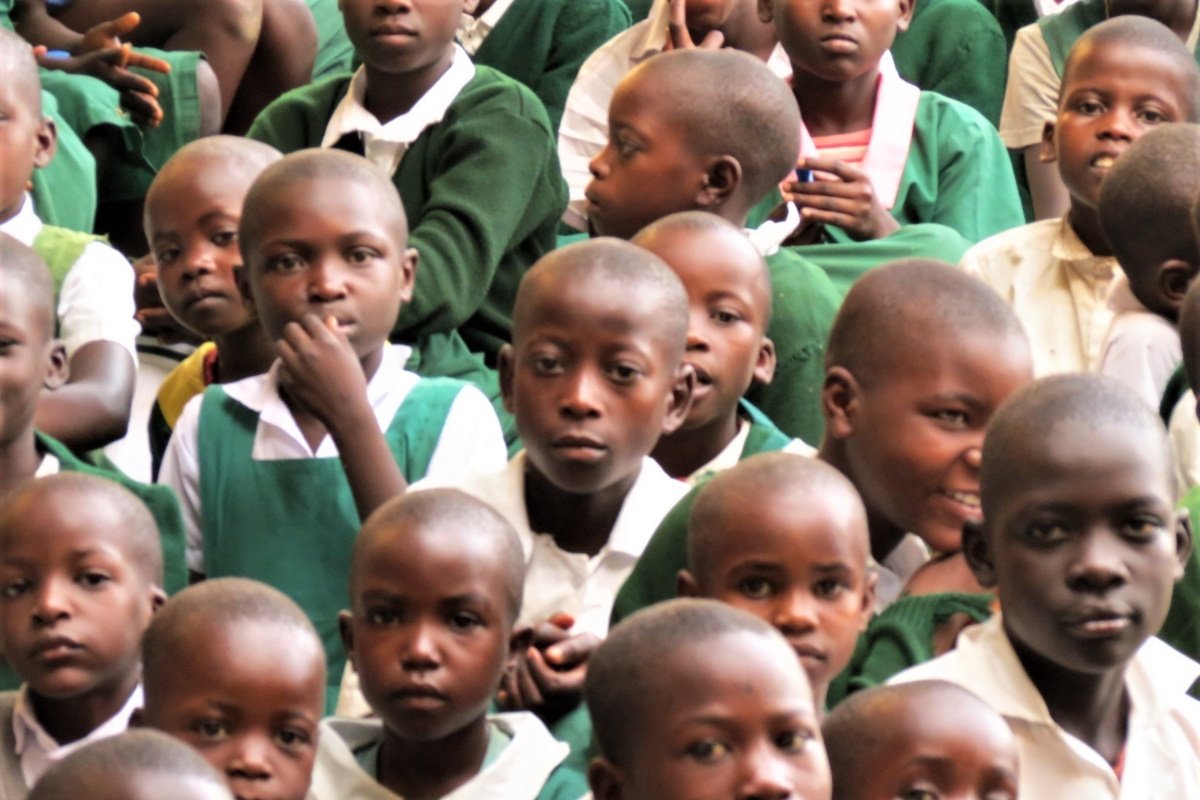 A video of students & teachers singing a song of appreciation for our visit to their school in Kenya:
Organizer
Kevin Bart
Organizer
Elizabethton, TN