'Shame' Music Video in Support of CALM Charity
CREATING A MUSIC VIDEO IN AID OF
CALM
(The Campaign Against Living Miserably), to raise awareness and money.
We want to create a feel-good campaign to tackle an important issue.
How will your donations be spent?

100% of
ALL
funds raised will be donated to CALM.
So what's the song?
The song is called
'Shame'
and it's a track that addresses the stigma around male mental health. It encourages openness and unity among men to speak about their emotions.
Want to hear it?
Check out the live stripped back version we recorded below..
...and EVERY sponsor will also get a pre-release listening link + download to the full version for the official video.
What are the campaign timings?
Video Release Date:
Dec 3rd
GoFundMe Campaign End Date:
Dec 20th


So what is the video concept?
You can check out the treatment
HERE
We also want to include as many men/sponsors in the video as possible, so message me to get involved and contribute video footage - WE WANT IT!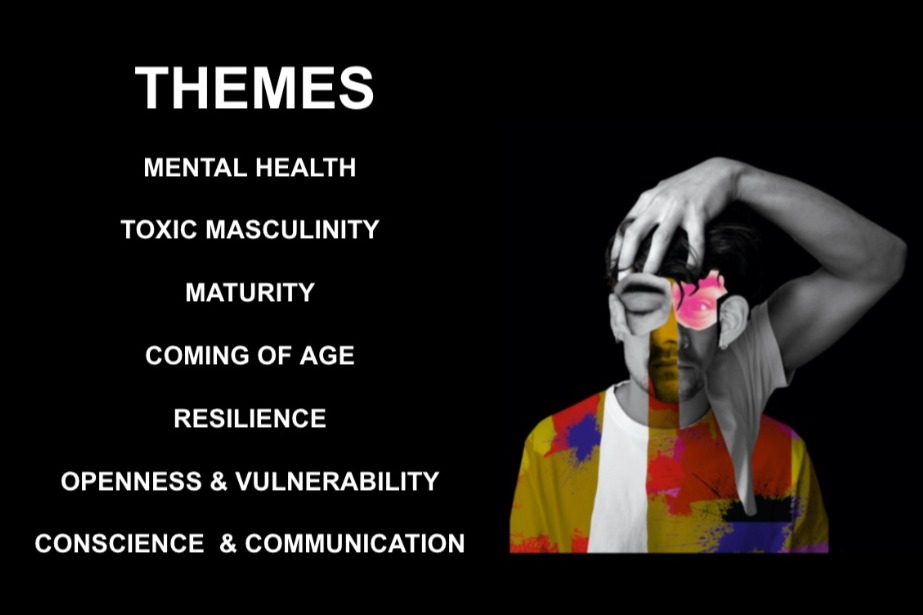 How can you help?

1. FEATURE IN THE VIDEO:
We want to minimise production costs, to maximise donations to
CALM.
So if you have a camera or a smart phone and want to get involved just message me on here or on
Insta
  (@bertbrettmusic)
2. DONATE:
Every donation no matter how small is HUGE. So I'll send every donor a private link to the track before its' release..
*************************************************
FEEL-GOOD
rewards to make you
FEEL GOOD:
All Donations
get a pre-release listening link to the single.

£10 - £20:
- I will answer your prayers, over Zoom or a phone call.
- I will send you never-before seen original lyrics not yet crafted into songs.
-
I will share a demo link to the next two singles (proper raw versions - the good 'rough around the edges' stuff)
£25 - £45:

- I will create you a playlist of any genre - or just a mashup of straight bangers.
- I will write you a short song about any subject and film it (30seconds - 6 available)

£60: (1 available each)

- I will be your Uber driver for the evening. You can play whichever awful tunes you like and I won't mind.

-
I will invite you to sing backing vocals on a track recorded at the studio where I record
- I will sing the upcoming single for you in German. (sich wunderbar fühlen)
£100:  
I will dress up and do a personal livestream concert
(20mins / 5 tracks)
£300
-   I will dress up and sing a love song on your behalf outside your lover's window / love interest's window / front door / office/ follow them around in public singing behind them as they walk (from a socially acceptable distance). 
(London - 1 available)
OR create your own reward.....if you want something else just ask. (I'll see what I can do)
*************************************************
Last but not least...
3. SPREAD THE WORD:
Sharing the campaign on socials to raise awareness goes a long way to support the cause. Or even better,  reach out to a friend, family member or anyone you know who has suffered with mental health.
For any questions or further info please do reach out on here or on
socials
  @bertbrettmusic 
THANK YOU! 
Bert XX
"The Campaign Against Living Miserably (CALM ) is leading a movement against suicide. Every week 125 people in the UK take their own lives. And 75% of all UK suicides are male"

"It is estimated that 1 in 6 people in the past week experienced a common mental health problem." (Mental Health Foundation )




Organizer
Bert Brett
Organizer
England