Sgammato Music School & Recording Studio Buildout
Hello, Friendos! We're a crazy music school and recording studio based in Tampa, FL. We don't teach simple "music lessons" - we teach life lessons through the metaphor of music.
I drink entirely too much coffee and I recognize that time is a finite resource; so although brevity is a virtue I'm wildly unfamiliar with, here is an attempt at succinctness:
Sgammato Music School & Recording Studio prepares our students for practical and professional full-production performances in reputable venues all over the greater Tampa area.
We encourage collaboration and community with live in-studio performances.
We help bridge the gap between growing students and actively performing professionals.
We teach students of all ages, races, genders, orientations, and abilities to explore the world through the cultural lense of music. Personal responsibility, group integration, community building, unapologetic creativity, and confident expression are philosophies we champion.
To this end, we have helped thousands of students perform hundreds of songs on professional stages, produced over 100 original student compositions that are available on all major streaming platforms, and helped dozens of students kick-start successful and sustainable professional music careers. Our YouTube channel currently boasts over 500 professionally recorded multi-angle videos, with new releases dropping weekly.
It's kinda dope, and we're pretty stoked to say that the school is currently at capacity. Yaaaaay
But here's the conundrum; although the sound of life is wondrous, it is not without its off notes. We desperately need to build out another lesson room ASAP to continue to grow and spread and do cool stuff for this community. We already have students on a wait list, but currently have no space to accommodate them.
Now, here's the tricky part, and imma get a lil' snarky about it: although many other music schools are content hiring inexperienced college kids to teach on cheap broken toys in a sterile room that looks like a damn dentist's office, that's not our vibe. Our teachers are all actively performing professionals who understand the significance of cultivating a creative atmosphere that's well-equipped with high-end professional functioning equipment.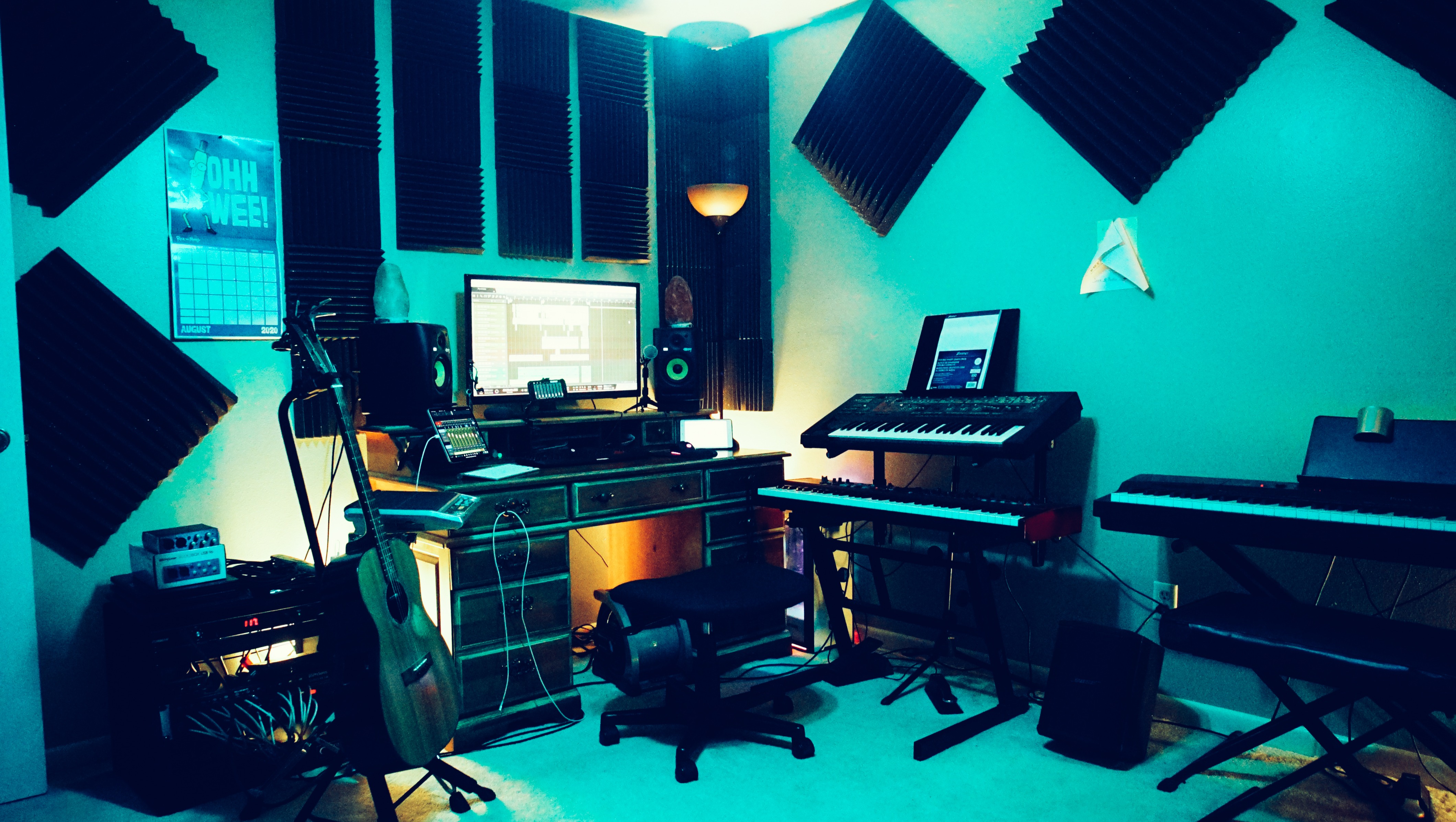 This means that building out a fully-equipped lesson room to our rigorous standards isn't as simple as snagging a free piano off Marketplace and taking your money. We'll need to install new climate control, an upgraded electrical system, flooring, extensive room treatment for sound, keyboards, microphones, preamps, guitars, amps, a computer, studio monitors, headphones, cables, a desk, mood lighting... it's uh. It's a lot.
Real talk: the budget listed doesn't even come close to covering the full buildout costs. But it's enough to get us started, and that's all that matters.
Without going into painful detail, I had a difficult and expensive first half of 2023 that prettymuch drained everything I had planned to personally invest in this buildout. Rest assured I've exhausted every other option before drafting this last resort. Times are tight and this isn't easy, so any and all help is very much appreciated.
We don't "work" music - we *play* music. Thanks for helping us keep playing! <3
Love,
Sgammato