Sex Worker Mutual Aid Funds
Lysistrata
,
SWARM
, and
East London Strippers Collective
SWARM, Lysistrata and ELSC are challenging public attitudes, tackling stigma, and fighting for rights and protections for sex workers. They're providing direct financial support to strippers and sex workers and we're asking you to join us in supporting with cash donations, we're kicking off this this fund with £10,000 and we'd like you to join us in trying to raise £30,000.
As the donations are for three different organizations on two continents, funds will be withdrawn to our partner's business account, which will be responsible for distributing the funds evenly to these organisations outside of GoFundMe.
You can learn more about these organisations linked and below: 
Lysistrata
  - Aims to "Collect and distribute funds for the purposes of providing financial assistance to marginalized members of our community who are struggling due to illness, injury, homelessness, wrongful arrest/incarceration, unstable or abusive working conditions, domestic violence, discrimination and other factors that affect their ability to make a living."
SWARM
  - "SWARM is a sex worker led collective based in the UK. The project was founded in 2009 (under our former name Sex Worker Open University) to advocate for the rights of everyone who sells sexual services. Our goal is to build a diverse and inclusive community of sex workers who work together to improve our working conditions and resist violence."
East London Strippers Collective
  - "ELSC aim to promote the self-organisation of strippers / lapdancers in London and the UK, and to challenge societal attitudes towards stripclub activity by uniting performers, creating their own working conditions and empowering dancers."
Photo Credit: Juno Mac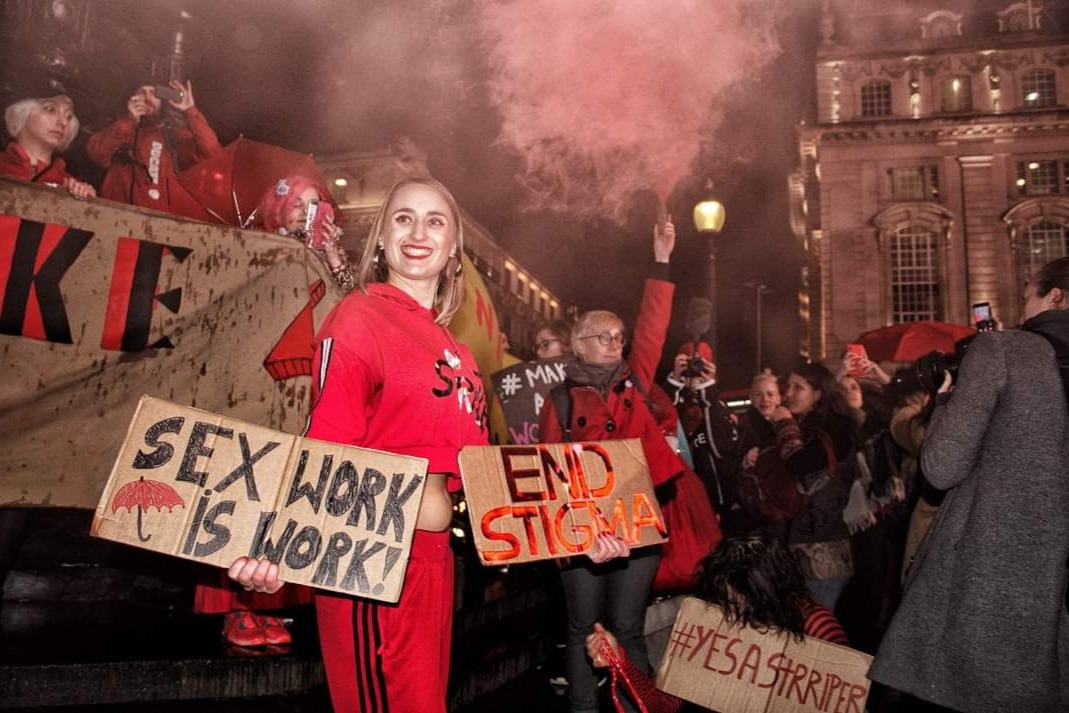 Photo Credit: Angela Christofilou