My name is Michelle, owner and editor of a little blog called That Black Chic. Some of you already know me and some may just be meeting me, so to those of you who don't know me, I'm so glad to meet you! Did you hear about the magazine I will be publishing this year? I am going to be publishing a bi-monthly sewing magazine (6 issues per year) due to be released November 2017. The title "Sewn Magazine" will include sewing and DIY projects, tips and tutorials. This magazine will be serving you articles on diverse fashions and lifestyles, which is why our motto is going to be "Sewing is a lifestyle™." And to top off all this fabulousness is the reason for this magazine, which is to showcase the culturally diverse talent that is missing in the national sewing publications.
Do you read sewing magazines? Have you ever considered buying a sewing magazine? Honestly, I used to buy them only if they had an interesting cover. One month in early 2016 I put a little more thought into what these magazines were representing. I started to pay closer attention to the experts that were featured and the contributors for these magazines. I purchased about 12 titles and not one showed an expert in the issue that resembled me. That blew my mind. [images below] I decided come hell or high water I was going to publish a sewing magazine that would represent not some but all the makers out there including those who look like me. I put together a plan and a deadline and here we are today.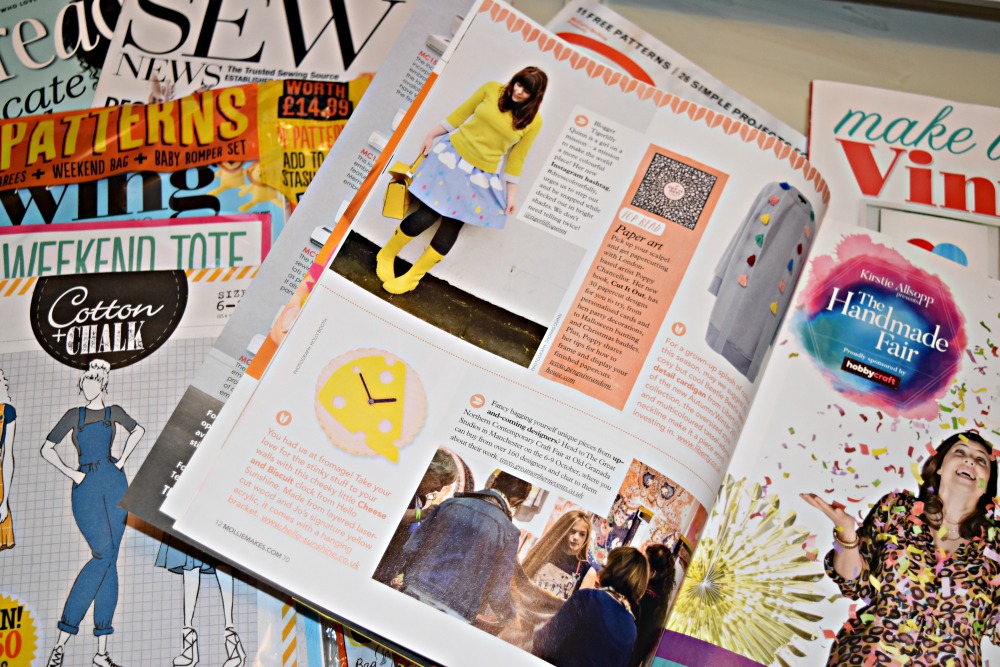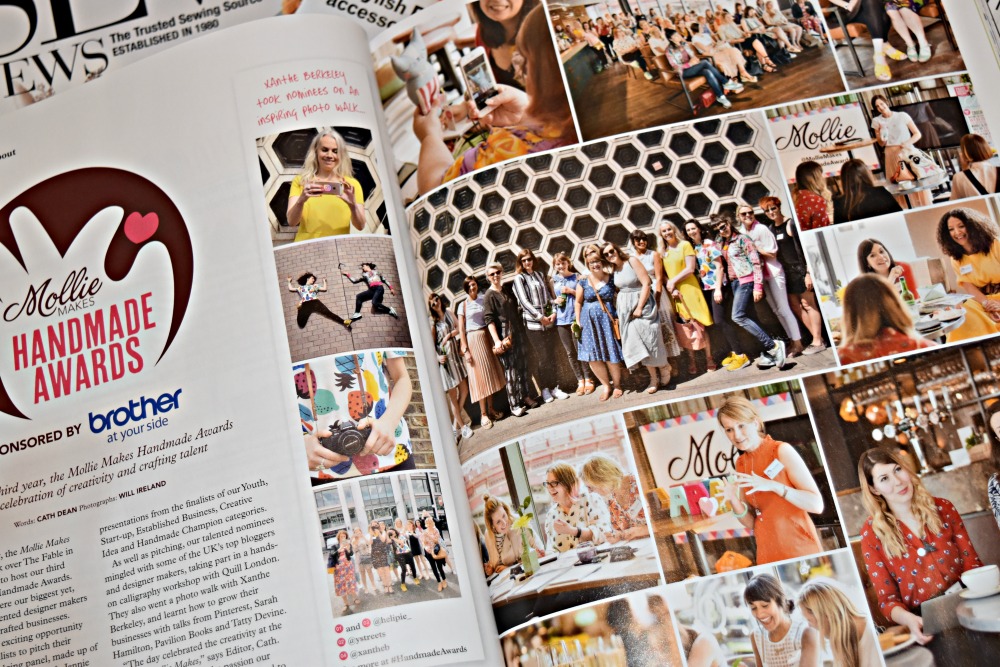 The news of publishing this new magazine reached places I never imagined. I had a few offers to join with a national publication but the magazine would not be mine, it would only be a freelance project for me and a product for them. The perks of freelancing almost had me convinced to say yes because I would not have any monetary worries with the project but in the end, it wasn't worth it because it still would not be my magazine. Something positive did happen as the result of this exposure, I was asked to contribute a project to a national sewing publication, Sew News. So, in the April/May issue is a project for yours truly on page 44 and in this same issue was another woman of color.
This project is a big undertaking but I feel like this is something that I must do. There is a lot involved in publishing a magazine as I am learning every day. I want to publish a paper magazine because it just feels right. I was an avid book reader and when I started blogging I shied away from reading books that you hold in your hand and turn the pages. I now listen to audio books because I still enjoy a good story but I have sewing to get done now. But when it comes to reading magazines, there's nothing like holding one in my hands. I am not knocking those who enjoy the e-magazines but it's not what I enjoy. On the other hand, e-magazines are a way to connect with everyone around the world if postage is an issue. So, I may consider this option as well if the need arises.
I plan to introduce you to makers from around the world and explore their different cultures and lifestyles all in the name of sewing. What's that you say? You don't sew? Well guess what I'll have something for you as well. I plan to include no-sew DIYs as well as fashion and styling tips. There will be something for everyone from the beginner to the advanced sewist, to those DIYers with the glue guns on their hips and the crafters with paint brushes in their hands. Sewn magazine has got you covered!

Whew, that was a lot to say but in a simple word, I need your help.
The feedback I received from all who participated in my surveys, from my followers on all my social media platforms, this is something that is needed in the sewing community. This is something that is missing.  With your help, I will earn the means to publish the first two issues, which will open all profit from sales to cover the future issues worry free. 
Thank you for your time and consideration. I plan to see this project through to the end and I hope that you come along for the ride!