Support for Jordyn Rose O'Connor
Jordyn Rose O'Connor, daughter of Gary and Meg decided she wasn't going to have anyone decide when she was going to make her debut. She chose her day, making her grand entrance on Thursday, June 8th @ 1:18 am weighing in at 7 lbs 11 oz and 21 " long with a head full of black hair. She is absolutely beautiful!
Unfortunately, due to complications Jordyn was rushed via life flight to Georgetown Washington University Hospital where she was placed in the Pediatric ICU unit.
It has been determined that along with complications from her birth, Jordyn has a major infection that is making her very ill. The Pediatric specialists are working very hard to stabilize her and treat the infection. Although she has had some setbacks, Jordyn is proven to be a strong fighter!
Gary and Meg have been with Jordyn at the hospital every step of the way, taking in all they can, and showering their baby with all their love, support and prayers. We are trying to help Gary and Meg with daily living expenses such as hotels, food, gas and any bills they may have in the next coming weeks and months. Any prayers and help you can offer for this new little family is greatly appreciated!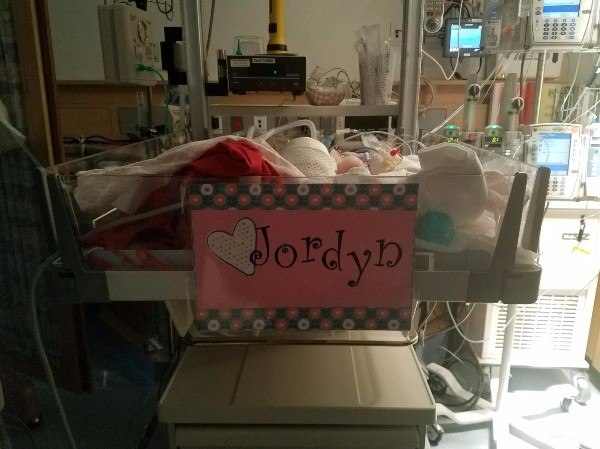 Aunt Carol, Uncle Marty McCarter 
Organizer and beneficiary