Last summer the New Albany Little League All-Star team made the city of New Albany and our entire state of Indiana incredibly proud playing all the way to the championship game of the Great Lakes Regional…one game away from realizing every Little Leaguer's dream…a trip to Williamsport, PA and the Little League World Series.  
As you may have seen, the team that defeated New Albany in the championship game of the Great Lakes regional, Jackie Robinson West, used players from outside their district.  Due to this, Little League Baseball International vacated all of Jackie Robinson West's titles leading up to the World Series and named the New Albany Little League team the official Great Lakes Region Champions. 
Our players and coaches are very proud to be named the official Great Lakes champions and are so thankful for all of the support they received from everyone in New Albany, the state of Indiana , and many neighboring states.  
During our tournament run, the boys and coaches were very focused on their dream of playing in the Little League World Series.  Many of us that watched this team throughout the season and tournament run know how hard these boys and coaches worked, how much they sacrificed, and how much they came together as a team in search of that dream. They played hard, with integrity, and they won and lost with the upmost respect for their opponents and the game.  They truly represented everything that is good with Little League baseball.  Unfortunately though, unlike all the other Regional Champions around the country, our boys will never get to live out their dream of standing on the field in Williamsport and represent their hometown of New Albany, their home state of Indiana, and their country while competing for a Little League World Series championship.  
Members of the New Albany community and New Albany Little League want to help the boys have at least a small piece of that dream that they earned.  With your generosity, our mission is to raise the necessary funds to send each of our 13 players to Williamsport, PA to experience a few days of the 2015 Little League World Series.  The funds raised will go towards transportation to and from Williamsport, lodging, food, and keepsakes such as an official Great Lakes jersey, hat, and Little League World Series pin that would typically go along with the once in a lifetime achievement of being a regional champion and playing in the Little League World Series.
All funds raised above the amount necessary to send the 2014 team to Williamsport will be used for the current New Albany Little League Capital Campaign.  As you may know, the New Albany Little League has obtained space and has a current capital campaign to expand fields.  This is an important part of our effort because the boys, coaches, and the families of our team know firsthand how much an expanded, safer facility is needed and we want to fully support this campaign.  The community has supported our team and we feel this would be the best way for us to say thank you…by supporting future generations of local ballplayers (and hopefully many years of future Great Lakes Region champions!)
We know there are so many great causes out there to which to give.  We sincerely appreciate any donation in any amount from $1 on that you can give to help us show these boys that dreams can come true.  With your help, we will send these boys to the Little League World Series like every other Regional Champion and let this deserving team live out a piece of their dream.  We are forever in your debt for your donation.  
The New Albany Little League is an Indiana non-profit corporation and a 501(c)3 qualified organization.  
Story on Wave 3
Story in The New Albany Tribune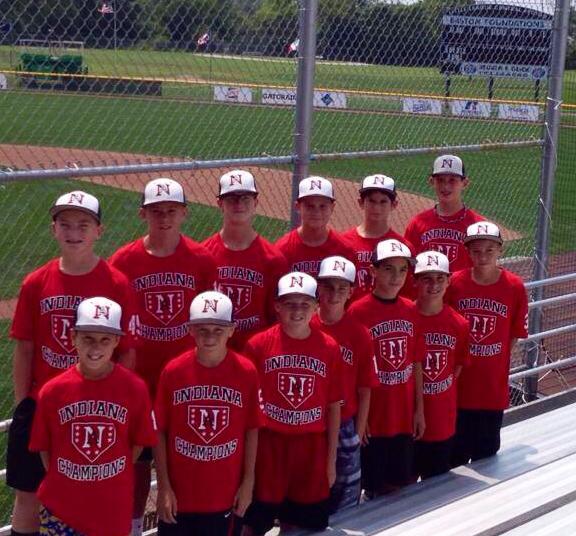 Organizer