New York City Summer Ballet Program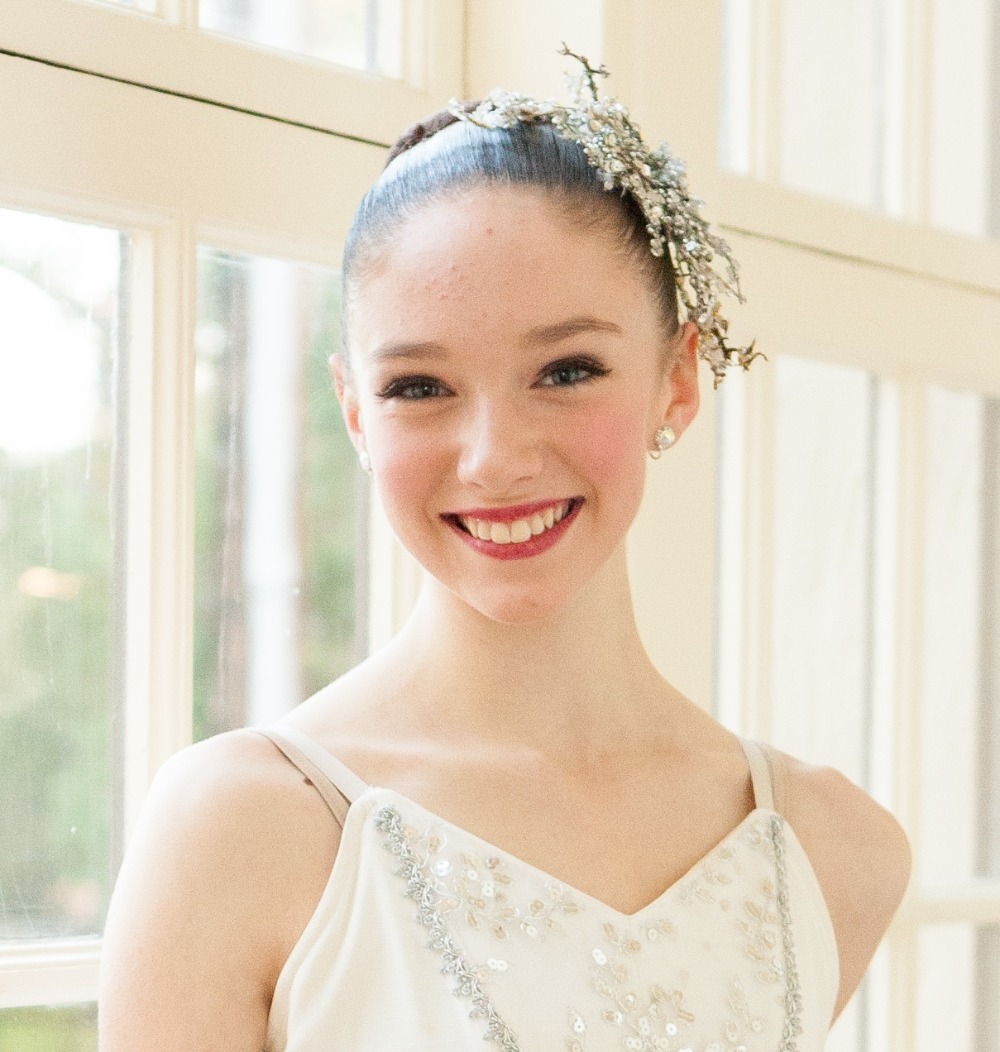 Gabriella Flanders in The Nutcracker  
(December 2014, Dance Kids of Monterey, Sunset Center, Carmel, photo by Rob Ellis)
My daughter, Gabby, loves to dance with a unique passion.  I admire her determination to succeed, and want to support her in every way that I can.  Currently she dances about 17 hours per week, on top of maintaining a 4.0 GPA throughout all of her middle school years!  For Summer 2015, Gabby has been accepted to the Joffrey Ballet School's Ballet Intensive in New York City.  Gabby has dreamed of dancing in NYC for years, and now is her chance.   
This is the program Gabby has been accepted to for Summer 2015, with Joffrey Ballet in New York City:
This four week program will include four classes a day, including classical ballet, pointe, partnering, variations, modern, jazz, improvisation, contemporary ballet, yoga, Pilates, dance history, and health and wellness lectures.  Evenings and weekends will include attending performances of ABT, NYC Ballet, Broadway musicals, and more.
Joffrey Ballet School:  2015 NYC Ballet Intensive
Last summer, Gabby was lucky enough to dance with Joffrey's Summer Ballet Intensive in San Francisco.   That three week program propelled her dance technique and performance skills to new heights.  One of her regular teachers almost didn't recognize Gabby when she returned from the summer in San Francisco, so amazing was the progress.  Gabby and I are looking forward to her working with the Joffrey Ballet again this summer.
Gabby's Summer 2014 intensive with Joffrey Ballet in San Francisco:


Gabby's ballet technique grew significantly last summer at Joffrey's summer intensive in San Francisco!
  (January 2015, photo by Tia Brown, Gabby's dance coach, Carmel Academy of Performing Arts)
Gabby has been dancing at the Carmel Academy of Performing Arts (CAPA) for six years.  She has been blessed with many amazing teachers:  Tia, Ashley, Laura, Laurel, Sandra, Philip, and more!  In addition to her regular classes, Gabby competes with Team CAPA (Teen Team and Ballet Team), and this year added a solo to her competition repetoire.   Gabby's classes at CAPA include Ballet, Pointe, Pointe Technique, Jazz, Lyrical, Tap, Acrobatics, and Stretching/Flexibility.
Gabby's dance studio: The Carmel Academy of Performing Arts The Nutcracker
  (video by Incendia Creative, December 2012, Dance Kids of Monterey County, Sunset Center, Carmel)
For the past five years, Gabby has also participated in Dance Kids of Monterey's production of the Nutcracker, staged at the Sunset Center in Carmel.  This professional quality show has enabled Gabby to perform 12 different roles over the years.  Dance Kids has generously given Gabby a scholarship each year, helping make it possible for Gabby to dance even more!  Even I get to be in the show ... see the last picture below  :-)
Dance Kids of Monterey County's Nutcracker at Sunset Center
Additionally, for the past few years, Gabby's uncle Bill has been teaching her about the business of dance, and has given her the opportunity to perform at his annual Latin Dance Fest in Reno, Nevada.  This year, Gabby also helped to run the nightly showcase event at the Reno Latin Dance Fest, adding another set of skills to her resume.  Gabby is lucky to be working with so many wonderful professionals who are helping to mentor her career.
Uncle Bill's Latin Dance Fest in Reno
You may know that Gabby and I are not rich.  As a single mom, on a public school teacher's salary, our resources are limited.  Nearly three years ago, in order to help pay for dance, we started working with AirBnb, renting out our own bedrooms, to help pay for all of our dance related expenses.  
See our AirBnb listing and over 200 reviews!
This has given Gabby the opportunity to help earn the money to pay for her dance lessons and supplies.   She has gained a work ethic and a maturity beyond her years.   However, my energy and time are just about maxed out working two jobs, and we are looking to friends, family, and supporters of dance to help us pay for this amazing opportunity.
We are in the process of applying for all kinds of financial aid.  Last summer, Gabby was able to receive a 20% financial aid scholarship for tuition, saving us about $650.  We are hoping for more of the same for this summer.  At the moment, we have four different scholarships in various stages of the application/acceptance process.
Our current fund raising campaign is just to pay for the deposit, which  will allow Gabby to register for the program.
 Once we pay the deposit ($1,241, plus a little extra to allow for this site's administrative fees), there will need to be a second campaign to pay the balance and all other expenses (an estimated additional $7,560).
Here is a breakdown of the whole package:
Ballet Intensive Track tuition:  4 weeks, $2,099
Housing:  4 weeks, $1,996
Meals Plan, 4 weeks, $900
Chaperone fee (13 and under), $300
Registration fee, $99
2.5% Online Processing fee, $134.86
Total to Joffrey Ballet School:  $5,528.86
Other estimated costs:
Round-trip flight for Gabby: $600
2 Round-trip flights for Teri (Gabby can't fly alone ... long story):  $1,200
2 new pairs of pointe shoes:  $216
Evening activities:  $330
Transportation (subway around NYC):  $100 est.
Temporary cell phone account:  $40
Miscellaneous (supplies for dorm room, snacks, souvenirs, etc.): $200
This site's administrative fee for $8,200 raised:  $656
Total other estimated costs:  $3,342
Total estimate for the entire summer experience:  $8,900   

REVISED to $8,600 on May 1st.


April 5th update:
 We revised the total needed slightly lower.  We have had so many offline donations, avoiding the site's adminstrative fees, that we could actually lower our total goal amount.  Thank you everyone so much!
May 1st update:
 We revised the total needed lower again.  Thank you for all of the offline donations, saving us on administrative fees.
If you happen to have a frequent-flyer trip burning a hole in your pocket, we would gratefully accept!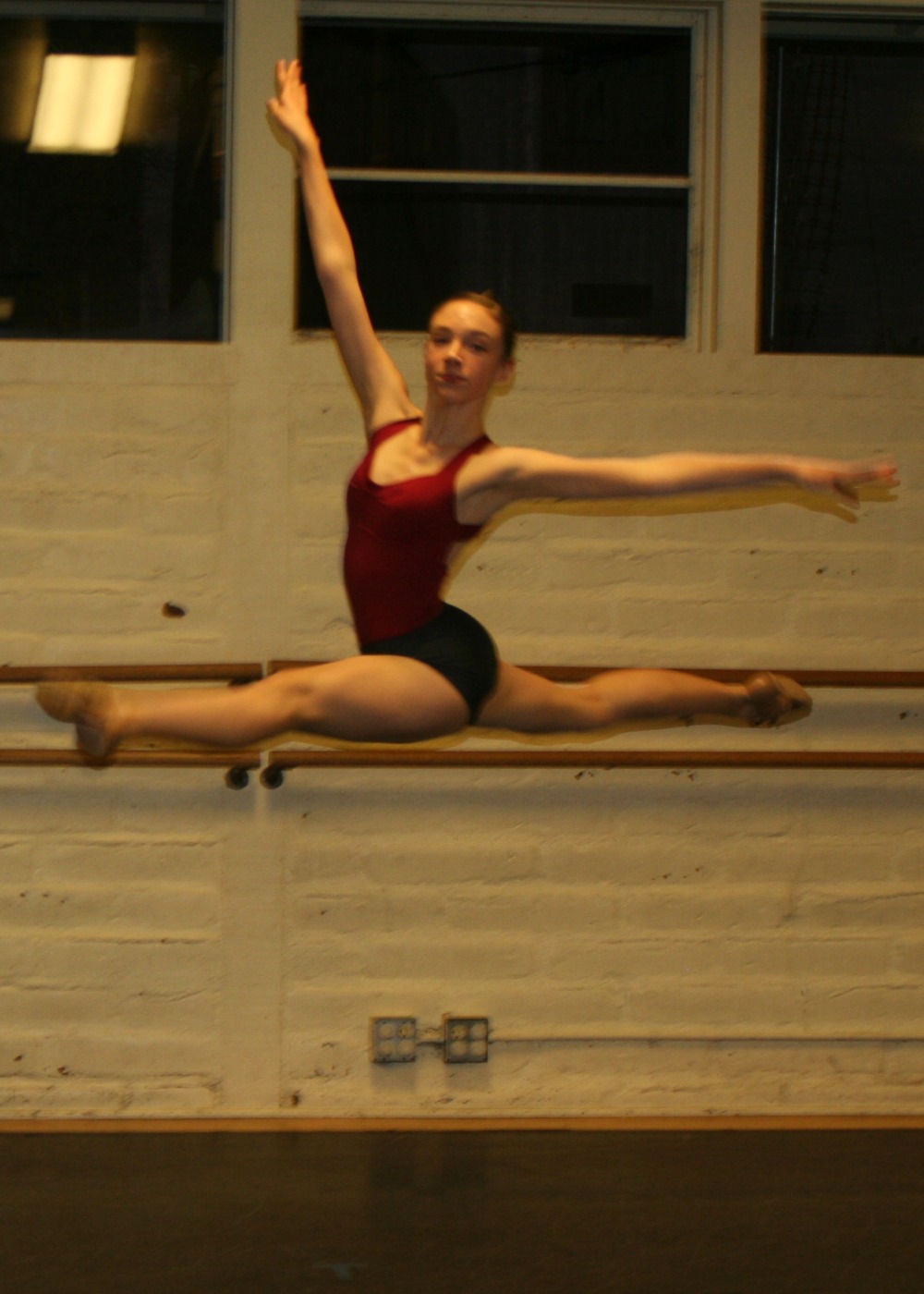 Gabby's dance has taken an amazing leap forward this past year!
 (January 2015, photo by Tia Brown, CAPA)
Go Fund Me's website is full of stories of real tragedy and loss.  We know that dance is a "want," not a "need," so we do understand if this fundraising campaign is not your highest priority.  Just sending us your heartfelt blessings will be enough!  Please feel free to add good wishes in the comment section below this description.
Gabby and I would be so grateful if you would help to fund her deposit for the Joffrey New York program.  
If you prefer, you may also send a donation directly to us, avoiding this site's administrative fees, and we will acknowledge your gift as an offline donation.
Please excuse our very direct request for assistance:  we are constantly reminded to ask for help, so thank you, in advance.  If we have offended, please accept our apologies.   Thank you for your love and support!
Gabby & Teri Flanders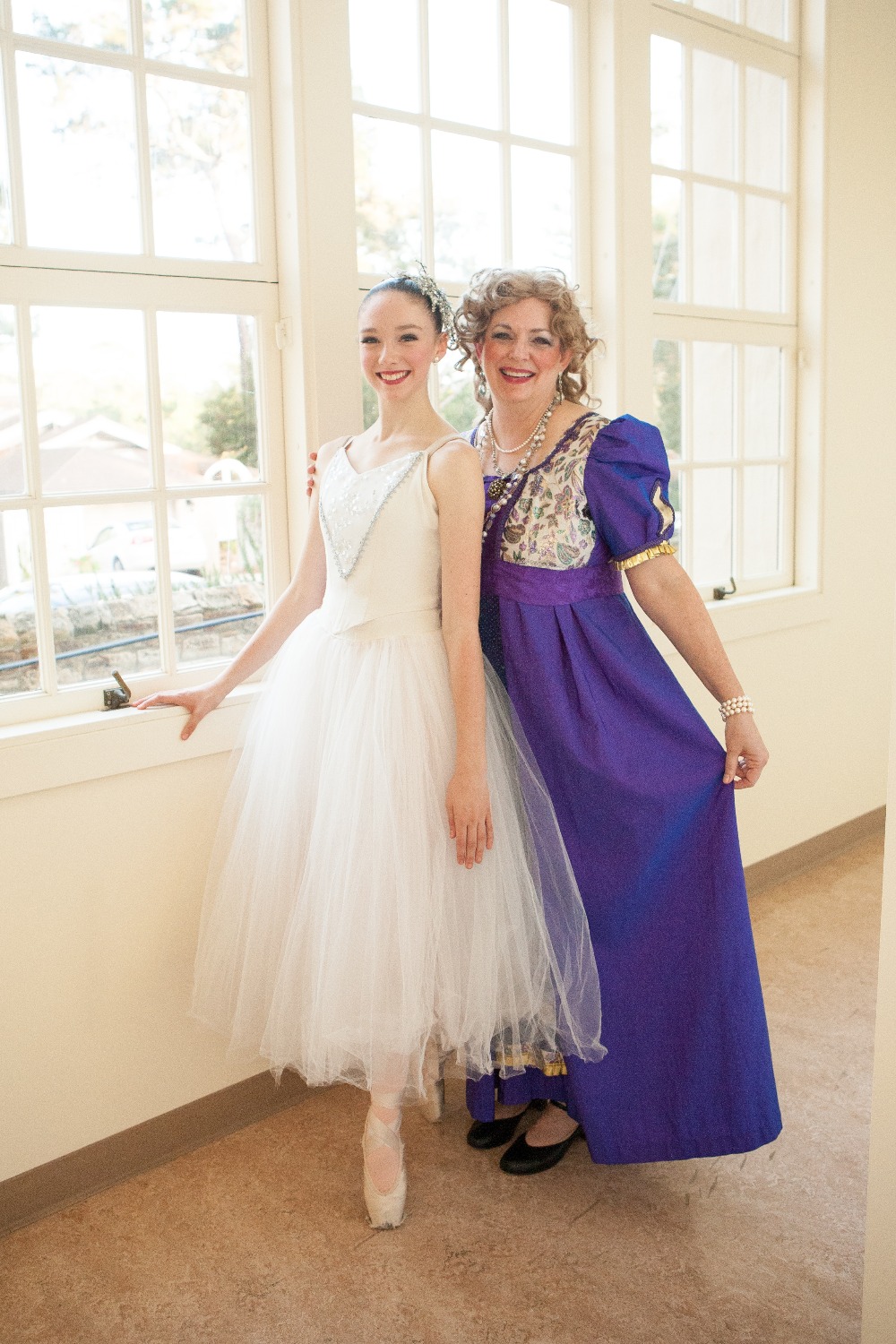 Gabby and Teri Flanders in The Nutcracker
(December 2014, Dance Kids of Monterey, Sunset Center, Carmel, photo by Rob Ellis)
Organizer
Gabriella Annalise Flanders
Organizer
Seaside, CA