Send me to Worlds: Perth, Australia
Hello friends and family,
My name is Cindy Truong and I'm extremely honoured and humbled to be given an opportunity to represent Team Canada at the Under 24 World Championships, held in Perth Australia in January 2018.
Getting to Know Me
Sports is the foundation of my life. Growing up, I followed my brother around left, right and center, always wanting to hang out with his friends simply because they were playing sports. This opened the door to my active lifestyle throughout my childhood, and subsequently allowed me to meet influential mentors who not only encouraged me to continue playing sports, but also inspired me to be better. To all my former coaches reading this, a huge thank you for your everlasting guidance and support.
I played on multiple teams throughout school and eventually joined the Ultimate Frisbee team in grade 10 with a few of my friends. We were all bright-eyed, young and eager athletes who aspired to get better, so we decided to join the Toronto Ultimate Club's Junior Summer League. Together, we commuted an hour and a half one-way to where the games were located. We struggled to afford bus fare, let alone $30 membership fees (yikes!). It was not easy, but we made it work and had an amazing experience throughout it all. Shortly after, in my final year of highschool, I was recruited to play on OverDrive, Toronto's Competitive Junior Women's team in 2012. I was initially reluctant to accept the opportunity, but I am glad I eventually did because I have been completely hooked to the game ever since.
I went on to compete with the U24 (formerly U23) Team Canada Mixed team at the 2013 World Championships held in Toronto, where we won silver – falling short to USA. Here's a little secret: I played this entire week-long tournament not understanding what it meant to be up a break, or how important holding a force was. Needless to say, I left this tournament hungry, excited, and motivated to improve as a player and made it my goal to compete in the following U24 events.
Unfortunately, during 2014-2016, I endured an injury that left me devastated and sidelined. I missed what I had believed to be, my prime years of developing in the sport.  I was not able to play or train for any teams, including the U24 Team Canada Women's team in 2015 – leading me to miss the World Championships that was being held in London, England. If you knew me during this time, you knew how crushed I was. I could not fathom not being able to play competitively again, so I rehabbed, trained, and did whatever it took so that I will be better and stronger for the 2018 U24 Team Canada tryouts, and incidentally, my final run at the U24 World Championships.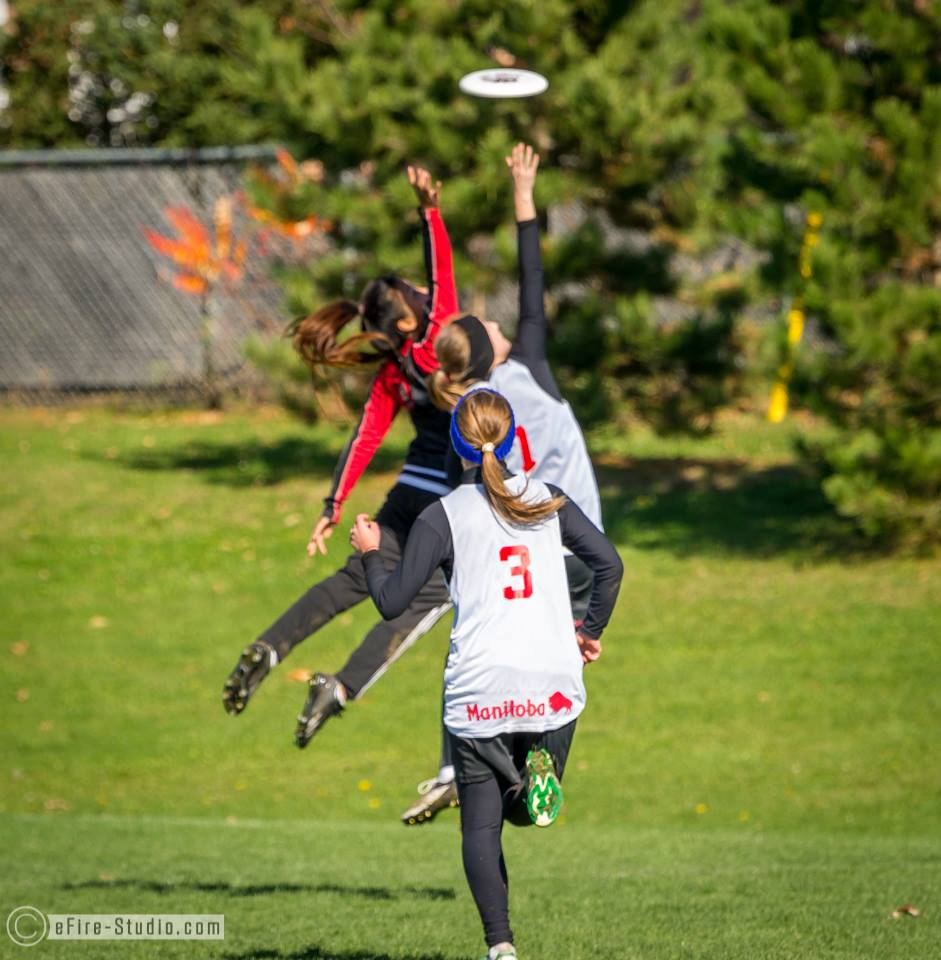 Fast forward to today, I am privileged to have received a spot on Canada's U24 Junior Women's team. It has been a long journey coming back from injury, but I am eternally thankful for those who have helped along the way. 
Where I Need your Help
Being a young athlete is expensive. While it is an extreme honour to represent Canada at the World stage, it comes at a substantial cost that is difficult to pay off.  Although I have been trying my best to save, this team requires significant financial commitment to support the expenses of team fees, travel, accomodations, training camps and tournaments. I'll also be going back to school this Fall and will be driving myself into some steep student debt (thanks/no thanks OSAP). That is why I am seeking your help to subsidize these costs. Any amount of donation is greatly appreciated – as well as sharing this page among your friends and family. If you have any questions, feel free to send me a message :)
Thank you so so so much for reading my sappy frisbee story and I hope you can contribute to my fundraiser in some way!
With many thanks and love,
Cindy
Organizer