Send Sherwin Callander to Normandy for the 70th Anniversary of D-Day!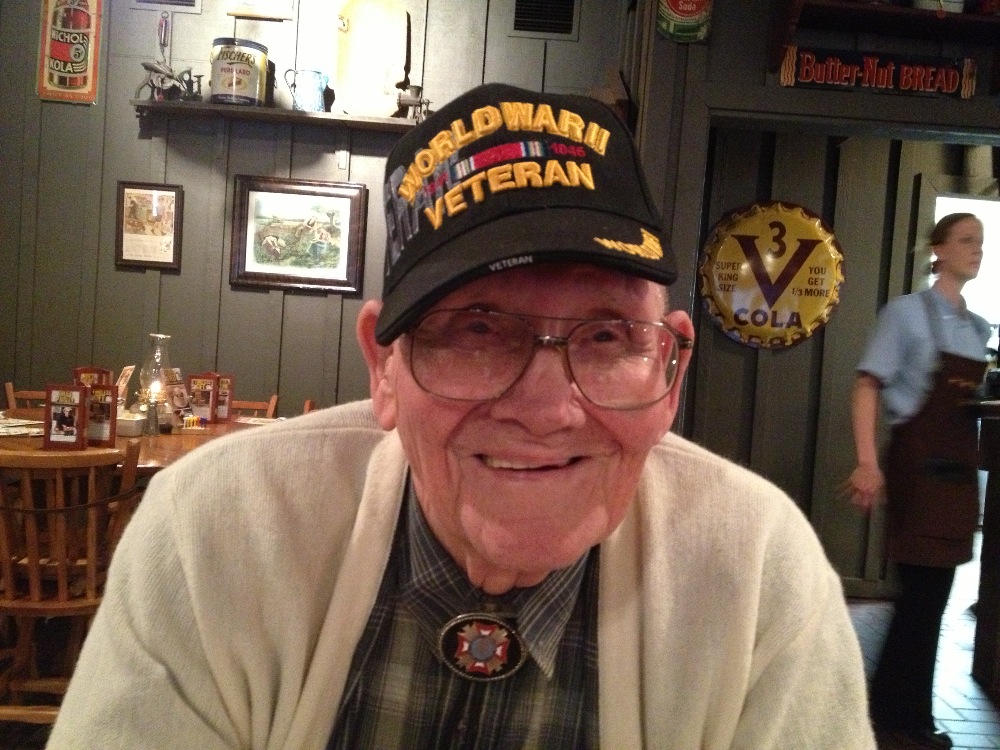 This is Sherwin Callander. He was born in 1920 and served in WWII, was stationed at Pearl Harbor when it was attacked (but was thankfully 1 day out of port on his way in on December 7th, 1941). He also served in Africa, Italy, and other places, including Utah Beach in France. He was contacted on May 15th about going to the 70th anniversary ceremonies at Normandy in early June. He has no passport, but we are working on that and have help from our elected officials to get that done in 2 days. But France backed out of their original offer to pay for the vets to fly over! He is supposed to have accommodations and transportation while in country covered, though those details are still not clear either. He has asked me to go along with him as his attendant! What an opportunity, eh??  Well, he doesn't have the funds to fly over, and with other unknowns, I figured we could ask for help here to get him to Normandy!!  
So, here goes y'all! I've never tried anything like this before--but have been encouraged by SEVERAL to go for it to try and make this trip happen for Papa! Feel free to support financially, but regardless, please PRAY that all the details are able to be worked out for him/us!  THANK YOU!!
**IF HE IS UNABLE TO GO FOR ANY REASON, YOUR DONATIONS WILL BE RETURNED!!**