3D-printed Emergency Aid for Dzaleka Refugee Camp
Empower through knowledge: was our idea when in January 2020 we gave a 3D-printing workshop in Dzaleka Refugee Camp, Malawi. We shared a valuable skillset of modern computer aided design and manufacturing with young refugees who lack opportunities. COVID-19 has reached Malawi. An outbreak in this congested camp could be catastrophic. These refugees are now producing 3D-printed emergency equipment. But we need your help! Read more below. Paypal link right at the bottom!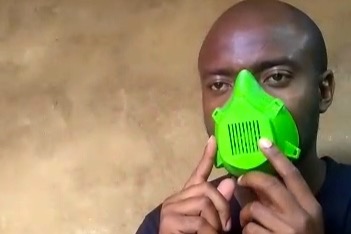 Please see the video about the workshop at https://vimeo.com/413112861

ABOUT US
Martin and Gianna

Martin Eigenstetter is a mechanical engineer living in Germany. In his family's traditional carpentry he merges traditional craftsmanship with modern robotics and computer aided manufacturing, including  3D-printing and laser cutting. Martin came to visit Dzaleka Refugee Camp and was impressed by the level of potential and talent in this community.


My name is Gianna Alinane Schellenberg and I was born at Nkhoma Mountain, Malawi. I have travelled to many countries thanks to my amazing father, who has been working in emergency situations throughout the world. My heart belongs to Africa. I work as an independent filmmaker in Germany and Malawi.

DZALEKA REFUGEE CAMP
Malawi is one of the poorest countries in the world and yet it has for years hosted refugees and asylum seekers from all over the African continent. Dzaleka Refugee Camp has existed for over 25 years. Planned for 10.000 it today hosts about 40.000 people. 


WHAT MOVED US

I have spent a lot of time in  Dzaleka Camp, working on a self-funded documentary film for the past two years. In this time I have been touched by the youth in this camp and by their perseverance. Some 18 year-olds were born here and will never know their home countries. Not all children have space in the camp schools. Teenagers have few opportunities and no job perspectives. But in this dreary context they are creating outlets for themselves.



Creativity in Limbo

Be it through soccer, fashion design, dance or engineering - they are taking initiative, being creative, working on some dream. Kids that have never touched a mouse before learn to code in this camp. I  respect their courage to make things happen – in a place where most of us would give up.



Time to Think @ TakenoLab

One of these great initiatives is the "TakenoLab":  a colourfully painted room in the heart of the camp. Founded by Remy Gakwaya, a Burundian refugee and self-taught computer-programmer .  Here he teaches refugees and Malawians Java and Python, programming and app development. It's a creative space, where youngsters can deal with trauma through coding instead of drugs.



OUR PROJECT: A 3D-PRINTING FABLAB 


We kept thinking about how young people in this camp could work online using technology. So, we bought a PRUSA 3D-Printer-Kit (a REALLY cool Czech product, incase anyone is interested!) and held a guerrilla fabrication laboratory in the camp. In this intense one-week workshop at Remy's "TakenoLab" we taught a group of talented youngsters 3D-design and 3D-printing.



The students worked day and night to assemble the printer.  We couldn't bring a readily assembled printer from Germany, as it would break on the way. They learnt to design 3D-models using "Rhinoceros" software and can now print complex 3D-objects.


Sowing a seed

The printer itself is just a hands-on approach for them to test their 3D designs. The real seed that we wanted to sow, was the fundamental computer aided design and manufacturing skillset, with which anyone can work anywhere in the world or online.



THE MAGIC

A few weeks later, I visited the team to see how they were progressing. It was amazing to see how competent they were, wisely using their limited printing materials and spreading the knowledge in a "3D-design, robotics and embedded systems" course.



Please see the "3D-workshop" video at https://vimeo.com/413112861

THE COVID-19 SITUATION

The COVID-19 virus is affecting all of us around the globe. But for especially vulnerable communities like for the refugees living in this congested Dzaleka Refugee Camp, an outbreak could be catastrophic. 
Social distancing is impossible
Refugees in Malawi have a limited right of movement and are supposed to stay in camps. Large families often live in tiny houses. They have no running water in their homes and share communal water points. As they have no work permission in the host country and no real income, they depend on food rations for which they wait in long queues at the food distribution points.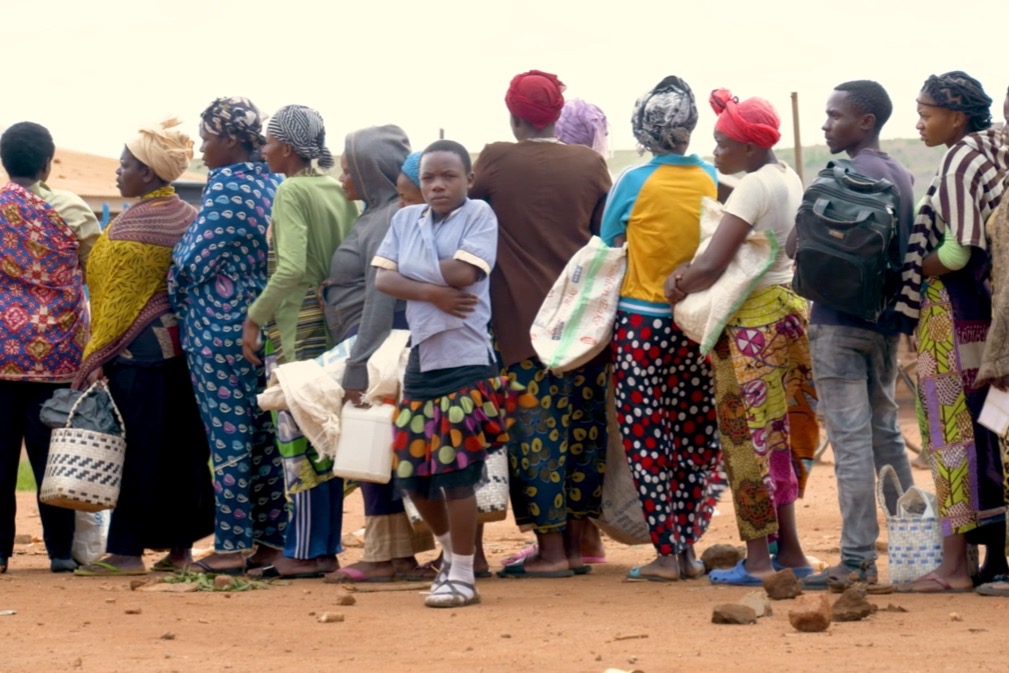 Fear of a COVID-19 outbreak in the camp

There has been no registered case of COVID-19 in Dzaleka Camp yet. Humanitarian organizations are taking measures to control the situation. However, people are moving between the camp and the capital city Lilongwe, where the virus has been detected.  And as refugees have limited access to pharmacies, protective equipment and medical care, they are starting to panic.


3D-printed emergency equipment

 Almost immediately after the first positive case of COVID-19 was registered in Malawi, Remy and his students began to test-print 3D-protective equipment that could really help aid-workers, hospital-workers and the Dzaleka community.



Cost- and material effective solutions

The 3D-printing group in Dzaleka Camp is designing 3D-protective equipment such as masks, face shields and other protective essentials. They have been researching certified 3D-models, looking at what people in Europe are producing and exchanging ideas with Martin and his group of engineers, who are producing protective equipment in Germany. Thea are optimising material- and cost-effective designs and are ready to  produce these in Dzaleka Camp.

THE PROBLEM

Not enough material

When we were in Malawi, no-one knew that COVID-19 would be an issue.  We now have an emergency situation, have skilled engineers in Dzaleka Camp button enough printing material, hygienic gauzes and PET sheets to produce enough equipment.



We have been collecting material

Borders to South-Africa are closed and importing from Europe is difficult. It is possible to send cargo but very expensive. In Germany most materials for protective equipment are sold out, but thanks to connections and persistence, we are collecting as much material as possible to send to Malawi asap.



CALL FOR HELP  

Now this is my call to you: we cannot finance this on our own! I believe in the people of Dzaleka Camp. They are really capable and they best can judge what equipment they need and can produce this quickly right there in the camp to help their community. If we want to have a chance  before COVID-19 reaches the camp, we need to send this material now.

WE WOULD BE SO GRATEFUL!!!



If this project makes any difference in preventing the spread of the virus, it would be really amazing. If it doesn't to make a difference in terms of a COVID-outbreak, the 3D-printing material will still be used  for something worthwhile for the community. 

5 Euros - helps to pay the shipping of material
50 Euros - helps to buy more filament
5000 Euros - helps to produce COVID-19 protective equipment 
10,000 Euros - helps to buy more 3D-printers or a laser cutter
50,000 Euros - helps to build a real fabrication laboratory in Dzaleka Refugee Camp
... the possibilities are endless...but they all aid to train the youth in Dzaleka helping them to be independent and able to work.
We and the talented kids in Dzaleka will be endlessly grateful!
THANK YOU SO MUCH! ZIKOMO KWAMBIRI!  ASANTE SANA!

We will do our best and I will follow up on the developments with photos and videos :)
P.S. If you prefer to donate via these means please do so:

Via PayPal: https://www.paypal.me/MartinEigens

Via Ether: 0xF57869c9809a3fa0965ed1890BF79bB1ec0dFFCb

Via Bitcoin: 16q3uiHa1tunkEvsXGj3XmXMt6zm8JAWHK
Become the first supporter
Your donation matters
Organizer
Gianna Schellenberg
Organizer
Berlin