Save Glorya Bus of SeismicAwakening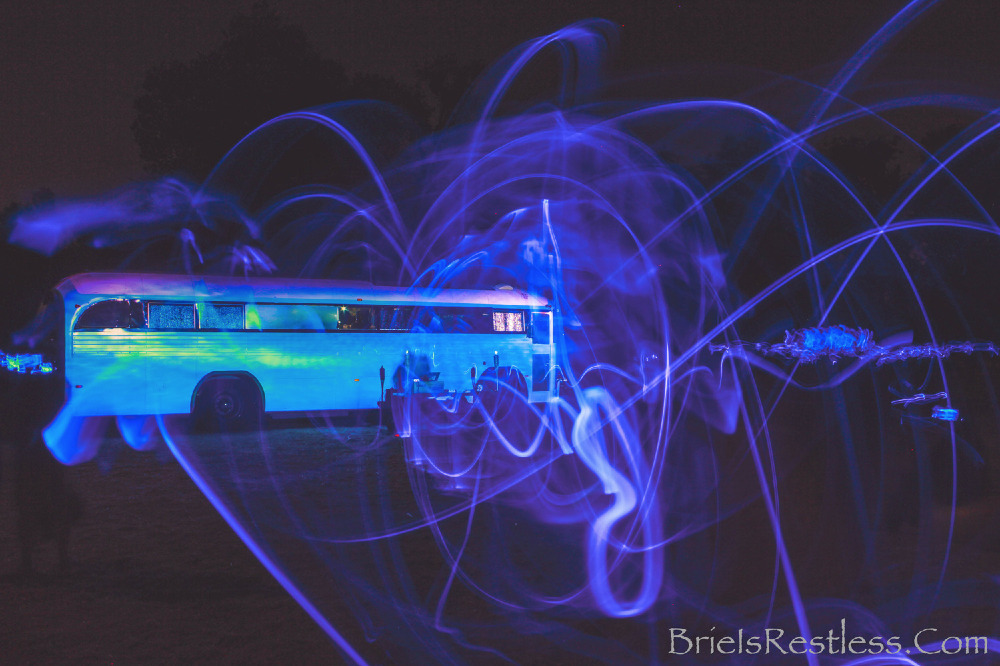 If you've spent time on the west coast over the last two years, you might have already met Glorya Marie or caught a glimpse of her cruising on the highway.  This big beautiful bus is not only a restored 1977 classic, but an off-grid sustainable micro-home, dedicated to championing the tiny house and alternative housing movement.  Bus owners Robyn Marie Hill and Sean Crandal conceived of and built Glorya into the full time home she is today as a demonstration of minimalism, upcycling and sustainable off-grid living.
As their offering to the community, Sean and Robyn bring Glorya Marie to events and give mini tours of their micro-home, answer questions and show what is possible when you decide to become your own home-builder and live in a tiny space. Glorya also transports their camp Seismic Awakening, a sound experience and vibrational immersion which has always been offered free of cost.
Today, Glorya's original 1977 engine has over 600,000 original miles on it and has been left disabled by a recent trip. Our mechanic now tells us after further inspection  that she can be back on the road with a rebuild totalling around $8000. Glorya Marie has been the transportation and home to Sean and Robyn's Seismic Awakening experience since 2013. We have traveled to many festivals and events to present our sound experience and give tours of Glorya. " I felt it was important to lead by example when it came to being eco friendly and leaving a smaller footprint" explains Robyn, "So I decided to build on a platform that was upcycled and built to last; the frames of the Crown supercoach we chose for a base were made out of steel twice as strong as today's school busses." "I told Sean about my dream home and he built it for me on the bones of the bus. We have saved thousands of gallons of water over the past couple years we have lived on Glorya and inspired others by teaching about compositing toilets and essential oil bathing among other sustainable practices."
Glorya is unable to move and was towed to her regular shop at the end of last week where she was diagnosed. Her mechanic is the best in the area and ranked #3 in the nation in Glorya's brand of motor (Detroit Diesel). Glorya has an opportunity to run better and CLEANER than ever - without issue for another half-million miles. Thank you all so much for supporting us in getting her the help she needs so we can all continue to celebrate and serve you together for years to come!
Seismic Awakening on the web
Seismic and Glorya on Facebook
Follow. Tweet. Retweet. Repeat.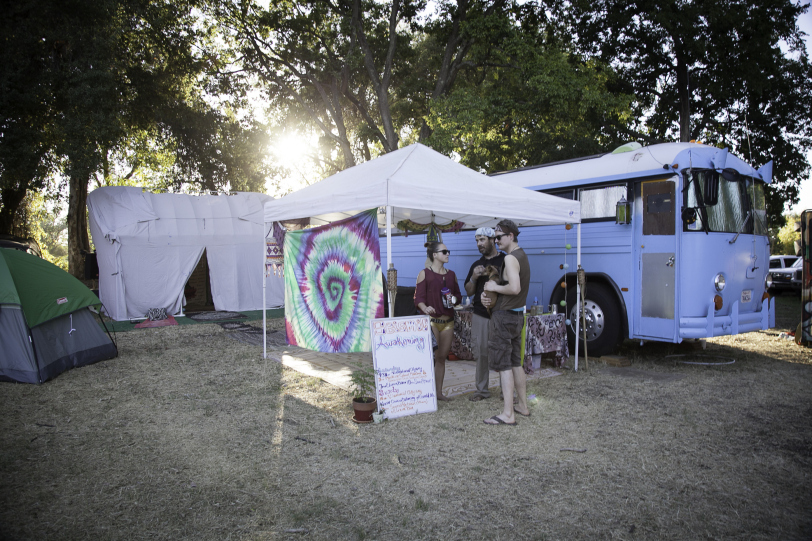 Organizer
Robyn Marie Hill
Organizer
Atascadero, CA