Expose Secret Plans for T3 Bankstown Line Shutdown
The NSW Government is trying to cover-up the impact of shutting down the T3 Bankstown Line by attempting to charge community groups money to find out about the transport plans.
Transport for NSW announced in February 2017 that the Temporary Transport Plan for the Sydenham to Bankstown Metro would be released several years before the shutdown of the T3 Bankstown Line.
 The first possession (
shutdown)
of the Bankstown Line for Sydney Metro Southwest is 3 - 4 August 2019 but the first extended major
shutdown
 will take place from 24 December 2019 to 5 January 2020.
"A temporary transport plan will be put in place during possessions. This plan will be released to the community several years beforehand" -
Sydney Metro City & Southwest February 2017 Project Update
  (Page 31)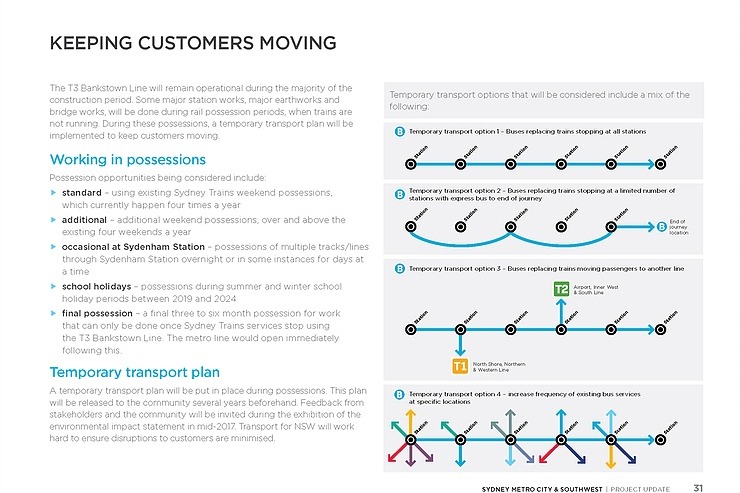 Despite Sydney Metro stating in 2017, that the Temporary Transport Plan would not only be released in 2018 prior to the shutdown of the Bankstown Line, the community would also be invited to consultations. However this has not happened and
Transport for NSW has ruled out public consultation about the Bankstown Line shutdown
 .
Schedule of Freedom of Information (GIPA) fees imposed by Transport for NSW for us to access the secret plans:
Please donate to help us get a hold of the secret government plans about shutting down the Bankstown Line.

SAVE T3 BANKSTOWN LINE: We're the Bankstown Line's forgotten commuters
T3 Sydenham to Bankstown Metro Southwest forces 19,000 commuters from the western side of the Bankstown Line to catch 3 trains to travel to the City Circle and Inner West
www.SaveT3.org
[email redacted].au
Contact: 0426500330 (Roydon Ng)