Help us empower Sri Lankan women through the sea!
Our fundraising campaign 2.0!


We have spent the past months adapting to COVID and we were hoping to resume our swim and surf lessons for local girls by the start of the surf season (Nov 2020) but the situation has not allowed for this.
That said, we are now working to provide our SeaSisters with trainings and resources they can use independently while preparing for bi-weekly events and activities as soon as they are possible.
All donations enable us to keep SeaSisters reaching towards its goal of empowering local women through the sea, while continuing to employ our local team members. We greatly appreciate all the support!
SURF. INSPIRE. EMPOWER.
SeaSisters is a social enterprise on Sri Lanka's South coast, striving for a more inclusive and responsible surf community
. Donate now to help us successfully run and grow our Swim & Surf Program, and empower more Sri Lankan girls!
Showing new possibilities for local girls and women.
 In Sri Lanka, local women are hardly seen in the ocean. Particularly in rural areas, women are often expected to be inside their homes, excluding them from participating in public life and recreational activities.
We believe that women deserve the same opportunities as men.
 We also believe that swimming and surfing can serve as powerful tools of social change. That is why we founded SeaSisters.
We provide free swim and surf lessons for females, creating a safe space for women to enjoy the ocean and influence mindsets around gender norms.
The impact goes far beyond swimming and surfing: it fosters women's empowerment, ocean safety and environmental awareness!
Despite growing up next to the ocean, most Sri Lankan women cannot swim! Every day, one Sri Lankan woman drowns. Learning to swim SAVES LIVES!
Sri Lanka has a growing surf tourism industry, offering new economic opportunities. We invest in and train girls, like Sanu, 19 (in the photo below) so they can become instructors one day or take up other skilled jobs in the industry (ie. managing surf shops, running camps, etc.).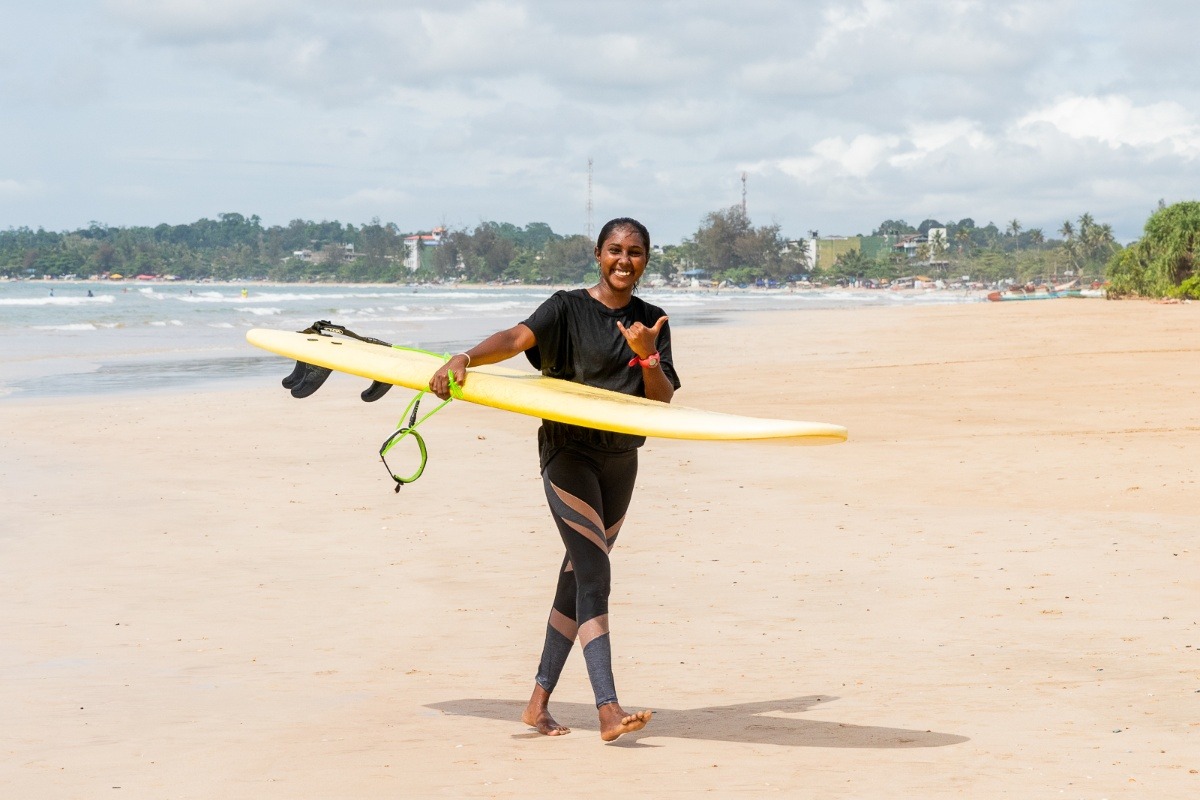 Plastic pollution is a severe problem in Sri Lanka. But we believe that you protect what you love! We regularly run beach clean-ups and educate about environmental issues.
Our Swim & Surf Program runs each year from November until April in Weligama, coinciding with the surf season on Sri Lanka's South Coast. Our participants come from several villages along the coast, and are between 8 and 54 years old. Our weekly lessons are made possible by a team of qualified swim and surf instructors and the generous support from individuals like you!
Your donation will help us to successfully run and grow our Swim & Surf Program, with the highest safety standards. This includes 1:2 ratio of qualified instructors to participants, translators, reliable equipment and more. We have a growing waiting list - and with your help, we can get more girls on board! Your donation will also support our transformation into a sustainable social enterprise, creating job opportunities for local women.
We greatly appreciate your support!
Amanda & Martina
SeaSisters Co-Founders 
Follow our journey:
Website:
www.seasisterslk.com
Instagram:
www.instagram.com/sea_sisters_lk
Facebook:
www.facebook.com/seasisterslk
Be part of the change! Here are some highlights from season 1 and 2:
Nilanthi, 44, joined SeaSisters with her daughter, Sithumi, 13. Together, they are doing something completely new; breaking out of their daily routines and simply having fun, mother and daughter!
Imalki, 16, has grown up afraid of the ocean after hearing stories about the tsunami and people drowning. But when she gets on the surfboard, she feels "wow, I can do this".
Discussions about ocean safety are important! Here, our SeaSisters are learning about rip currents.
Extremely shy in the start of the season, sisters Sajuri, 15, and Dileka, 13, became more confident with each lesson, and now wish they could surf everyday!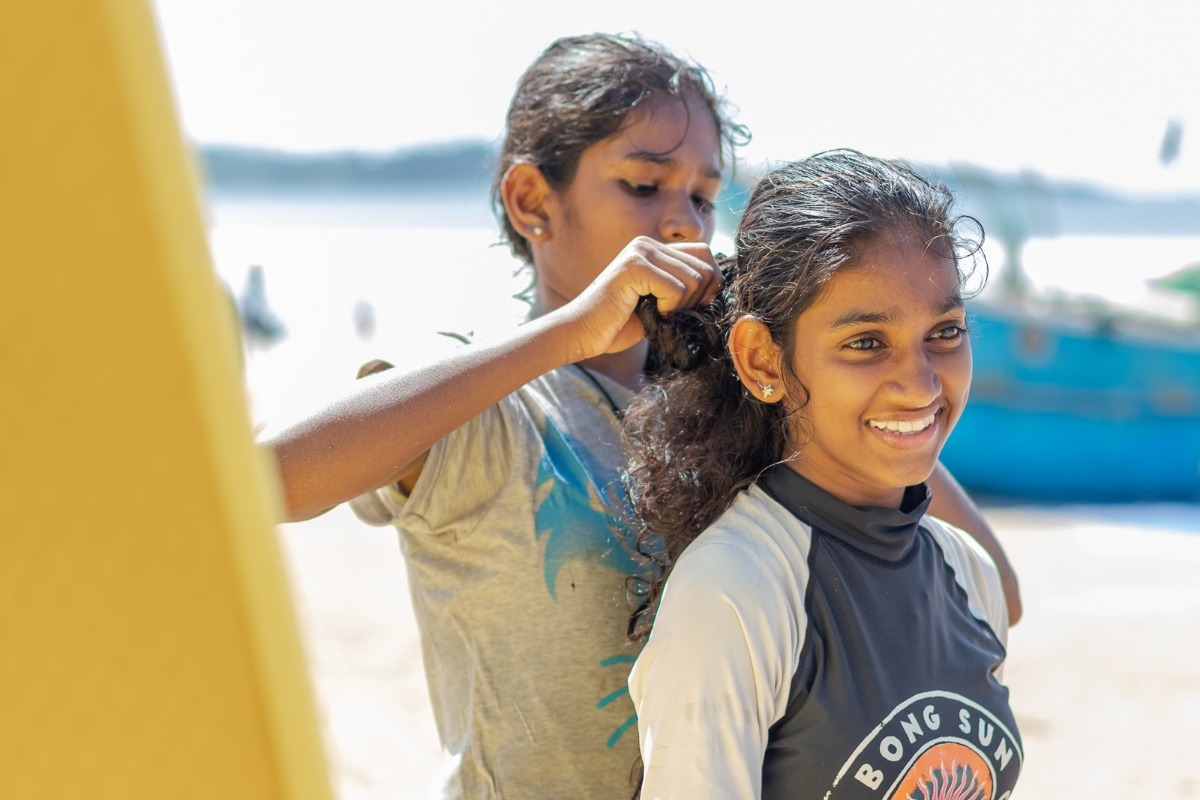 Together with experts, we have developed our own SeaSisters methodology - teaching in a fun, playful and safe way!
Chamani, 43, is an inspiration for many other women in her village. Here, she is in the ocean for the first time ever - overcoming her fear and feeling pure joy!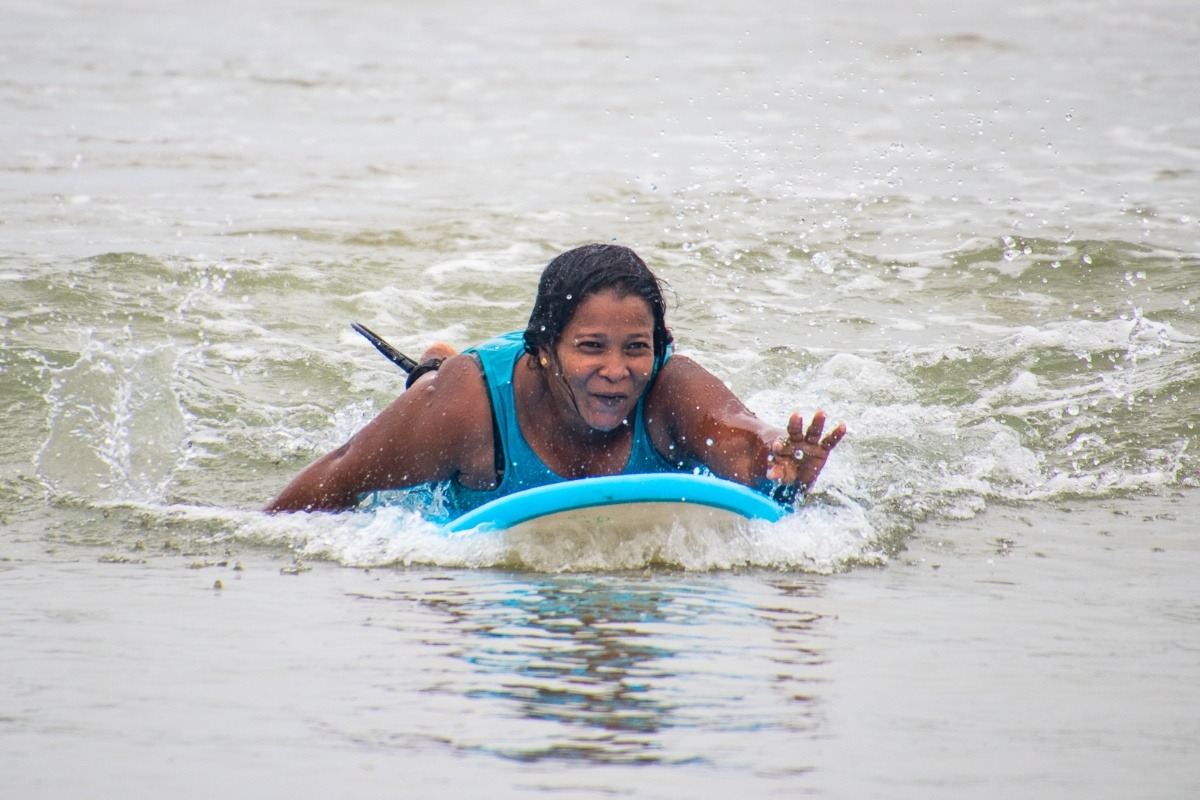 SeaSisters team member Sanu, 19, is one of the first local girls working in a surf camp. Her message: Girls can do anything!
Behind SeaSisters
SeaSisters was founded by Amanda Prifti and Martina Burtscher, two surfers with backgrounds in international development. In August 2018, they crossed paths on Sri Lanka's East Coast, where they teamed up to establish the
Arugam Bay Girls Surf Club
 , the country's first all-female surf club.
Inspired by the support that emerged from this, Amanda and Martina founded SeaSisters to enable even more local women to enjoy the benefits of swimming and surfing. They kicked off their first lesson in February 2019 - and the joy of surfing spread quickly among the female community!
THANK YOU for your support!
Organizer
Sea Sisters
Organizer
Concord, MA