The Crutchfield's Journey to Better
Hello my name is Shamika Crutchfield. I am a mother of five beautiful kids and one adorable grand-daughter. I am a construction/turn around worker who's fallen on hard times. I was laid off January 29/2015 at the completion of our contract. I searched for work and applied soon after for unemployment but was denied cause the way the quarters are broke down in Louisiana my letter said I was ineligible for benefits.
I was skeptical about creating this GoFundMe page at first. The thought that kept coming to mind after deep prayer is. "Faith Without Works Is Dead" As a single hardworking mother my priority is to Provide, Protect and Prevent harm. But as we all know things fall out of our control. This is wear I let my pride go and step out on faith. Besides what's there to lose right.
When you fall down there's no where to go but up.
We are currently at the beginning of March and I owe for February rent also. While reaching out to a local organization called Church United whom was a blessing in my family's life before when I was laid off. They have government grants that help less fortunate family's with temporary assistance. But they have yet to get the approval to start this year's grant. I've been staying positive and prayed up as I have a feeling I'm not alone in this battle. For me I just been going day by day with hopes of a door opening for us.
With all that's coming against my family this season. I get a notice for eviction. Even after getting this today I'm still standing firm that God has us no matter what the outcome.
When you are going through difficulties and wonder where God is remember that the teacher is always quite during the test.
Whatever you can donate I appreciate it anything helps. I haven't a clue what's to come of this. But what I do know is when The Lord is involved you always humbly and graciously think anything is possible.
If you can't help. Words of encouragement are as equal value as a dollar and please keep me and mine in your prayers on this journey to the unknown.
Sincerly,
Shamika.C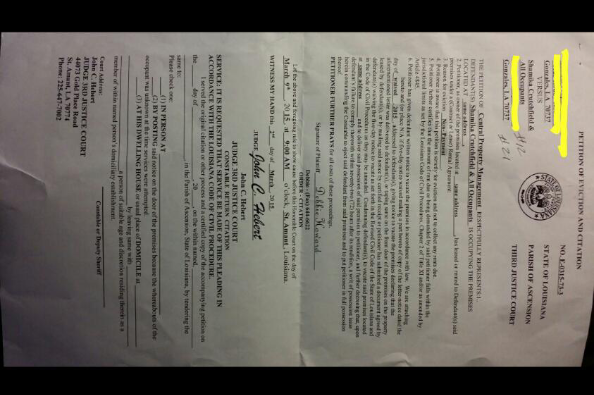 Organizer
Shamika Crutchfield
Organizer
Gonzales, LA