SciHonor Devotion's Midwifery Fund
Peace! Thank You for taking the time to Visit, Read and Share this link!
If you know me personally, you know that I am passionate about birth, education and writing. So, I apologize for being so long winded but it's in me and I just HAVE TO get it out. Thank you SOOOOO Much for taking the time to read my story and help me with my goal.
Here's my story...
I was 12 years old when I first heard anyone talk about having baby's at home. Ironically, my cousin Jameelah who was the same age that I was told me that she did not want to go to the hospital to have her babies when we grew up. At the time, I thought she was nuts! Why would anyone want to have their baby outside of a hospital? I just couldn't understand and in that moment, there was nothing that she could say that would convince me that she knew what she was talking about. Years later, as I got older and began to think about having children, I began to speak to a lot of women about their experiences. Fortunately, these women had beautiful birth experiences that didn't plant fear in me about giving birth and instead, helped to alleviate the fear that somehow had been instilled in me as a child and young adult. These women were women who had babies at home and in birthing centers with the assistance of midwives. Some of these midwives were Lay Midwives who had no formal training, yet were experienced in 'catching babies', while others were certified professional midwives or certified nurse midwives who had chosen to go to school to learn about this craft. My grandmother told me stories about her being born at home into the hands of midwives in South Carolina, which prompted me to think more about midwifery and how being cared for by midwives was a practice that women had always done until fairly recently.
I gave birth to my son in the year 2000 and he was caught by the hands of a midwife. My experience was surreal actually. At a moment when most people would have been afraid, I was so calm and felt like my baby and I were very safe. My son was a "big baby" born at 9lbs 4oz. I pushed his head out while sitting on a birthing chair and his wide shoulders wouldn't allow him to be born completely. These skilled midwives told me to get into specific positions which allowed my baby to work along with my body and to be born. When my son was born, initially, he was not breathing. The room was silent. Yet, I was calm and unworried. I somehow knew that my child was safe and would be fine. With their assistance, he began to breath and he was placed right into my arms. Years later, I discovered that what those midwives did to help my son be born safely was a specific  maneuver that Midwives learn. Would they have been able to help me to have a natural, vaginal birth in a hospital under those same conditions? Would they have known that this maneuver could be used as opposed to cutting me open somehow to get my son out? Would he have been taken away from me for observation and not allowed to nurse immediately afterwards? Probably.
On the day that my son was born, I learned in just a few moments that… A midwife's hands are special hands. They are wise hands. They are healing hands. They are hands that do not consider race, religion, class or any other divisive characteristic when they are at work because they are loving hands above all. They are hands that know how and when to be gentle and hands that know how and when to be firm. And a midwife is skilled in knowing just how to balance all of that.
After that experience, I decided that I would become a Labor Doula so that I could support women during their pregnancy, birth and postpartum periods. I wanted them to know that they too could give birth without fear. I started to self-study and had a second child. She too was born into the hands of midwives. She was surrounded by those who loved her before she even arrived. Shortly after she was born in 2001, while still nursing her (breast full of milk and all. :-) Mamas yall know that feeling :-)), I took my DONA Doula Training Class with Debra Pascali-Bonaro and eventually became certified in 2003. I simultaneously trained with CAPPA to become a Postpartum Doula and Childbirth Educator.
I began to support women any way that I could. I worked for a grant based doula agency. I volunteered at women's shelters. I spoke at events and health fairs. I gathered with other Doulas, Midwives and other childbirth professionals and spoke to women about their birthing options. Along with some other women, we created the New York City Chapter of The International Center for Traditional Childbearing (ICTC), where we put together the annual conference. I accomplished many other things over the years as well. In 2006, I began to work with and assist a homebirth midwife named, Memaniye Cinque, CNM of Dyekora Sumda Midwifery Services. While, I lived in Bridgeport, Connecticut, she lived in Brooklyn, NY, but I didn't care. I wanted to learn as much as I could. I also worked with Sakina O'Uhuru and supported Mothers and Families with their homebirths. I went to bed with my phone by my side, ringer on the highest setting, and with my doula bag and the children's bags packed…Just in case. I got up and hit the road with the children at any hour, day or night. With the support of family and friends, I was able to leave them while I went to work and didn't have to worry about them getting their homeschool lessons done.  I homeschooled for over 8 years and did birth work whenever I could.  During my years with Memaniye and Sakina, I learned so much and continued to further my education by taking workshops and classes pertaining to women's reproductive health and childbearing. Until… things changed and and I needed to put my goals on hold. I found schools for the children and eventually got a job that I love; working for a non profit agency that cares for Special Needs Adults.  I have the huge responsibility of hiring & training staff to take care of the participants that we know and love at the agency.  I really enjoy being there (although we know how Human Services in Non Profit settings pay. LOL and… they are really far from home.  But, I love knowing that I am helping a population of people who can't advocate for themselves by hiring and training their staff). Even still, I have this undying love for birth. And although, I do birth work from time to time and mentor a bunch of Doulas, the desire to give all that I can and all within my power is strong and has never left me, even when I thought that I would no longer be able to do it.
Now that my children are older and out of high school, I know that I can't stop pursuing my dreams of being "With Woman".  So, what better time than now to get back on my personal track and continue to make forward movement?
The statistics regarding premature births, low birth weight babies, infant mortality and maternal morbidity and mortality are horrendous! Competent Midwives reduce these risks. As a woman of color, I have to ask, why is my baby more likely to die than a white baby, no matter what my socio-economic status or education level is? Our communities are not just underserved; we are served a bad hand by a racist system that we have to fight within to stay alive.  Women need to have access to affordable and adequate prenatal care, supported by a midwifery model of care, educated, given intimate support during pregnancy, labor, birth and immediate postpartum and given options. Unfortunately, women don't always get that. My plan is to uphold the Midwifery Model of Care because babies deserve a chance to live and mothers deserve an opportunity to give them that chance.
There is such a need for education and social change, and birth workers are on the front lines to serve, inform and protect women, children, families and communities. I can't just sit back and watch it all happen right before my eyes. I have to do this! I plant seeds for change, even if the change is small, even if I could save one baby or train others to do the same, we can make a difference. 
WHAT AM I DOING?
Currently, I am training and mentoring over 40 Black / Brown Doulas through The Doula Skills: Beyond the Basics Program.  They all have the same desires that I do in arming ourselves with this knowledge to not only benefit the women we serve but also to benefit ourselves (which we often forget about).  I am honored to be helping to guide them along their way; grown and made from the beginning to be great birth workers! We needed some diversity in the state of Connecticut which is where we set it off before branching out to other areas and becoming a Traveling Doula Training Sisterhood.  We have been very active in CT in working to get Bill SB 1078 passed which would allow Doulas to be reimbursed through Medicaid which would allow low income women the opportunity to have much needed support without having to add into their already tight budgets, the cost of a Doula.   
We have also been able to speak at UCONN's Racial Disparities in Maternal Morbidity and Mortality Conference with our presentation, "Race, Mistrust, Triggers and Stress: A Black Woman's Perinatal Experience"  and at Yale School of Medicine for "Barriers & Bodies: Examining Structural Violence in Reproductive Health" as well as working on with a coalition of individuals and agencies working together to improve maternal and infant health and Birth Outcomes. We have a LOT more work to do!!! 
Over the years, I've taken trainings in Pregnancy and Domestic Violence, Sexual Trauma and its Effect on Birth, Homeopathy for Pregnancy and Birth, Fertility Issues, Aromatherapy for Pregnancy and Birth, Perinatal Loss and Bereavement, Midwifery Assistance, Vaginal Steaming, Abdominal Massage, Ancient Holistic Postpartum Care, Birth Emergency Skills Training, Lactation Counselor Training, Neonatal Resuscitation, Maternal Child Health Specialist Training with Midwife Jennie Joseph and much more!  And now, it's time to move on.
I've completed (almost - just need to finish my final research project... "How do Women who Identify as Being "of African Descent", Recognize, Identify and Manage Perinatal Mood and Anxiety Disorders and How are they Supported both Socially and Medically?" through the WomanCraft Midwifery Education Program.  I traveled to Massachusetts for 2 years to make sure that I got that knowledge and experience. 
I am currently enrolled at the Midwives College of Utah (MCU) and am furthering my training to be a homebirth midwife. 
Sometimes, I have to ask myself… What have you gotten yourself into Sci? But then, I remember my whole purpose, my calling… To be "With Woman".
So, here I am, with my open hands hoping they will soon become a midwife's hands, those special hands, those wise hands, those healing hands, those hands that do not consider race, class or any other divisive characteristic when they are at work because ultimately, my hands are loving hands. And now it's time for me to find MY BALANCE.
You contributions will continue to go towards any tuition, books, application fees, registration fees for workshops, and other acquired expenses like travel costs, trainings, etc. It also allows me to continue to train Black and Brown women to be able to provide culturally responsive care in their communities.  You are not just making an ol' donation.  You are investing in the health and well-being of mothers, babies, families and communities!
Your investments in me will serve as reminders that I am not in this alone and that I have a whole village and even neighboring villages who will support me through this. You can't even imagine how much every donation, no matter the size, means to me. It's more than just a donation. Each donation represents a continuing promise that I have made to continue to serve women and families with tender, loving, educated and competent care. Anything that you give will be passed along to mothers, babies, families and communities in the form of Birth Joy and Love.
I plan to keep this fundraiser open and rolling. I have current midwifery education expenses and will probably continue to for the next couple of years it seems. LOL
I give respect and honor to all of the midwives before me who have caught babies safely way before there were doctors and hospitals, and those who know when to pass on a pregnancy that is high risk and should be managed with the assistance of a medical doctor with technological means when it is out of the scope of a normal pregnancy or birth.  
THANK YOU!!!  To everyone who has contributed so far.  I am proud that you have been able to watch the changes that I am making within my own journey but also within the Tri-State, New England areas and Beyond.  You can see that your dollars have not been wasted and that makes me feel so happy and proud!
Additional Information and Resources on Doulas and Midwives…
What is a Labor Doula?
A Labor Doula is a woman who serves and cares for other women during their pregnancies, through labor and just after giving birth. A Labor Doula provides continuous physical, emotional and informational support before, during and just after the birth to the mother and her family.
What are Some Benefits of Labor Doula Support?
Studies have shown that when a Labor Doula is present at a woman's birth, there are fewer medical interventions such as inductions, forceps and vacuum extraction, and cesareans, fewer complications, labors are shorter, and babies breastfeed more often and easier and babies are healthier.
What is a Postpartum Doula?
A Postpartum Doulas assists families who are bringing home a new baby, whether that is through birth or adoption. A postpartum doula is there to help a new family in those first days and weeks after birth or bringing baby home. Even experienced parents benefit from the support of a Postpartum Doula.
What is a Certified Professional Midwife (CPM)?
A Certified Professional Midwife (CPM) is a knowledgeable, skilled and independent midwifery practitioner who has met the standards for certification set by the North American Registry of Midwives (NARM). The CPM is the only international credential that requires knowledge about out-of-hospital birth.
What is a Certified Nurse Midwife (CNM)?
CNMs are licensed, independent health care providers with prescriptive authority in all 50 states, the District of Columbia, American Samoa, Guam, and Puerto Rico. CNMs are defined as primary care providers under federal law. In addition to Home, Hospital or Birthing Center births, they also do annual exams, write prescriptions, provide basic nutrition counseling, parenting education, patient education, and do reproductive health visits.
What is the Midwifery Model of Care?
"The Midwives Model of Care includes: monitoring the physical, psychological and social well-being of the mother throughout the childbearing cycle; providing the mother with individualized education, counseling, and prenatal care, continuous hands-on assistance during labor and delivery, and postpartum support." Midwives Alliance of North America (MANA). www.MANA.org
* Thank You So Much For Helping Me To Make This Happen. Peace!
In Birth Joy and Love,
SciHonor Devotion
www.Facebook.com/EarthDoulas
www.EarthsNaturalTouch.com
www.Instagram.com/EarthsNaturalTouch
#DevotionsDream #EarthsNaturalTouch #MidwivesMakeItHappen #DoulasAreDope #MCU #OutOfHospitalBirth #BirthOptions #BirthOutcomes #BirthEquity #Doula #DoulaTraining #DadaZuri #BreastfeedingMamas #Lactation #Homebirth #MidwiferyStudent #StudentMidwife #MidwifeToBe #AspiringMidwife #BlackMidwives #BirthJustice #ReproductiveJustice #Birth #Childbirth #BirthRights #Midwife #FutureMidwife #TheMarathonContinues #WhenYoureInThePosition #HoodHealth #VictoryLap 
A picture of me supporting a mother during labor.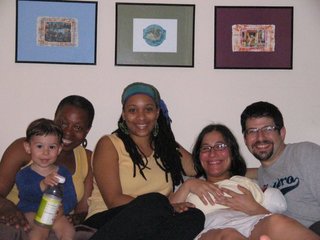 Assisting Memaniye Cinque, CNM at a homebirth in NYC.  I LOVE This FAMILY!!! I was able to assist them with both births and provide postpartum care.  :-)
Birth Matters Rally - Fall 2015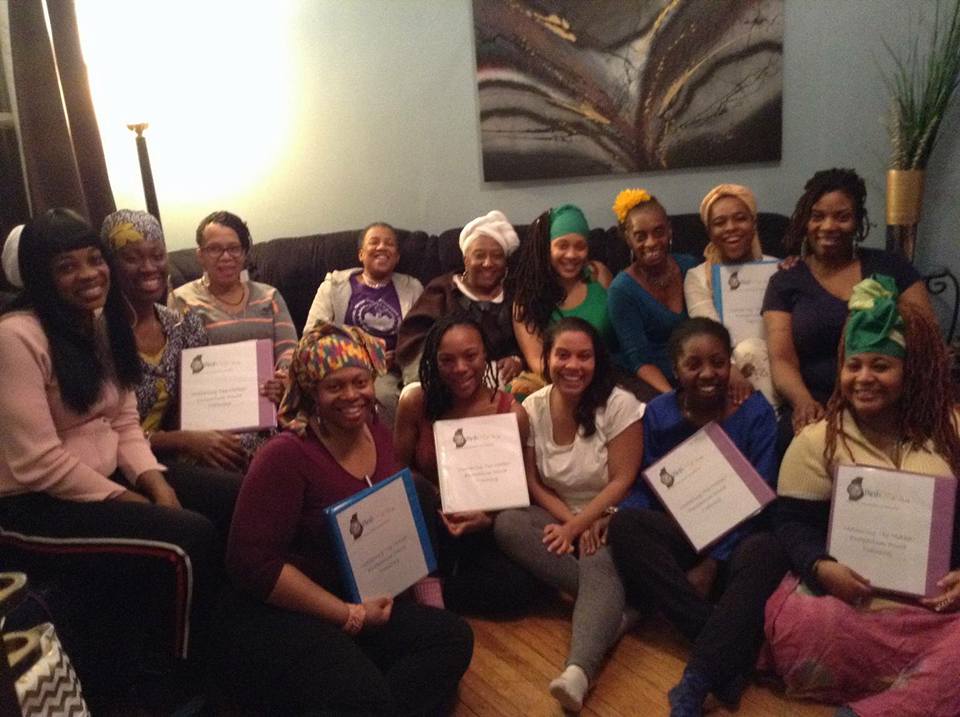 Birth Mama Postpartum Training :-) - This training was AMAZING!!! 
Birth Emergency Skills Training (B.E.S.T.) 
Maternal Child Improvement Network (Connecticut) 
#SB1078 - Doula Bill Public Hearing 
WomanCraft Midwifery with BethAnn Moonstone 
The 2017 Graduates from The Earth's Natural Touch - Doula Skills: Beyond the Basics Program... 
The 2019 Graduates from The Earth's Natural Touch - Doula Skills:Beyond the Basics Program... 
THANK YOU FOR ALL OF YOUR SUPPORT!!! 
National Black Midwives Alliance N/A
Organizer
Scihonor Ruiz
Organizer
Bridgeport, CT