One Shake Is All It Takes 5k
Meet Baby Jack
Jackson ("Jack") was born on August 17th, 2014 in Minnesota, a happy, healthy and smiling Baby Boy.On December 13th, 2014 our family was faced with one of the hardest days of our lives. At 4 months old, my nephew Jack, was brought in to be seen by a Pediatrician in a small rural hospital. He had been very tired, had a lack of appetite and didn't seem himself. Before we knew it he was airlifted to Children's Hospital in Minneapolis, MN. Jack was immediately admitted to the Pediatric Intensive Care Unit. As a result of Jackson's traumatic brain injury, he now suffers severe brain damage. His doctors were unsure if he would make it through the night. It was incredibly hard seeing Baby Jack intubated, with a central venous access device placed, and electrodes on his head and chest. However, we remained by his side, holding his hands praying, smothering him with kisses, and telling him how much we loved him. Jackson fought for his life that night. After he pulled through, we all knew we had a little warrior with us. This is how  Shaken Baby Syndrome will forever impact not only the quality of life for baby Jack, but our family's life as well. To this day, Jack has been in and out of the Children's Hospital due to complications from this traumatic event. Due to the severe brain damage that occurred, it is unknown what his future will be. Currently, Jackson is on a large array of medications due to his frequent seizures and chronic pain. He receives home health care and has medical appointments that range up to 5 days a week. One can see how expensive medical bills for a victim of SBS can accumulate which is why I want to help him and other families affected by SBS.
A Little About Shaken Baby Syndrome also known as Pediatric Abusive Head Trauma:
Pediatric Abusive Head Trauma, commonly known as Shaken Baby Syndrome, is physical child abuse that results in injury to the head or brain.  Approximately 20% of confirmed cases end in fatality and 70-80% of children who live, will have moderate to severe lifelong disabilities.  AHT is extremely serious, often resulting in severe physical damage or death. According to the American Academy of Pediatrics, more than 4000 infants & toddlers suffer abusive head trauma every year.  In 2009, there were 4, 824 cases and 334 were fatal within 30 days.  They also concluded that more than half of the severely injured survivors will die before age 21. Those who survive a severe injury have a 55% reduction in the health related quality of life. Infants under 4 months are at the greatest risk of being shaken or otherwise abused.  More than 80% of AHT cases are diagnosed before their first birthday.  Frustration with crying is the #1 trigger for a caregiver to shake or harm an infant.   
So why are we doing this run and who are we raising money for?
Through Jack's journey I have learned a lot about Shaken Baby Syndrome along with the lifelong impact, hardships, and expenses that coincide with it. This made me want to do something to help raise money for my nephew, Jack, and other Minnesota families that have been impacted by similar traumatic events. This is why I have decided to create the One Shake Is All It Takes 5k Walk/Run to help raise money for Jack and  these families alike.
It is now a life goal to help prevent this from happening to other babies through education. As an aunt to a Shaken Baby Survivor and a nurse, I have made it my goal to address this issue with every individual that I come across in my lifetime. I want to help make a difference in seeing these statistics fade away.
Thank you for taking the time to read this personal story. I hope it has helped you learn a little more about the difficult issue of Shaken Baby Syndrome. Please remember that, One Shake is All It Takes... 
When is the One Shake Is All It Takes 5k Walk/Run and what is it?
The One Shake Is All It Takes 5k will be held on Saturday, August 15th at 9am. It will be held in Duluth, MN on the Lakewalk. The One Shake Is All It Takes 5k Walk/Run is exactly that, a walk/run! This will be at timed race for participants to run or slow down catch your breath and walk at times. There will also be a 2 mile walk after the Walk/Run has started, this will allow participants with wheelchairs and strollers to check out the beautiful view of Lake Superior as well. Once everyone has finished there will be a Kids 50 yard dash for kids 10 years and younger.
If you are unable to attend, please consider providing a donation. This donation will help fund the expense of putting together this run which will help provide funds to the families of these Children affected by Shaken Baby Syndrome. No amount is to small. Thank you so much.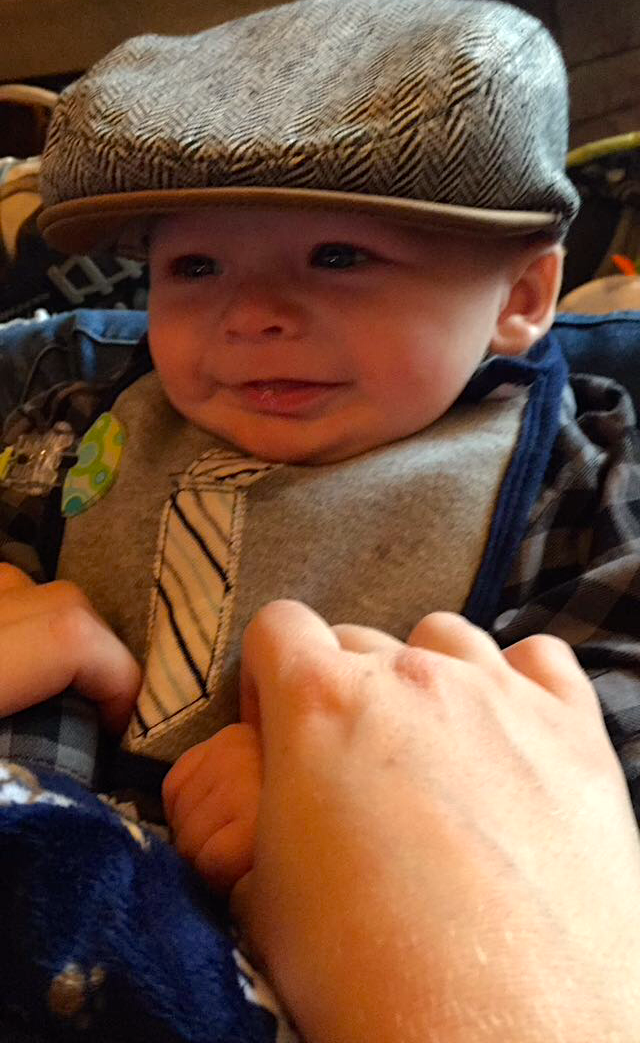 This is a picture of Jack 1 week before the Abusive Head Trauma (Shaken Baby Syndrome) occurred when he came to visit me. Look at that smile and those eyes!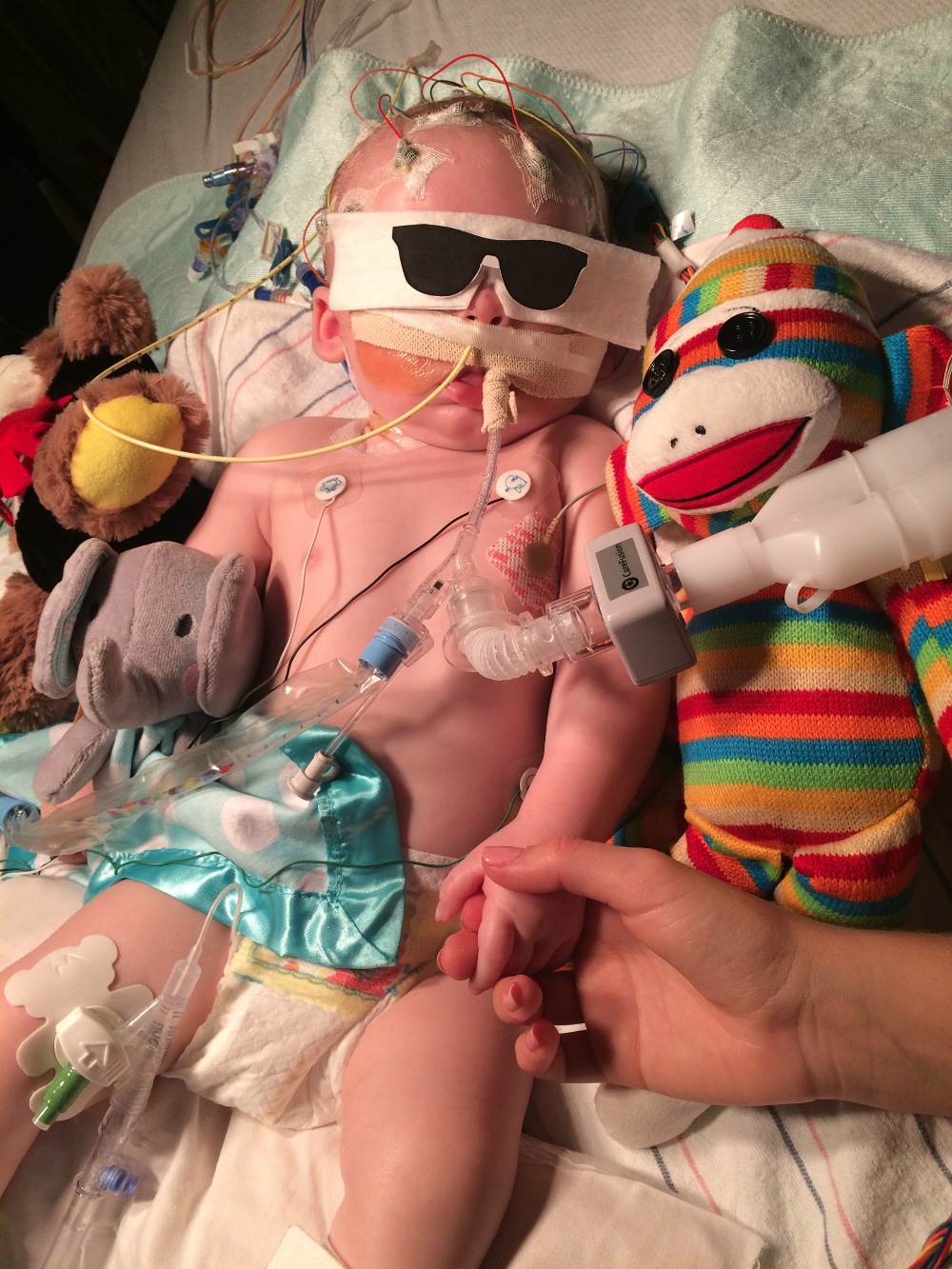 This is a picture of Jack in the Pediatric Intensive Care Unit.
This is a picture of Jack today! :)
Organizer
Kortney Marie
Organizer
Duluth, MN