Saving Little Castle Lake
The Wilderness Land Trust
  is partnering with the
Siskiyou Land Trust
 to save Little Castle Lake, largest remaining private property within the designated Castle Crags Wilderness. This 637-acre property is home to a portion of Castle Lake and all of Little Castle Lake. If we don't protect it, private ownership could result in blocked access to the hiking trail to Heart Lake, as well as blocked access to lake activities, fishing and hunting. Logging and development would also compromise old growth forest, critical habitat and a major source of clean water for California and the West.
WE NEED YOUR HELP to raise $300,000 to purchase, protect and undergo the multi-year process to transfer this land to public ownership within the Shasta-Trinity National Forest.
(photo credit: Cory Poole)
About Little Castle Lake
Towering granite spires, steep canyons, old-growth forests, alpine lakes, and more than 300 species of wildflowers await those that wish to explore the Castle Crags Wilderness, and it is easily recognized from Interstate 5 by a series of dramatic granite peaks that rise abruptly from a base of densely forested ridges. Located within the wilderness boundary are several small glacial lakes, including Castle Lake, Heart Lake and the beautiful Little Castle Lake at the head of Ney Springs Canyon. Little Castle Creek feeds one of the most important sources of clean water in California and the West — the Sacramento-San Joaquin River Delta. 
What You are Saving
This prope
rty provides access to a portion of Castle Lake beach, the trail to Heart Lake, all of Little Castle Lake and Mt. Bradley Ridge. It also includes shoreline and the outflow stream from Castle Lake, an area that is loved by residents and visitors. Castle Lake is well-used by summer hik
ers, swimmers, kayakers and wildflower lovers; in the winter it hosts backcountry skiers and snowboarders, ice skaters and a few hearty folks who drill through the ice to fish.
The Castle Crags iconic rock formation is a world-class climbing destination simply known as "the Crags", and the landscape is sacred to the Wintu Tribe as a source of medicinal plants and place of spiritual guidance.
A 14-mile section of the Pacific Crest Trail (PCT) winds through the landscape nearby, and protecting this land provides an opportunity to connect to the PCT from Castle Lake in the future. The surrounding wilderness provides critical habitat for Pacific marten, blue ribbon trout, black bears, a growing wolf population and the endemic Castle Crags harebell wildflower.
With an all-season access road and high timber value, this property is extremely desirable for potential development and logging, which would eliminate public use and compromise critical habitat and clean water sources.
The Trust plans to purchase the property and transfer it to public ownership through the Shasta-Trinity National Forest to increase recreational access for campers, hikers, lake visitors and hunters. Acquisition of the Little Castle Lake property would build on the Trust's recent Castle Crags project. In June 2018, the Trust transferred 1,256 acres of the Crags to the Shasta-Trinity National Forest, opening access from the east to trails a
nd world class rock climbing, as well as preserving wildlife habitat and an important water source for California residents.
About The Wilderness Land Trust
The Wilderness Land Trust has a national reputation for tenacity, fairness and professionalism. Since its founding in 1992, the Trust has successfully protected 467 parcels in 105 wilderness areas across nine western states totaling nearly 50,000 acres. The completion of these projects removed a direct threat to the surrounding wildlands, including residential and resort development, road construction, mining and logging.
The Little Castle Lake acquisition provides the opportunity to eliminate forever the threat of private development and logging within the wilderness, protect public access to the trails and lakes, and preserve wildlife habitat.
We appreciate your support.
To make donations offline:
The Wilderness Land Trust
PO Box 11697
Bainbridge Island, WA 98110
206.842.1214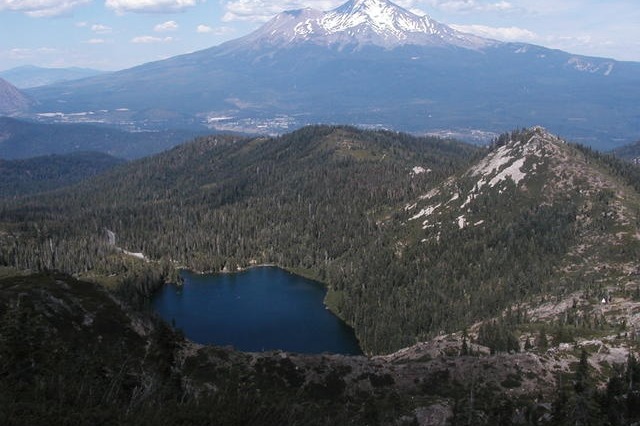 Become the first supporter
Your donation matters

Fundraising team: Saving Little Castle Lake (2)
Ingrid Ougland
Organizer
Raised $75 from 2 donations
Bainbridge Island, WA

The Wilderness Land Trust
Registered nonprofit
Donations are typically 100% tax deductible in the US.
Aimee Rutledge
Team member