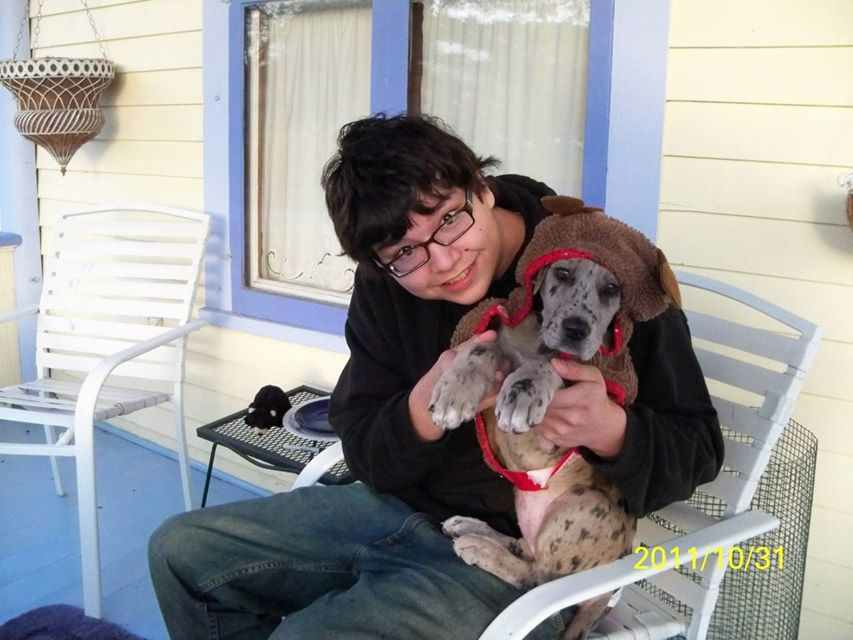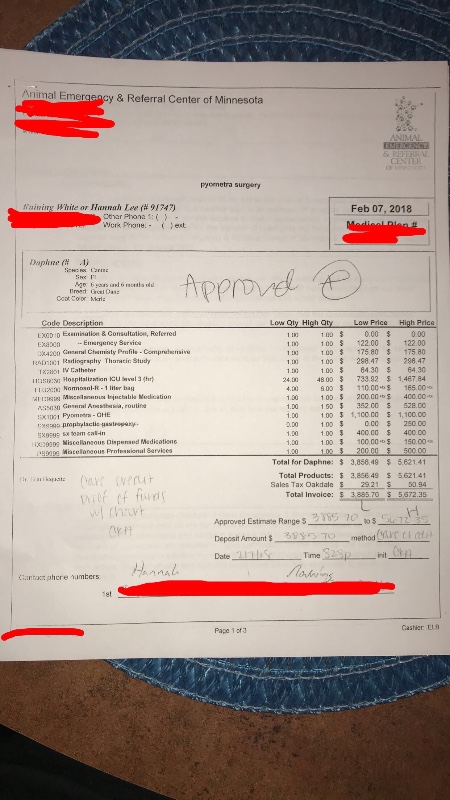 Raining's dog Daphne has pyometra which means her uterus is infected. This must be removed in order for her to live otherwise she will get sepsis. The surgery is risky but we are optimistic. Because this is sudden we don't have the money to pay for it all. We're asking that anyone who has met Daphne and loved her like we do, or even if you just want to help us out, that you could leave a donation, no matter what size, to help us through this. The surgery is estimated to be $5000 including all the tests she needs. (as of 5pm 2/8, these costs have doubled, but I am not adjusting our goal just yet. Daph has received full care.)
Update: 2/9/18, Daphne has been home since around 1pm. She ended up going through two surgeries, the original and then one more to stop internal bleeding in her abdomen. She went through multiple blood transfusions, multiple IV's inserted with an array of meds and fluids. At one point last night I thought my best friend was not gonna make it. She could barely open her eyes and had very low vitals, but Daph is STRONG. She made it and is doing ok so far. Recovery will be a journey but she is here, home, and being loved. The financial burden is nothing as long as shes here, but I do appreciate all the help and love and support. 
If it ends up being less than this, any additional money will be donated to a Great Dane rescue.
Please share our story! if 5000 people donated $1 we'd be set- we just need 5000 people to see it first :)
Migwetch (thank you) all for the love and support in these trying times. Hug your animals for me!
Picture above: Daph was like 8 weeks old here. I think I traumatized her because she helped me hand out candy off my mom's porch and she was so scared the whole time- didn't help all the people we wearing masks and being scary ;)

Organizer