Saving Frogs in the Cloud Forest–Frog Rescue Truck
We care about frogs.
We care about people.
And now, we need your support to help them both.
Amphibians are going extinct at an alarming rate due to disease, habitat destruction and climate change. Frogs in the cloud forest of Cusuco National Park have become highly vulnerable to extinction due to the pandemic of amphibian chytrid fungus. To rescue these frogs, we created the Honduras Amphibian Rescue and Conservation Center (HARCC), which is a nonprofit 501(c)(3) certified charity devoted to saving some of the most endangered species in Honduras. [
Your donations are tax-deductible! Our EIN is: 84-1748525
]
HARCC's frog rescue efforts will require at least ten visits to Cusuco National Park annually. In order to reach Cusuco, team members must drive up steep treacherous mountain roads. Historically, we have relied on our Honduran partners to drive our team up and down these roads, but it is no longer feasible to continue to ask this of our friends. 
Now, due to the extreme negative impact of COVID19 on our friends and partners in these communities, together with the destruction caused by two recent severe hurricanes,  it is imperative for our HARCC frog rescue team to acquire its own truck.
With this truck, the HARCC team can safely and reliably reach Cusuco National Park both to save amphibians and also to help assist the people who have supported our work for so long. HARCC works very closely with the people living in local communities just below the entrance to our fieldwork sites in this cloud forest.
With reliable transportation and the ability to make frequent field conservation visits, HARCC will provide more consistent income for the community by employing local guides, porters and cooks to work with us. During our trips, we will also help transport supplies up to these communities located in this difficult to reach area of the mountains. 
Please donate today to help HARCC prevent the extinction of amphibians while also helping us support the communities living near Cusuco National Park... by helping HARCC get a truck!
Even if you are unable to donate, please help us spread the word! It helps more than you think.
If you work for a company that has a matching gift program, please consider taking advantage of that.
(If your company requires the gift to go directly to the charity's website and not through this page, then please visit our official HARCC page at
http://www.frogrescue.com/about
)
Stay tuned for some future hoppy updates!
Thank you for caring, and for your support,
Brandon, Ruth, Jonathan & all of the HARCC frog rescue team
Learn more about HARCC's work to prevent amphibian extinction at
http://www.frogrescue.com/
  and watch our National Geographic video here:
Saving Adorable Frogs in Honduras Before They Go Extinct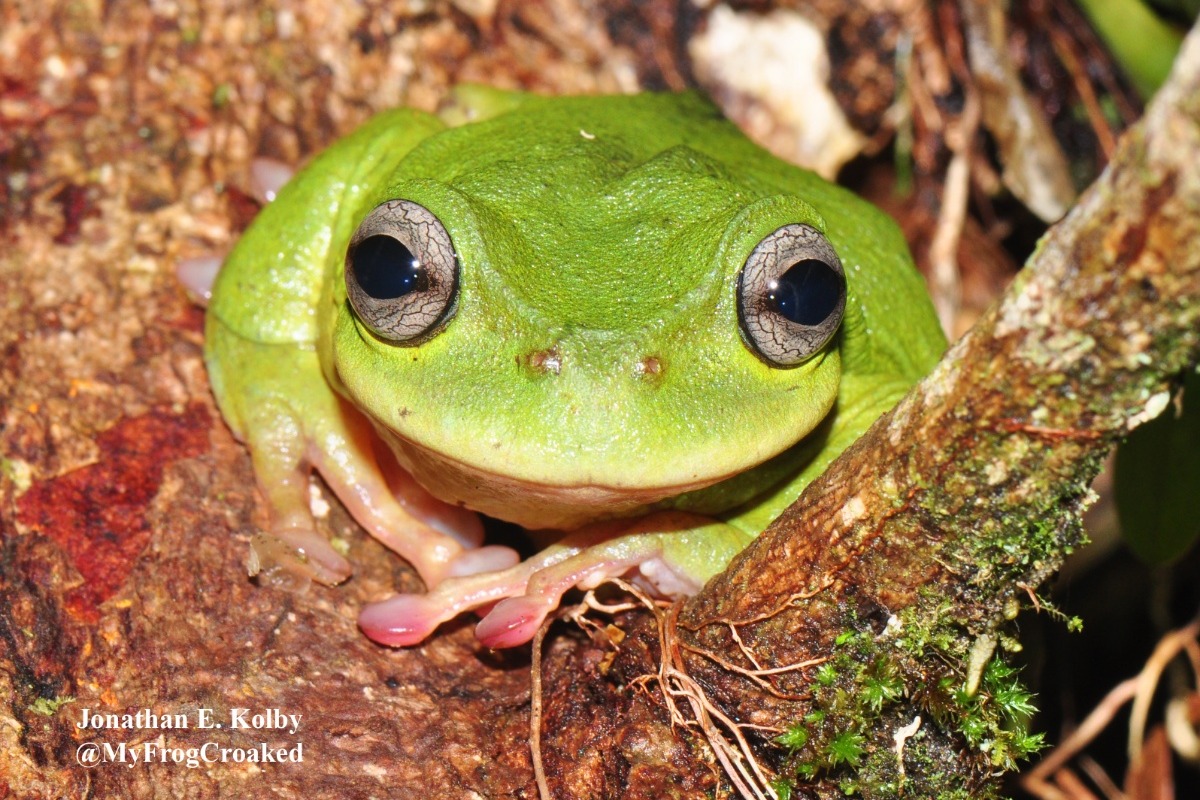 This Exquisite Spike-thumb Frog (Plectrohyla exquisita) is one of three endangered species HARCC is working to protect from extinction.
People living in the communities around Cusuco National Park are our most important partners. They have an intimate relationship with the rainforest and none of our work would be possible without their kindness, expertise, and collaboration. The community of Buenos Aires deserves our special gratitude, and the truck we will acquire can help us return the favor long into the future of our frog rescue program.

Fundraising team (3)