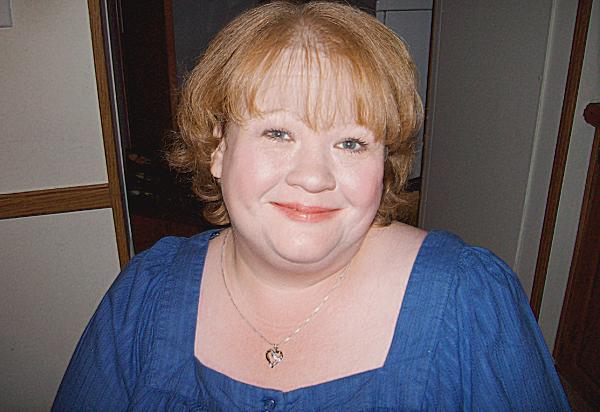 Cindy Myers 1/20/67-8/15/18.     Any donations will be used for funeral cost and unpaid medical bills. Thank you for your prayers and donations.

Cindy Myers is a diabetic who has just had to have her leg amputated due to an infection, brought on by years of struggling with the illness. She will have to have a prosthetic put on but she is still fighting the infection in her blood. She also has fluid in her lungs, is on a respirator, had to be put in a medically induced coma and has suffered some damage to her kidneys.

Cindy (Weatherford Covington) Myers has had diabetes for years and has struggled to take care of herself. After losing her job a few years ago, Cindy also lost her insurance. Her eldest daughter was in the hospital fighting for her life and then in and out of physical therapy centers, all during periods of over 11 months, Cindy's focus was on her daughter and that cost her a job she had been doing for more than 8 years. While Cindy struggled to find work, her battle with health problems got worse and she developing sores on her hands and feet, which is one of the many symptoms of diabetes. Her hand got infected and she ended up having to get her finger amputated. Now she's lost her foot and will lose some of her leg. She has no job, no insurance, and no spouse to help her. She has a lot to overcome.

Cindy has worked since she was 18 years old. She has never asked for government assistance, nor has she asked family, friends or strangers for help. Now she needs help, more than ever, and her 2 daughters and best friend have started this GoFundMe to help assist Cindy with help getting the things she will need, paying her medical bills and helping her cope with her condition and having to live without one of her legs. Anything donated will go only to Cindy's health needs.we take this very seriously and we deeply appreciate any donation, no matter how big or how small. We understand that some people cannot donate but we ask that they please share this or retweet it.

Thank you
Ashleigh Covington (daughter), Elizabeth Covington (daughter) and Michelle Covington McMillian (best friend)




What Ashleigh has to say

My mother is my best friend. She is one of the smartest people I know and one of the funniest. She taught me to use humor to lend me strength, she encouraged me to always keep trying to learn and to always ask questions and she taught me to show kindness and understanding to others. She's always been open to me about her mistakes and always accepted her share of the blame or responsibility when things went wrong. She's worked hard all of her life and she's tried to be the best mother and friend she could be.

Diabetes has taken a terrible toll on my mother. She has had terrible pain in her arms, hands, legs, and feet. She has had a finger removed and is now dealing with the amputation of a leg. She has a hard, long road ahead of her, trying to learn how to live with only one slightly good leg. She will face terrible physical and emotional challenges. On top of that, she will also face a huge financial burden when she doesn't have the money or insurance to deal with it. I know that there are many people who struggle and I know a lot of people can't help. But if you can, please do. My mother is a good person and she's worked hard all of her life, paid her taxes and been a contributing member of society. She loves animals, she believes in equality, she has always preached respect for the handicapped, the less fortunate, the elderly and to a person's rights. She's a proud ginger, she's stubborn, she's hilarious, she's been a good mom and a good friend. We want desperately to help her as she faces a life of even more struggle and pain. Please, even if you can only give $5, please help us to help her. Thank you.






A Note from Michelle

My very best friend "Cindy Lou" Myers was rushed to Nashville General Hospital/Meharry Medical Clinic on 2/16/2018 via ambulance. She has been suffering from diabetes and severe neuropathy for years and her condition has progressively gotten worse. When she arrived at the hospital, she was already in septic shock and her left foot was amputated from the ankle. A second surgery will be needed to amputate the rest of the leg up to the knee so she can fit for a prosthetic. She is currently in ICU and has a long journey ahead of her.

Cindy has a heart of GOLD. She has always been there for anyone who needed her. She never asked for help and that is part of the reason she is in such bad shape now. She didn't want to be a burden to her 85-year-old mother and 32-year-old daughter, both of whom she lives with.

 I am asking for help for help. Cindy will survive this hurdle however the medical bills will be astronomical, they have only one car (which is in the shop) and Cindy will need a wheelchair ramp to get into her home. And there could be other things that Cindy needs around her home that we don't know of, yet Thank you to everyone that took the time to read this and anything you can do would be a huge blessing.






Elizabeth's thoughts

Cindy has essentially been my second mother since the moment I was born. She's been there every moment. She loves her children more than anything else and would do anything for us. She's always been someone that I can come to talk about anything and everything. She's one of the least judgemental people I've ever met. She's so amazing and exceptionally sweet and smart. I can always come to her for any problem and she'll try her best to help me out with it.

She's always so willing to help people if she has the means and is able to. She has an amazing personality and is so very funny. She can easily make a room laugh and bring smiles to people's faces. One thing she's always told me is: "I'd rather you be with a woman who treats you right/makes you happy, than a man who abuses you." She's one of the biggest female role models in my life and also one of my heroes but most importantly, she's my mom.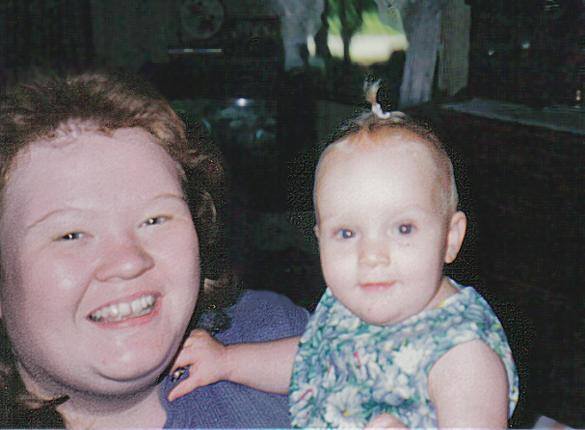 Organizer and beneficiary
Michelle McMillian
Organizer
Mobile, AL
Barbara Weatherford
Beneficiary