Hello everyone, and thank you for taking the time to read about Casey's story. If you want to read about our beautiful girl, you can start right here. Otherwise, if you want to start reading about the reason for this Go Fund Me page, jump to the second paragraph.
Sarah and I adopted Casey from the Albemarle SCPA about four years ago so that Lianna could have a dog friend to keep her company. She came from an abusive/neglectful situation prior to arriving at the SPCA, and to put it mildly, she was a "project" dog. She was incredibly fearful of other people (she would not get close to Sean for about a year!), and she was defensively aggressive towards other dogs. As her behavioral issues began to improve, she revealed her true personality and quickly stole our hearts. Over time, we earned each other's trust, and she has become the most loyal, willing, and cuddly companion we could have ever imagined. We are convinced that without our patience and persistence and her willingness to trust us, she would have been put down all those years ago. There are no words for how much we love her, and the common bumper sticker you see when driving down the road rings as true now as ever, "Who Rescued Who?"
On Thursday, January 18, Sarah and I took Casey to our normal veterinarian after she started experiencing excessive thirst, excessive urination, and incontinence. Our veterinarian was not really concerned as she suspected a possible UTI, and we left the appointment with some antibiotics and instructions to monitor her condition. However, over the course of a couple of days, Casey started to show worsening signs. She lost her appetite completely, she started to become lethargic, and her weight was visibly dropping. We went back to our veterinarian on Wednesday, January 24, and we were informed that Casey had high blood calcium levels, so high that they could not register on their recording device. We were sent to the emergency veterinarian the same evening where Casey was admitted. The staff started IV fluids to dilute the high blood calcium, and she was scheduled for a full examination with ultrasound and chest X-rays in the morning. As of the writing of this story, Casey's diagnosis, according to the emergency veterinarian, will most likely fall into one or more of three diseases: hyperparathyroidism, renal failure, and/or lymphoma. The ultrasound exam and X-rays were not conclusive, but she will be getting a biopsy of her spleen to check for cancerous cells as well as a very thorough blood analysis to check for unseen cancer and hyperparathyroidism. This is where the situation stands.
Surgery is likely to take place in the near future to remove a cancerous growth somewhere in her body or a benign tumor in one of the parathyroid glands. Fluid therapy to help combat the renal failure is essentially guaranteed. All in all, Casey is looking at an uphill battle, and Sarah and I need your help. Despite having regular pet insurance combined with emergency veterinary care insurance, staying multiple nights in the doggie version of the ICU and having at least one major surgery in the next couple of days means we need some extra funds to help give Casey the best chance at making it through this ordeal. Any amount will help, and we honestly mean that. Sarah and I have been through some tough times financially, so we understand how difficult it can be to part with one's money to give to a charitable cause. If $1 is all you can offer, it will be as graciously and thankfully accepted as $100. We are hoping that we can reach our goal in about three weeks due to how quickly these tests, procedures, and surgeries will take place.
Thank you so much for your love and support. We will keep you all updated as the days go by. Keep our dear Casey in your thoughts and prayers.
With thankfulness, gratitude, and hope in our hearts,
Sarah and Sean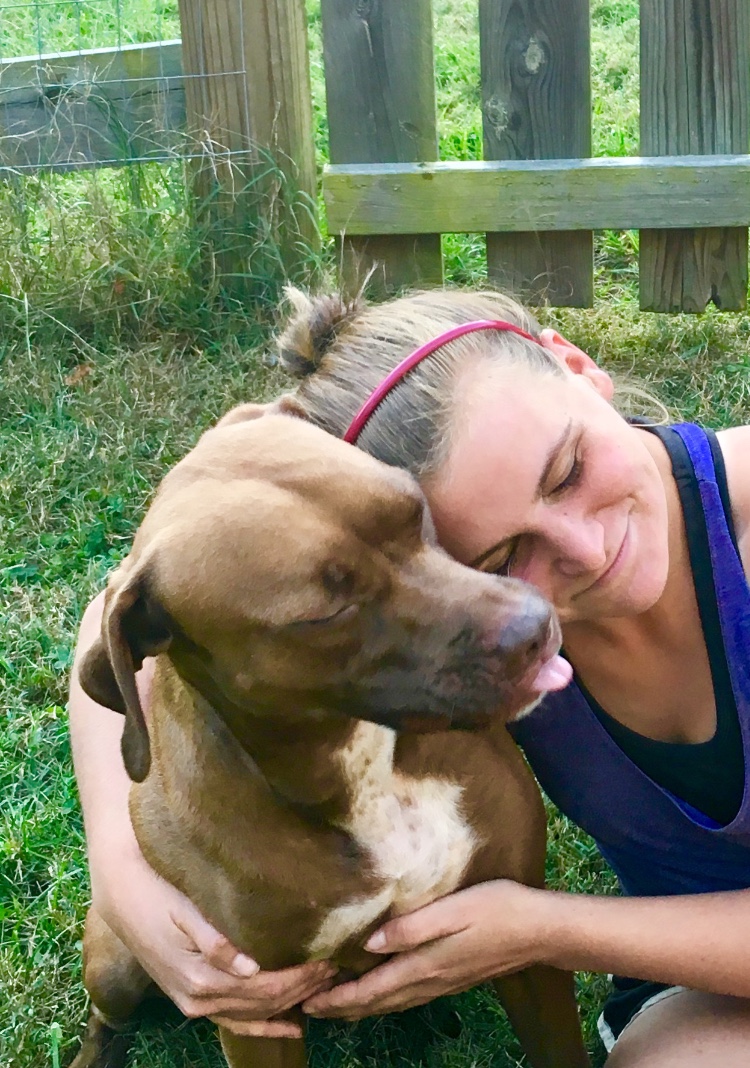 Organizer
Sarah McGovern
Organizer
Greenbriar Heights, VA