Barnaby's Medical Relief Fund

If you know CJ and Roxy, then you know Barnaby- their loving, goofy black lab. His personality is that of a puppy- the best combination of playful with a bit clumsiness.  If you don't know his story, let me briefly share it...
He's an incredibly special dog. Barnaby was born May 17th, 2014 and as a puppy started training to be a guide dog for the blind through the organization Guiding Eyes for the Blind, started by Michelle Russell, a New Hampshire Region puppy raiser.  He was moved out to Colorado to train with Dot Dill in October of 2014 eventually had to be released from the program due to orthopedic medical reasons. From there, it was crucial to find this special pup a home that would take him in and give him an unconditional life of love that he deserved. Fate led him to Cape Cod where began his new life with CJ and Roxy, where hes been ever since, living life with his Doxie sidekick, Jeb. 
To say this dog is loved is an understatement. Barnaby spends his days so actively- swimming, playing ball and taking wonderful trips up north, hiking and exploring. He is always filled with energy and so healthy and full of life. 
About 4 weeks ago, Barnaby began to become lethargic. His appetite decreased and wasn't himself. His condition was being treated and monitored by his local vet in West Yarmouth with very little improvement. This past weekend, his health rapidly declined, urinating blood and so weak he was having trouble walking. CJ and Roxy immediately brought him to Cape Cod Veterinary Specialists in Bourne, where he was admitted. 
He has been at CCVS since Sunday and the wonderful team of experts are doing everything they can to find the root of what is happening to Barnaby. His lungs are filled with fluid, he has dropped ten pounds since this started, has internal bleeding, along with a slew of other concerns. The specialists at CCVS have run numerous tests including blood tests, CT scans, biopsies, etc. and are coming up empty handed thus far as to what is causing what they referred to as a "medical mystery". Barnaby has received a plasma transfusion and red blood cell transfusions. He is temporary stable after those transfusions, but his body is destroying his red blood cell count faster than it can be replenished. He has been on oxygen to assist with breathing issues due to the fluid in his lungs.
CJ and Roxy are not one who would ever reach out for help, but they'd be the first to come to someones aid in a time of need.  Their grief of the unknown is heartbreaking for them. They've already spent upwards of $13,000, and their resources are running out to help Barnaby. This fund is being set up to assist in keeping Barnaby's medical care going a little longer- so the team at Cape Cod Veterinary Specialists can keep searching for the solution to save Barnaby's life. Barnaby has ALWAYS been a healthy dog, and for this to strike out of no where, with no found cause is beyond upsetting
If you would prefer to contribute directly to treating veterinarian, please call Cape Cod Veterinary Specialists at [phone redacted] and tell them you'd like to contribute to Barnaby O'Boyle's medical expenses. 
I apologize if this comes off a little disorganized, as I'm urgently trying to get this together before time runs out. We don't know what the outcome will be, but please know how much CJ, Roxy and our families appreciate your consideration and support. They are always the firsts to help others and now it's our turn to help them. Thank you. 
-Brianna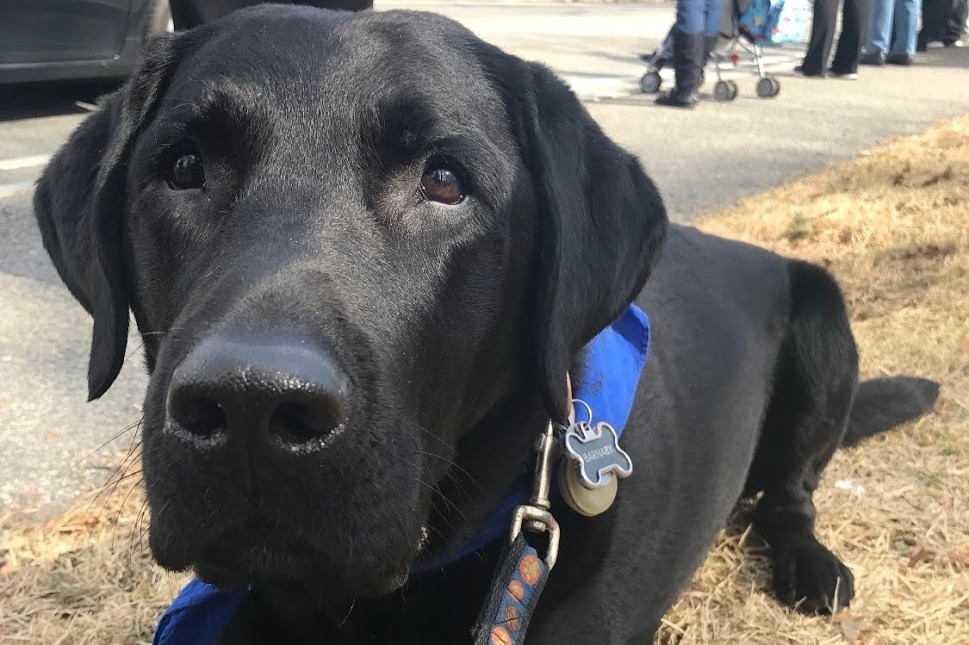 Organizer and beneficiary
Brianna Esposito 
Organizer
South Yarmouth, MA