"Hi, I'm Sterling, I'm a 15 month old Weimerarner pup and my intestines are wrapped around my heart. I came to keep my big sister Indi (another stunning Weim) company after her friend Tia passed.  When I arrived into the family at just 9 weeks old Mummy told me that I was 'a little bundle of cuddles with big blue eyes'.
Me with Mum on the way home
I didn't immediately settle with Indi as she was still missing her old friend but I loved a cuddle so much that I soon cuddled my way into her heart and to the hearts of my new family who all smell and taste brilliant.
When I got home everyone made a fuss, it was lovely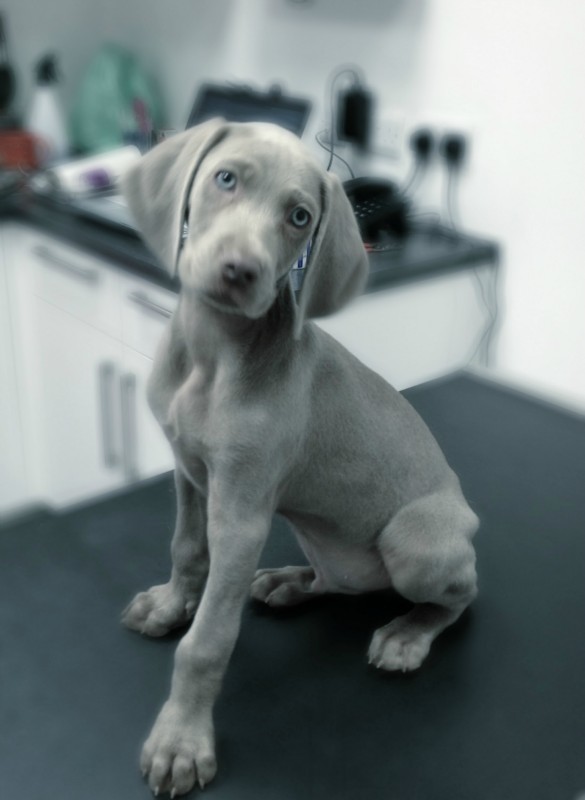 My first visit to the vets - I was very good apparantly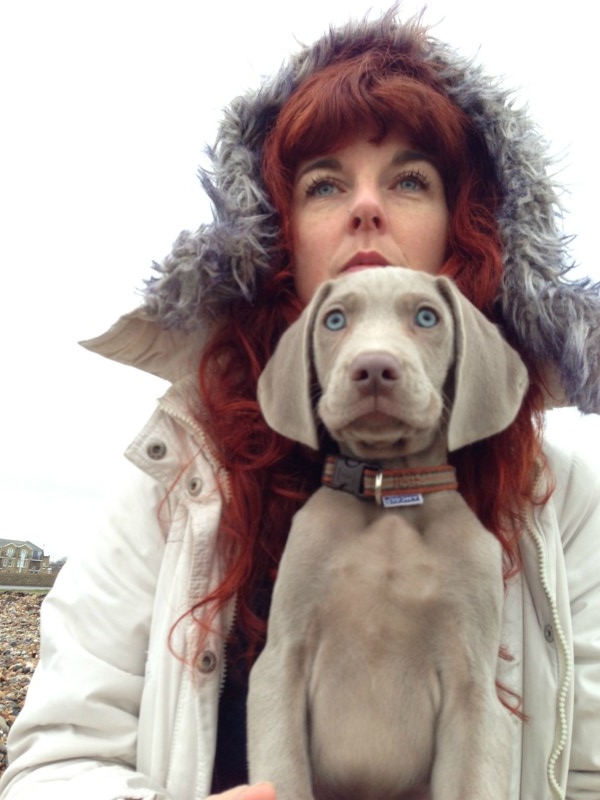 Mum and me before I was allowed on the floor - her hair tickles but I like it

As soon as I was old enough to start learning tricks I have been right there along side my big sister learning all that she can do.  Mum and Dad are photographers and love capturing us both being silly and posing for the camera which they enjoy nearly as much as we do and sometimes we prefer even to 'walkies'.  I starred in my first studio photo shoot when I was 12 weeks old and carried out my last assignment just a week before I fell ill.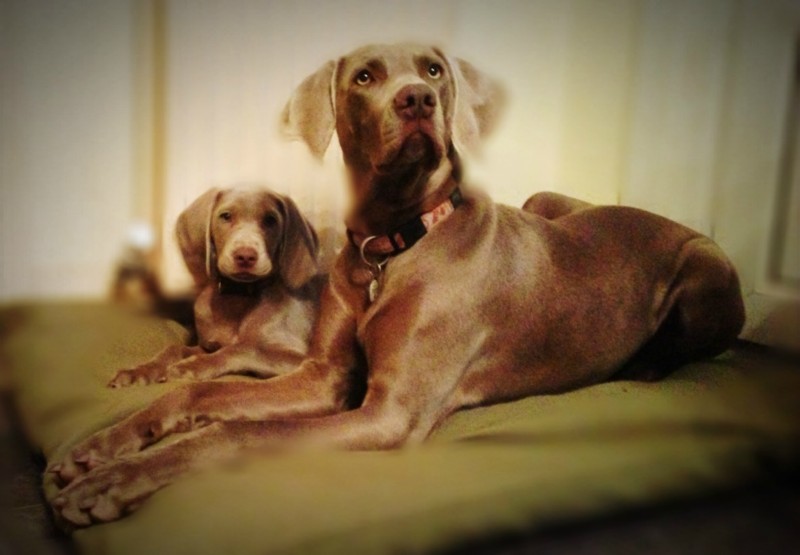 My big sis Indi - she's just learning to let me share her bed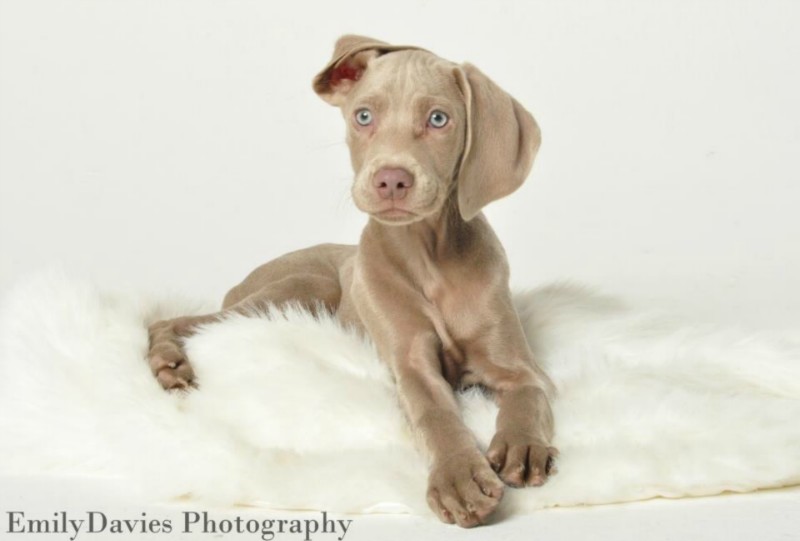 Indi and I had a photoshoot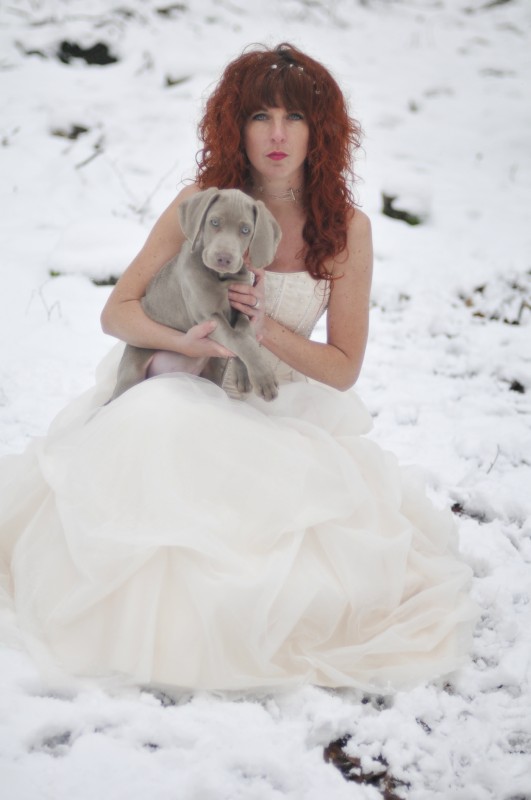 My first venture to the woods...in the snow...with Mum in a wedding dress!
!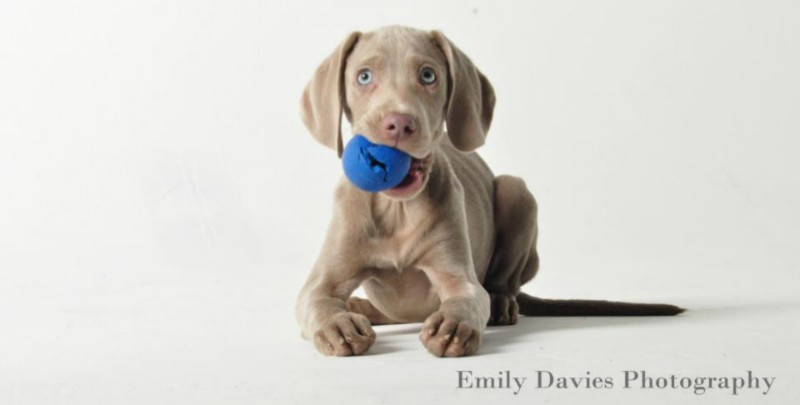 My first ball - I've still got it somewhere but can't remember where I put it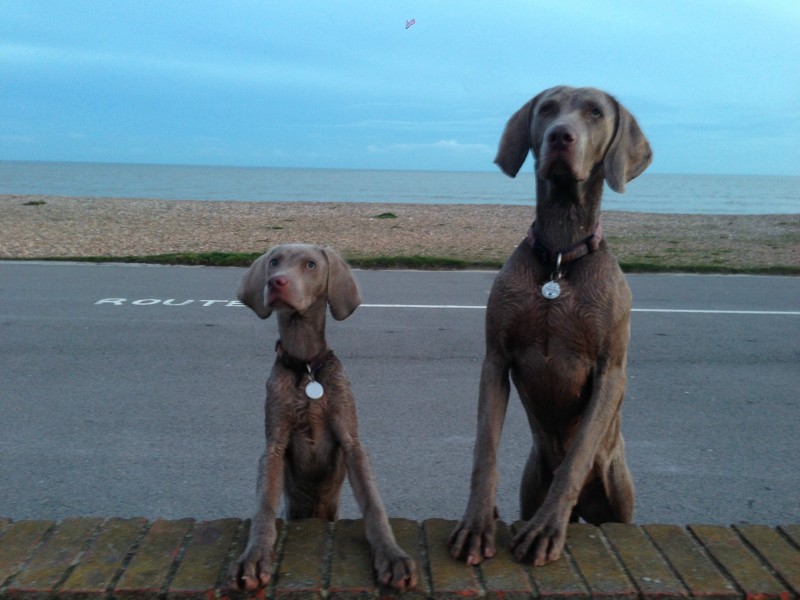 Indi teaching me some tricks-this ones called 'standing really still'
Indi and me with our big cousin Jake on a walk - I'm practicing my pointing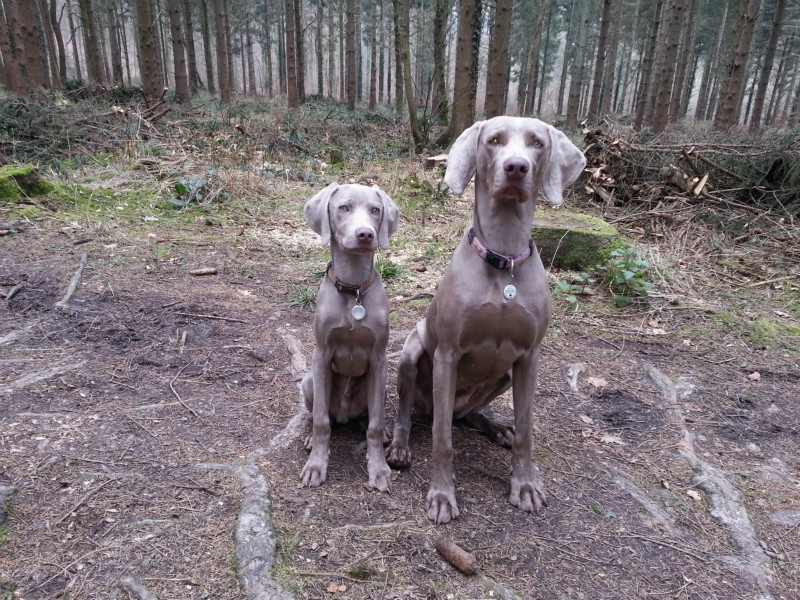 Indi and me on a walk in our favourite woods - we wanted to look for little animals but Mum wanted a photo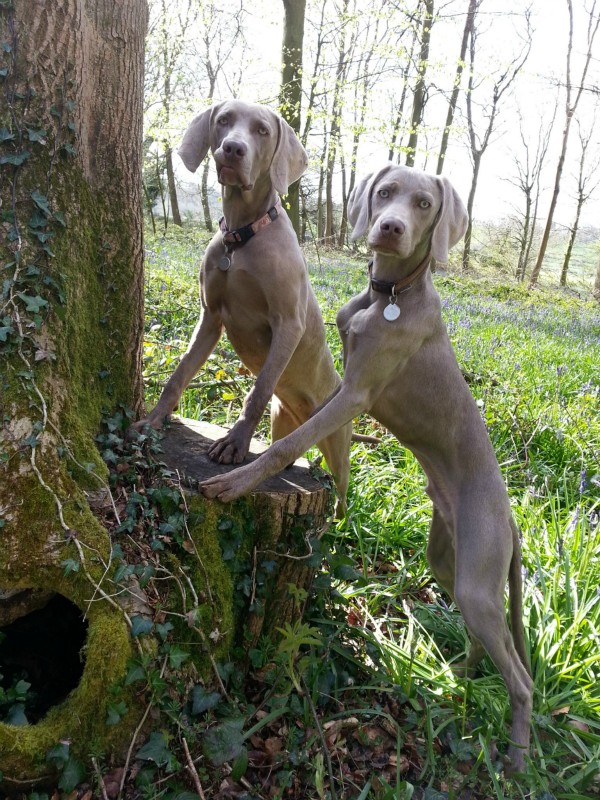 My 'standing really still' trick is coming along nicely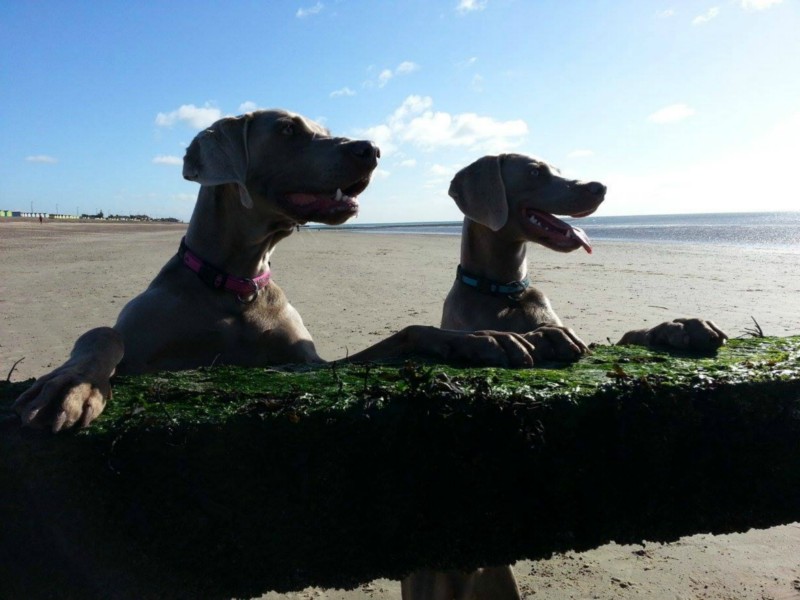 Whats that over there?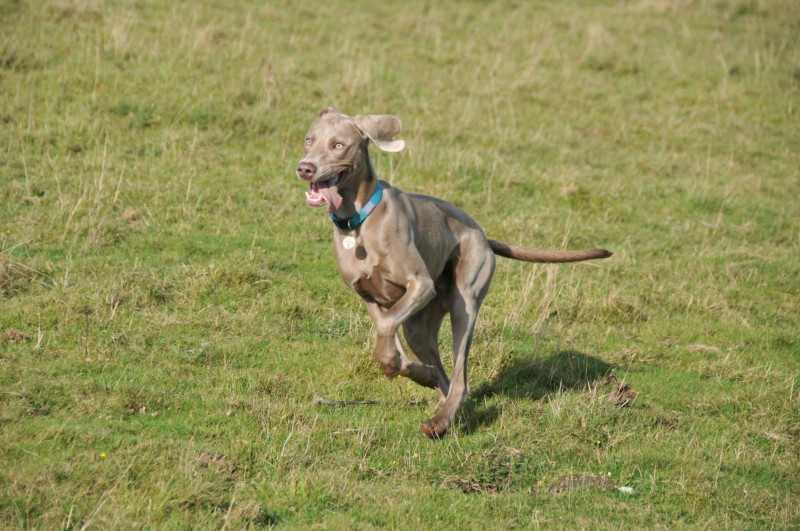 One of the things I like to do is run really fast and bounce at the same time-my ears flap on my face which is great fun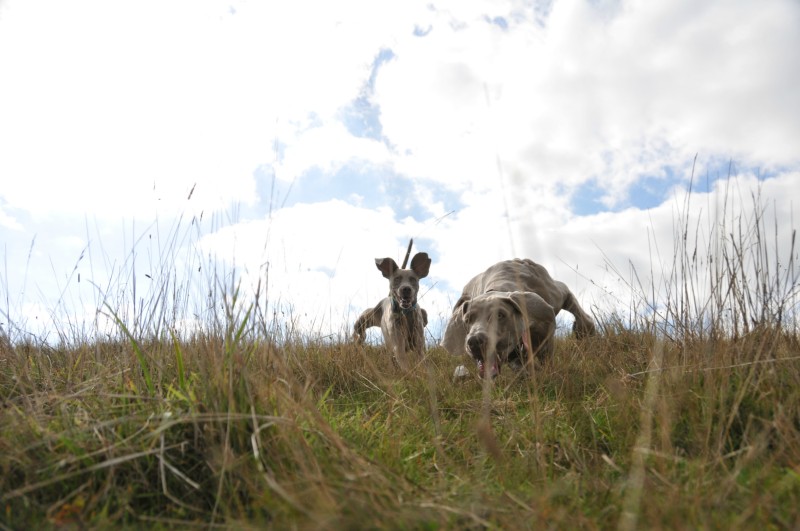 Indi looked so funny that she made me jump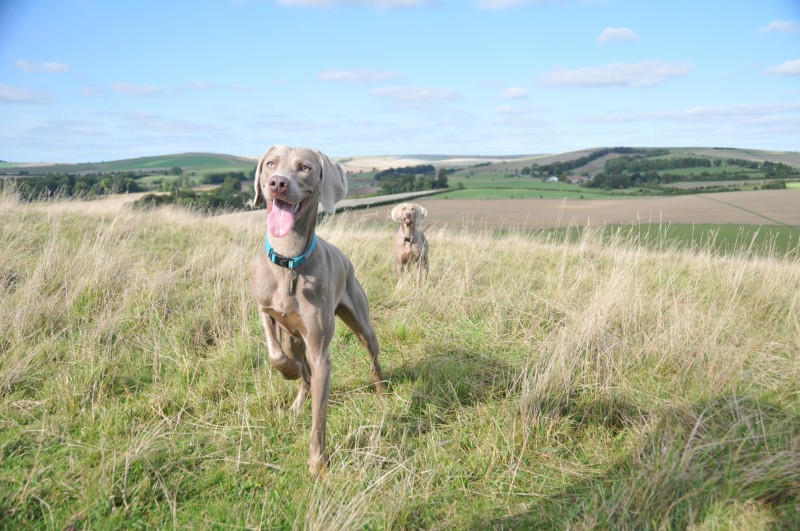 Me pointing while Indi gives me instructions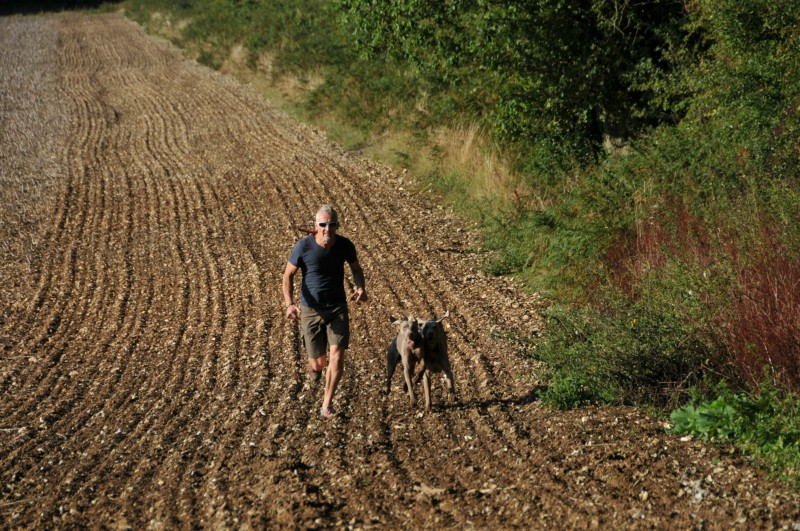 Dad running with us - I think he was quite tired so we slowed down for him
My other favourite hobbies as well as cuddling (sometimes I  forget how big I am  getting when I jump on Mums lap) include long runs in the woods, sitting really still while the ball decides what it's going to do next and swimming like a confused horse in the sea.  Although I am a little squirt still, especially when standing next to my big sis, I can already outrun, outjump and out wee her on every level.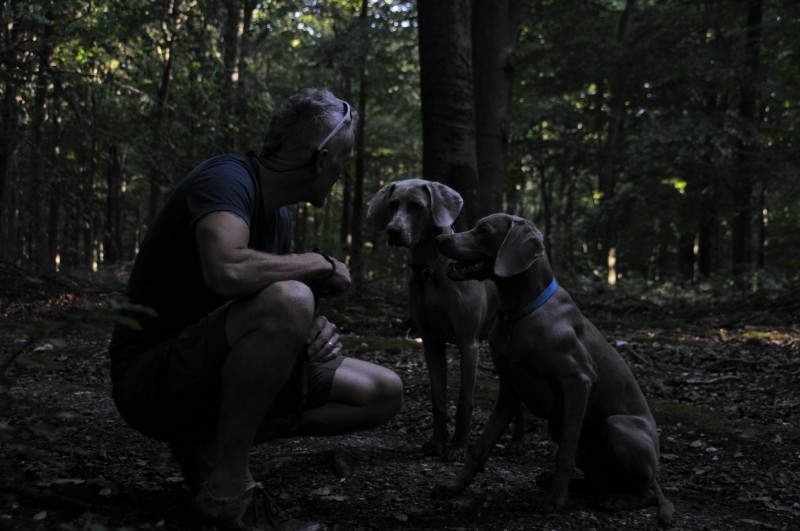 Dad was telling us a scary story in the woods-we pretended to be scared but really we were fine.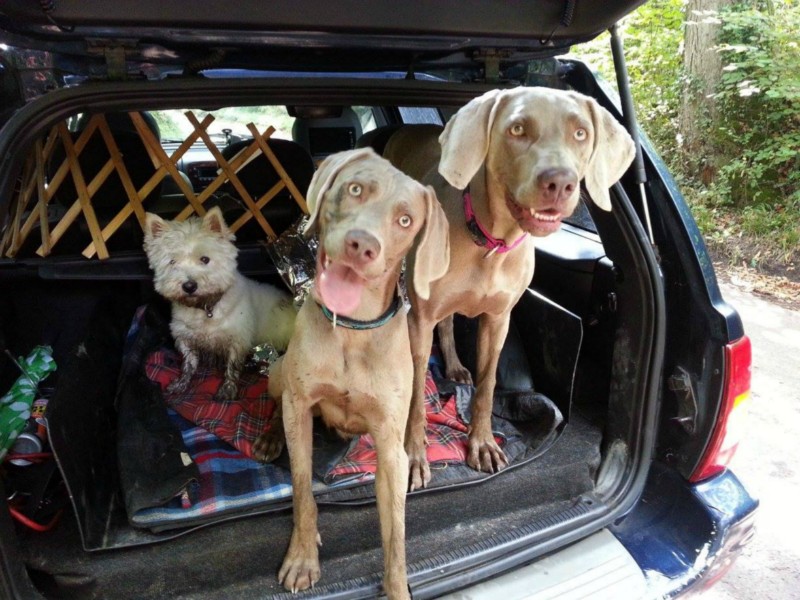 This is us with Dylan - he's only little but very fast.  I wasn't quite sure where we were going next but know I didn't want to go home just yet
We love the sunshine on our face - it makes me smile.  Indi never smiles, I think that's silly
Smiling is good for me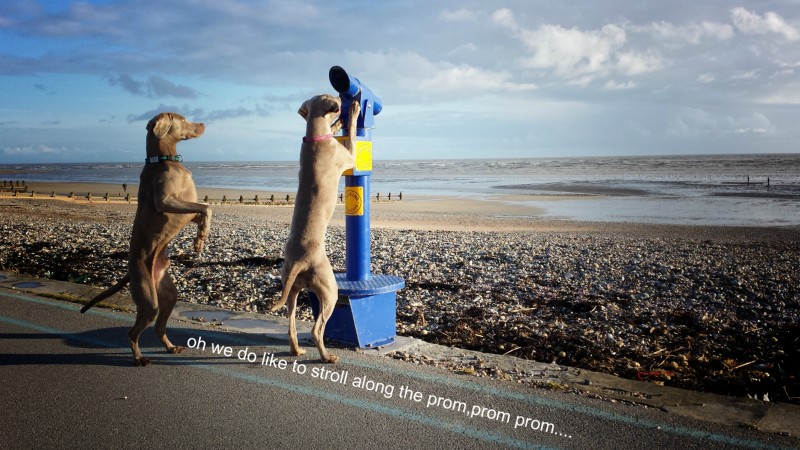 Indi came with me for our last long walk on the beach just before we fell ill.  Indi is looking out for shipwrecks.
Last Thursday the 13/2 after the big storms that hit the south coast, we all went for a great big long walkies along the beach taking in the lovely smells and bits and bobs that have been washed up on the shore.  I was really good and only weed on things that smelled funny and spent most of the time chasing Indi in circles as she likes playing that game and it makes Mum and Dad laugh.  There were some funny lumps of white wax on the beach that smelled a bit weird so I think that I may have had a nibble or two just to explore them before I marked them with my special scent to tell other dogs to stay away.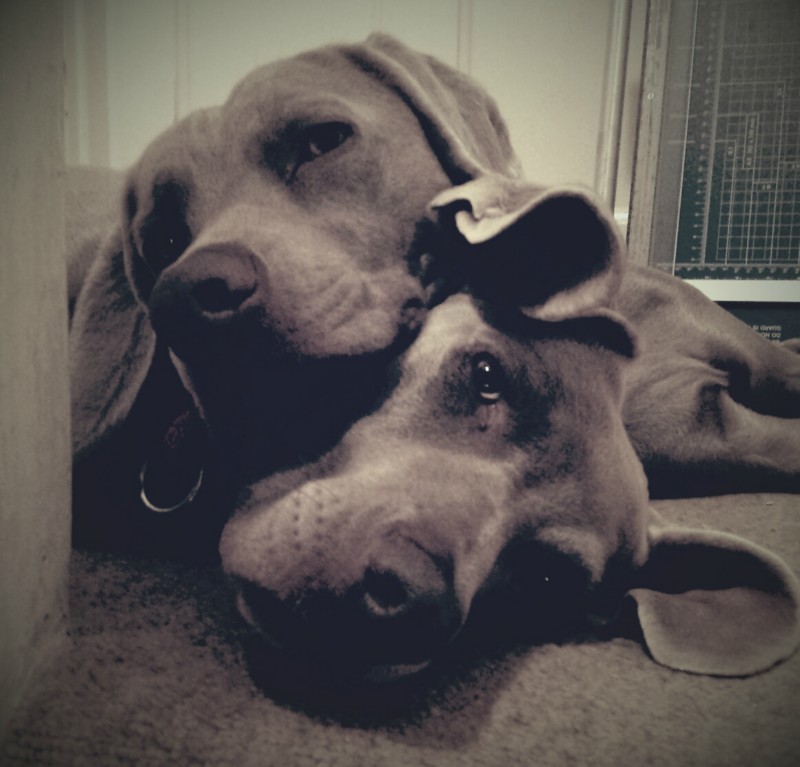 Indi and I are best friends now.  We even got ill together and it's nice that she is keeping me warm and safe.
Shortly after getting home that evening Indi went down with violent sickness and a short while later so did I.  Whilst Indi started to recover (although she is still weak at the moment), I was in so much pain and very weak.  I normally like to smile a lot and jump and dance  but couldn't even stand up! "
That's Sterlings story so far - we rushed him to the vets who were concerned for his health.  After keeping Sterling in isolation on a drip and meds, his clever vets Rachel and Ian thought that an xray should be necessary.  As fate would have it Sterling wriggled during the xray and the camera took a picture of his heart.The xray showed up that his small intestines had wrapped themselves around his heart explaining why he was feeling so weak with the poison in his system.  We are all amazed that he has managed to be so outwardly fit, happy and healthy whilst all the time this ticking timebomb has been living in his little chest.  Equally worrying is that he was due to have his 'boys toys' removed in November which would most certainly have killed him.So there it is - we could quite simply have carried on unaware of the danger that Sterling was in but it seems that the twists of fate - firstly the storms causing the poison that probably caused his poorly tummy, then the wriggle at the xray and finally the vet remembering learning of a little known condition that happens to 1 in a million when she was at Uni in Edinburgh-all show to us that he is a blessed dog who deserves to carry on running through the woods, watching his ball and acting like a drowning horse in the sea.Rachel and Ian tell us that his operation requires a specialist heart and bowel surgeon and, that as they are cutting through his diaphram, a really good anaesthetist.  They very wisely recommended him to an animal hospital in Caterham.As Sterlings Mum and Dad, we have paying into an insurance policy as we have for Indi.  Regrettably, the amount that the surgery is likely to cost will be far higher than the amount that the insurance company is likely to pay out, the shortfall probably running into the thousands.  There is also a high possibility that they won't pay out at all as this is may be viewed as a 'pre existing' condition.  We won't know this for sure until we commit to lots of very expensive testing with the hospital - catch 22!!

Sterling is a beautiful boy.  Some may say 'just a dog' but what price can we possibly put on him.  He brings happiness in bucket loads every day - not just to us but to everyone that he meets.

If, after reading this, you would like to help to get him better then please spare whatever you are comfortable with, no matter how small.  Hopefully we will be able to make our target and save this poor little boy.

Thank you for taking time to read this.

Rod, Julie, Indi and, of course, Sterling. x

ps In the event that, God forbid, we don't raise sufficient funds or the hospital are unable to operate, then any monies raised will be passed onto 'Just for Dogs' a dog recue charity that desperately needs support.
Organizer
Rod Davies 
Organizer
Littlehampton, South East England, United Kingdom