Wallaby - the Cattle Dog Pup
Wallaby, the Cattle Dog pup in this photo is just 6 months old. 
The picture was taken when she was 4 months old and just arrived from a friend's farm in North Dakota. She is a wonderful dog: curious, attentive and very intelligent.
Wallaby lives with us on our 3-acre
Australian Native Plants Nursery
. She is the nursery "greeter," and everyone she meets falls in love with her.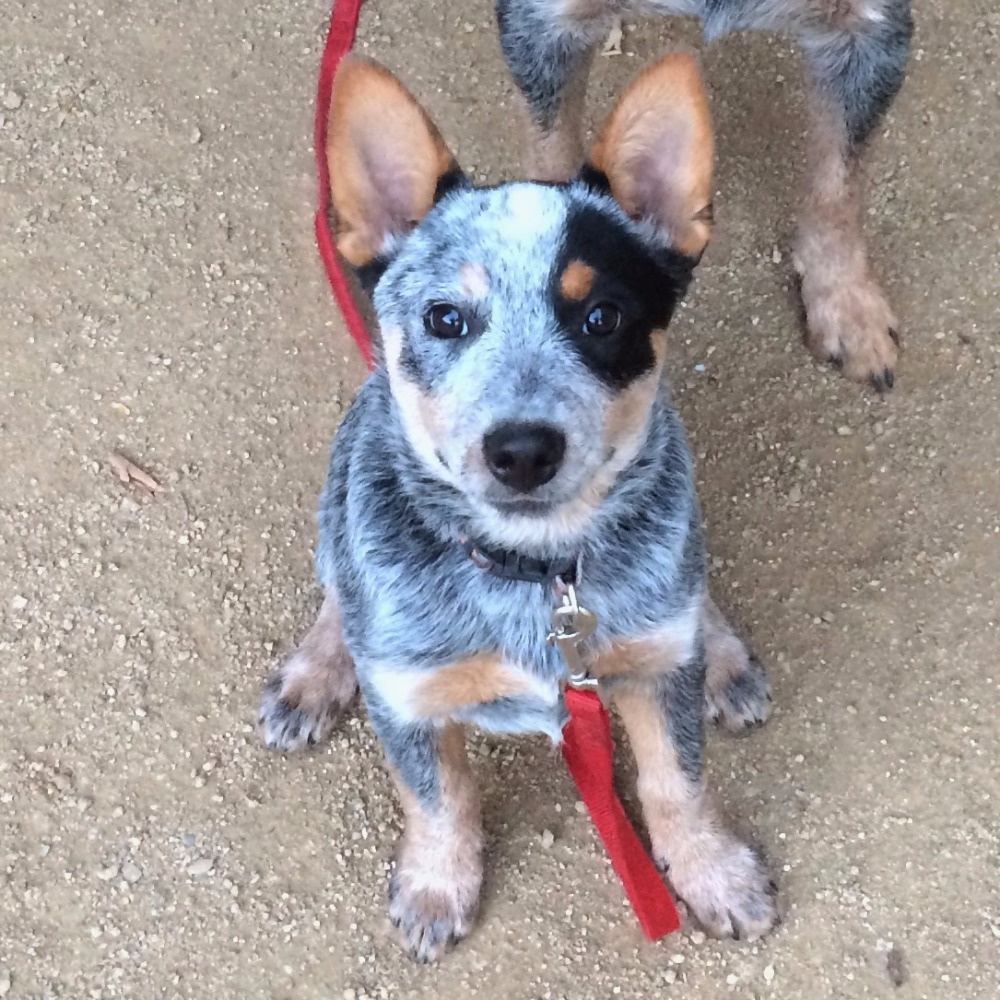 We don't know what happened but this Christmas morning she mysteriously left the grounds and was hit by a car. She was taken to the
Humane Society in Ojai
 and then transferred to Thousand Oaks Vet Hospital where she was treated until she was moved to
Ventura Medical and Surgical Center
.
She is there now.
She has lung collapse, a broken pelvis, a broken hip, two broken ribs and a huge laceration in her side flank. It will cost $5000+ stablilize her and fix her lungs along with another $5000+ to put a plate in her pelvis and a screw in her hip.
Time is of the essence. She needs a blood transfusion today and several surgeries next week.
Despite obvious pain, she was so relieved to see me and clearly appreciative of the human support she was getting. She looked at me with a plea for help in her eyes, it broke my heart. 
The good news is the veterinarian says that Wallaby can have a complete recovery and live a full life if we follow the treatment plan.
Please help us save Wallaby. Any amount will help, and if by any chance we receive more than we need, we will gratefully donate any remaining funds to the Humane Society in Ventura County to help other dogs in a similar crisis.