Dear friends,
More than twelve years ago, we faced our first pregnancy happy and secure that everything was developing on course.  That fairy tale became a nightmare without any warning. 
"He needs a new heart," the surgeon told us.
"You might get lucky.  But we have to warn you.  Infant hearts are hard to come by."
"We will pray for you."
"God has a plan for everything."
Those prayers were answered, by the way.  That's why I am here now, almost thirteen years later.  We finally have a chance to help the woman who gave us our son back.
Our son, Jordan, was lucky enough to be blessed with a new heart when he was only eight days old. He had life saving surgery and the woman who helped make that happen remains a dear friend. When her baby passed, she gave us the gift of life.   Her daughter's name was Breanna Maree.  Her heart has been keeping Jordan alive since his transplant on January 26, 2005.
Since then, she has remarried, has three gorgeous children and was, until recently, working and living in Illinois. 
Our lives have become connected over the years as we shared Jordan's story with her, his travels and triumphs. Many donor families choose not to connect with recipients, and we respect that.  Nikki allowed us to become a part of her life.  Every milestone Jordan has achieved, is one we share with her. And we hoped she knew that with each step of the way, her daughter Breanna's heart beat strong inside of him. 
Unfortunately, she is now facing a tragedy that no one should have to deal with, let alone a woman who has already lost a child.  Nikki's family is going to lose their home.  Her husband suffered a stroke a few years back and has had multiple medical issue since, leaving him unable to work presently.   Due to the financial strain, they have been in default on their mortgage and the bank is planning a sale in January.  She has since given up hope that they can keep their home.   
Nikki doesn't share these things easily.  She has never asked us for a thing - not even now.  The first we learned of this situation was December 13 when we asked for her  address to send a Christmas card.  
Dear friends, if you have ever been touched by Jordan's story, there is no better way to pay that forward than by helping the woman who gave him a second chance.
Dear friends are helping her get the legal assistance  she needs to work out the details of the foreclosure so that she can reclaim the mortgage on favorable terms.   She will need help paying an upfront reinstatement  payment, fees and taxes, and then loan payments that we hope to spread out over a lengthy term.
What we are hoping to do is raise enough money for her to stay in the house, and to help finance the payments for at least a year while she finds a new job and her husband gets the medical care for his disabling injury. 
For those of you who have rejoiced in Jordan's journey  and cheered him on, here is your chance to help out the woman who made it possible.  When Jordan stands there at the podium racking up medals in gymnastics, remember it is Breanna's heart that gave him his strength.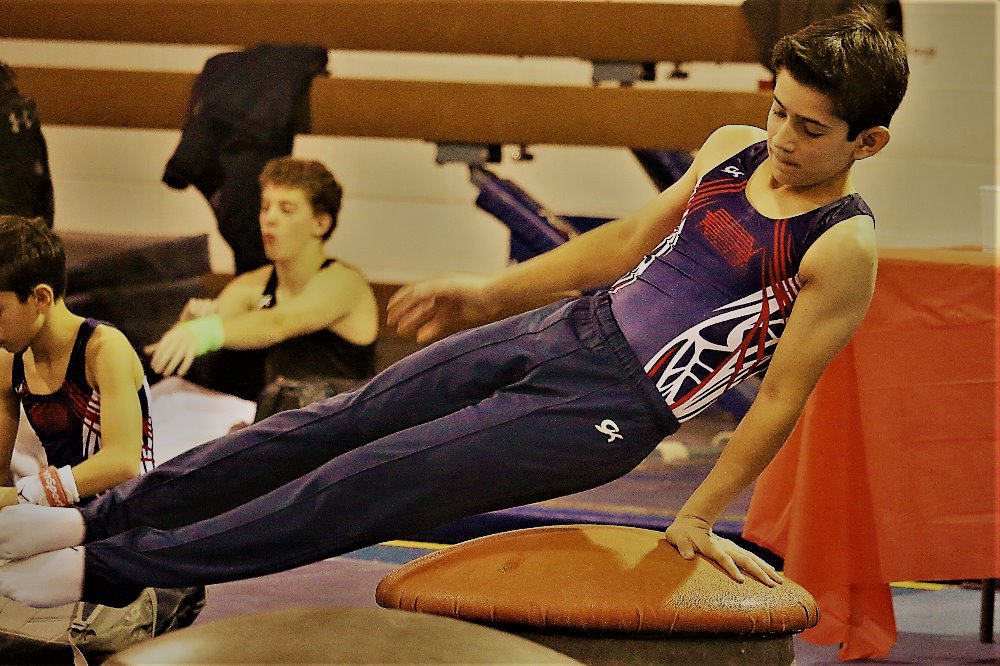 Please consider helping us in making this the best holiday season in the world for Breanna's mother - Nikki Wenger.  Please help us get her home back, and put her on track to keeping it secure.  We'll take care of the legal stuff.  We just want her to be safe for a year until she's back on her feet.
We are setting up this fundraising page in her name and ask you to please donate any amount - in honor of her daughter, in honor of Jordan, in honor of hope and the gift of life. 
Thank you.
The Trimarchi family
Sadaf, Jeff, Jordan, Mina, Theo and Oscar.

Organizer
#1 fundraising platform

More people start fundraisers on GoFundMe than on any other platform. Learn more

GoFundMe Guarantee

In the rare case something isn't right, we will work with you to determine if misuse occurred. Learn more

Expert advice, 24/7

Contact us with your questions and we'll answer, day or night. Learn more