Help Save the Milwaukee Para Con!
Hello, everyone! I had such a great time at the Milwaukee Paranormal Conference. It was a huge event! Our hope was to break even, but more and more costs-- venue rental, event insurance, paying for some guest speakers and accomodations, more venue rentals, supplies, etc. added up to more than we could handle.

We are now at negative $3,500. A lot of things were planned well, but this year is definitely a learning experience and several things need to be done differently.
Before I can even consider really thinking about a Milwaukee Paranormal Conference 2017, I need to get square with people I owe money to. $0 of this is for myself.

So, if you attended the conference and had a good time, if you're a vendor who enjoyed the experience, if you're excited about the possibility of a 2017 conference, please donate.
$5, $10, $20, $100-- if everyone contributes, we can make that debt disappear and think about the future.

Another way to support us: buy leftover merch. We have a fair amount of everything left, which you can find on our Square store: https://squareup.com/market/milwaukee-para-con

And again-- I would like to thank all of our hard working volunteers, guest speakers, enthusiastic attendees and our photographer/volunteer coordinator/ troubleshooter Wendy. Everyone was in top form, which is why I'd like to see the conference continue.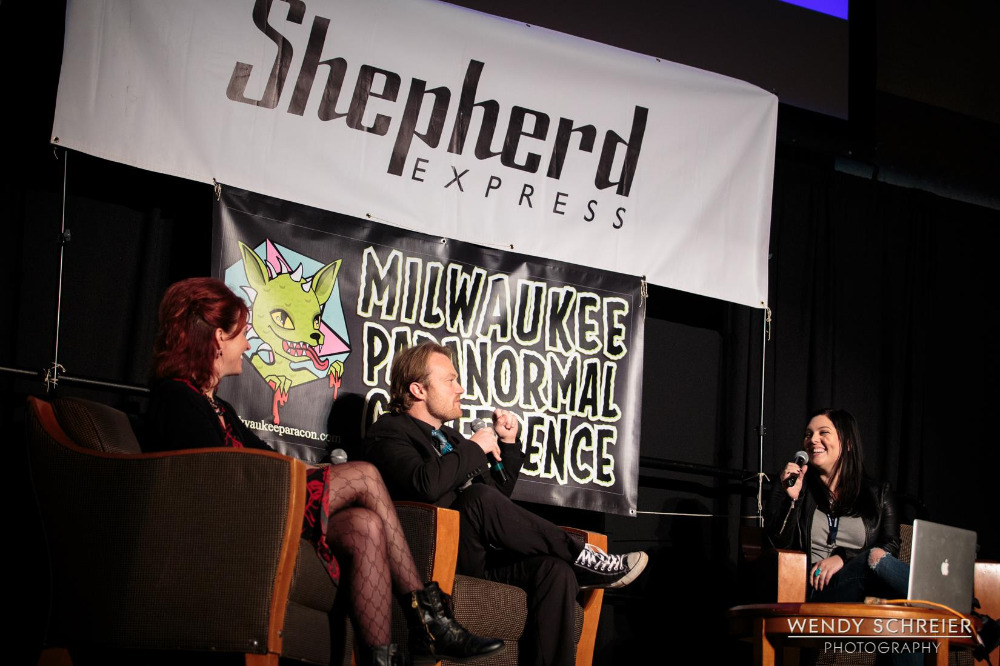 --Tea Krulos, conference director
Organizer