#SaveLinusBBQ from COVID Shutdown
Linus is the heartbeat of Southern BBQ in Seoul and a community hero. 

This fundraiser was created by friends and fans of Linus to support him, his restaurant, and his staff. Linus BBQ has been such an important part of our food memories for the entire Seoul community. Please join us in donating to this effort to keep Linus BBQ alive.



COVID-19 has ravaged Itaewon's restaurants after multiple outbreaks resulted in government-enforced restrictions and shutdowns.

During the peak of the pandemic, Linus raised awareness and funds for his fellow peers in Itaewon. Linus has also given a lot of support to the Korean youth.

Being such a giver and a strong-spirited entrepreneur, Linus often has a hard time asking for help. He has yet to receive any financial help for his restaurants despite raising funds for others. However, Linus BBQ is now on the brink of shutting down. 

Why is Linus BBQ on the brink of shutting down?

Since the 'Itaewon Virus Cluster ' in May 2020, Itaewon has been a big target for the media and government restrictions. All restaurants were required to adhere to 9PM curfews, tables were cut in half, and bars were shutdown.

Then, 2021 started off with Seoul's coldest winter in 35 years. The iciness and large amounts of snowfall severely slowed down both dining and deliveries, which suspended what minimal business was possible.

Linus has looked into: 1) bridge loans, 2) investors, and 3) government programs.

- Linus was unable to secure bank loans during the pandemic due to disqualifications as a foreigner.
- Investors have not been keen on investing in restaurants during the pandemic.
- Government support has not been able to offset the drastic impact of shutdowns.
This crowdfunding campaign, led and started by friends and fans, are the last legs for Linus BBQ.

How YOU can make a difference! We must not let COVID-19 win. #SaveLinusBBQ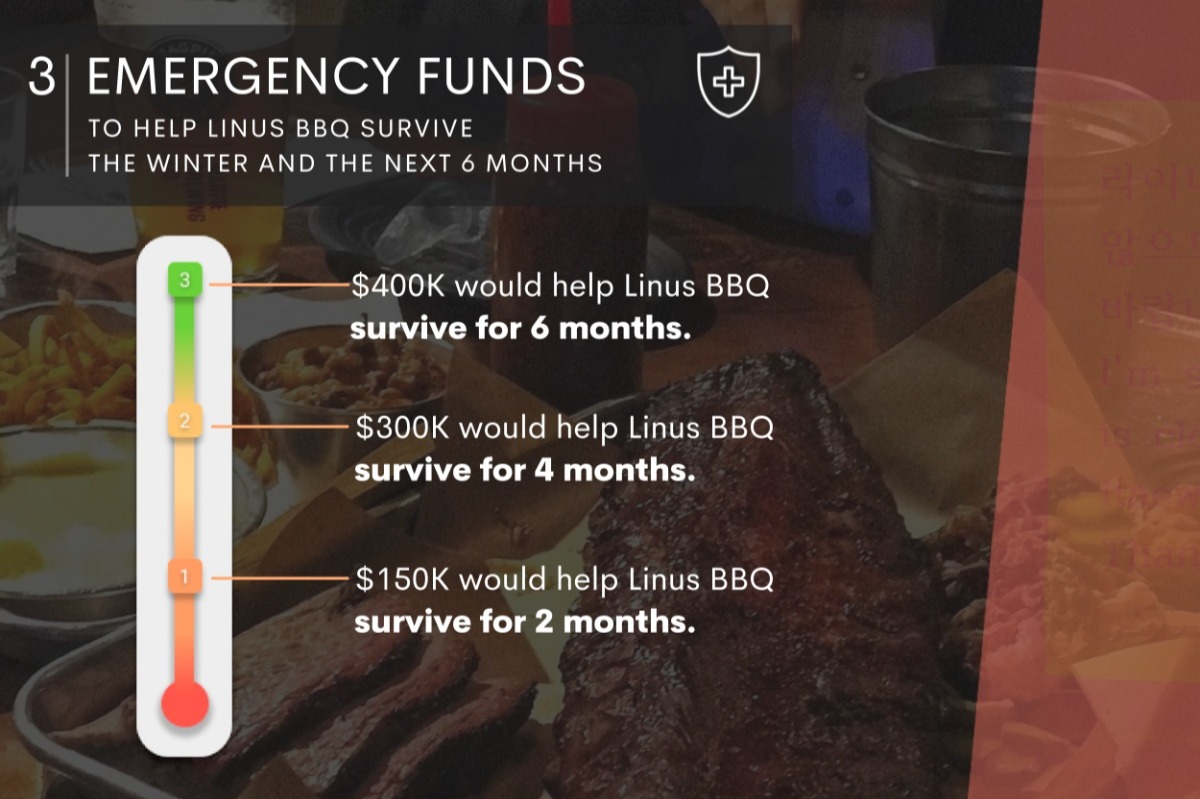 Fundraising team: SaveLinusBBQ (3)
John Kim
Organizer
Houston, TX