Save Portland's Hopewell House Hospice
LEGACY HEALTH SYSTEMS HAS CLOSED PORTLAND'S ONLY FREE-STANDING HOSPICE 'HOME'
We need to raise the funds to be able to purchase Hopewell House from Legacy Health when they list it on the open real estate market by the end of the year.  The majority of dollars needed to purchase the house will come from major donors outside of this GoFundMe campaign who are inspired by the community's love and support of Hopewell House. Please donate to help us save Hopewell House as a beloved and much-needed freestanding hospice.  
Watch the video as it tells the story of why the Hopewell House is so necessary to our community.
Why are beautiful birthing suits so abundant and dying suites are practically non-existent?  80% of people say they would prefer to die at home, only 20% do. 
Most of us will die in a hospital, nursing home, or some other medical facility because we can't afford a personal nurse, our pain becomes unmanageable, or our caregiving unit breaks down. Hopewell House hospice was the only one of its kind in Portland, OR and it has closed. It was a rare and special place because it was a home away from home, with around the clock support, for those at the end of their lives. 
The thought of permanently losing this special building and property, after helping over 10,000 people die with grace over the past 30 years, is heartbreaking. With no dedicated residential hospice care home in Portland, the city is missing a vital place for compassion and understanding at the end of life. 
Large hospitals have concluded that the only way to manage end-of-life care is to send someone home. This pushes the bulk of caregiving away from hospitals, and onto unprepared and overwhelmed families. What this means is families become the primary caregiver, inevitably losing the quality time that could be spent loving and supporting their loved ones during the most profound time of their life.
"Coming here, there was a transition. We became not so much caretakers, as we got to be her parents again. I got to be her mom"-Sheryl Greiner
Facilities like Hopewell House focus on taking care of patients and their loved ones, holistically with love, compassion, dignity, and direct patient care within a peaceful atmosphere in their final days. This type of support allows the space necessary for connection vs. losing these precious moments managing fear and attending to the grueling aspects of physical caregiving as one approaches the end of life.  
Friends of Hopewell House (FHH), is a designated 501(c)(3) not for profit organization. We believe in living well in the presence of death. That death is life's most profound and sacred moment that needs to be cared for and nurtured in ways our hospitals and other institutions are not equipped to do. We have been working diligently to purchase Hopewell House from Legacy Health and we have until the end of the year to raise the funds necessary before Legacy sells the property on the open market. 
Watch Eric and Ashleigh's wedding at the Hopewell House and you can see the importance of such a special and necessary place...
Created by
RP Imagery
WHAT WILL WE DO WITH YOUR DONATIONS?
Every gift to the Friends of Hopewell House will support the singular vision of what Hopewell House has been and what it can be again: a beautiful, independent, stand-alone home with a beautiful setting, providing peace and dignity for the dying as well as solace for their families. For further detailed information, please visit our website at
Friends of Hopewell House
 .
Some experiences at Hopewell House:
"One of the nurses came in and opened the window just a little bit; she said that this would make it easier for his spirit to pass on. All of us were so touched by this gesture and by other simple ceremonial touches after his passing: a toast to his life with sparkling cider, a candle lit in the entry foyer that would be left on for a time to honor him. This is the kind of dignity and honoring of human life that would only occur at a place like Hopewell House." - Linda Martin
"My mother-in-law went to Hopewell House from the hospital suffering from late-stage inoperable lung cancer. The care she received from the staff at Hopewell was beyond compare: she was treated like she was their family member. It was an incredibly moving experience for us, her loved ones, to witness the compassion, kindness, and love these nurses show their patients. She had a very comfortable room that looked out onto a lovely garden where she was able to watch her beloved hummingbirds in the flowers. Every patient had fresh flowers in their room every day and was made as comfortable as possible, as were their family members. My mother-in-law passed peacefully after a week at Hopewell House. I can't say enough about the incredible staff and facility. I can't think of a better way for a loved one to reach their final resting place than in the care of these angels on earth in this peaceful setting." - Shawn Taylor
"The week before my brother's death, I was a guest at Hopewell House. The staff, incredible people, weren't constrained by all the rules usually imposed at hospitals. They pushed my brother's bed out into the sunny courtyard where we enjoyed boisterous family gatherings. My brother's dog Brillo was allowed to romp on his bed, kissing his master's face. The folks at Hopewell House even provided a suite where my parents could spend the night to be near their son!" - Antoinette Gordon
Please donate what you can so people have this essential place for hospice care at the end of life.  Keep Hopewell House from being sold to a developer and becoming condos, retail, or some other commercial business on this precious 4-acre property. Every dollar matters in convincing Legacy Health Systems leadership to sell the property to us at a fair price when the time comes.
Thank you in advance for your donation and for sharing this with as many people as you can. - Friends of Hopewell House#hospice #endoflife #hospicecare #deathanddying #hopewellhousehospice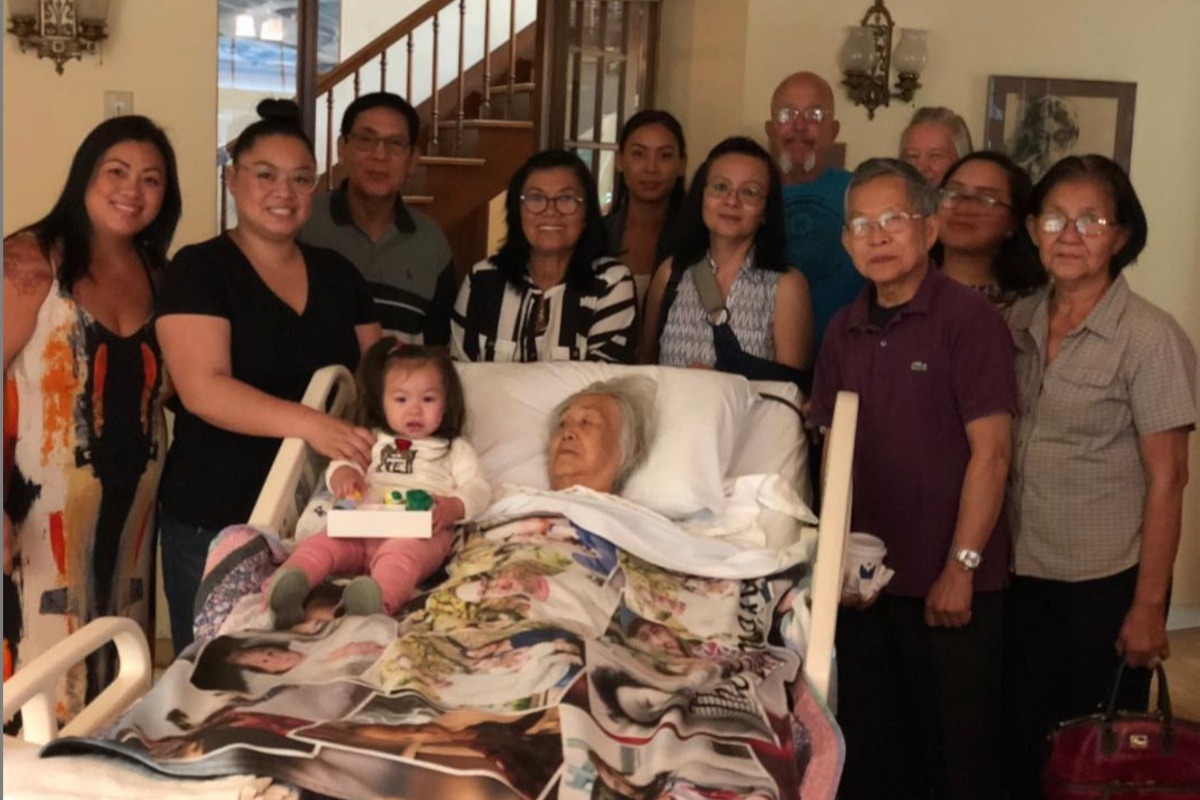 Fundraising team (2)
Friends of Hopewell House Hopewell House 
Organizer
Raised $26,900 from 146 donations
Portland, OR

Friends of Hopewell House
Registered nonprofit
Donations are typically 100% tax deductible in the US.
Susan Hearn 
Team member
Raised $5 from 1 donation