Save Dave from cancer & the IRS
My father was diagnosed with pancreatic cancer in April. He's weak after 4 rounds of chemo. He only recently stopped working and my parents are now without any income or savings. If you and I help lift the burden, he can focus on healing. Here's his story...


This is my dad, David Petersen.
This next photo is also my dad, taken in September 2018.

In April, he was diagnosed with Stage IIB pancreatic cancer.
The tumor is isolated to one location and the plan/hope/wish/prayer is to shrink it with chemotherapy until it can be removed with surgery. He's endured three rounds of chemo and he's just started his fourth. The Huntsman Cancer Institute is currently doing genetic testing to determine if one of the most promising treatments is a match for him.
This road has been terribly rough so far, but he has been strong and hopeful through the pain.

Unfortunately, my dad went into chemo with no financial safety net.
For the last 15 years, my mother has suffered from painful and complicated health issues: Behçet's disease, shingles, meningitis, encephalitis, pulmonary embolisms, diabetes, and multiple serious hospitalizations—which has meant a long-term drain on finances.
My dad provided well as a dentist but dealt with a loss of his business, bankruptcy, and subsequent loss of my parents' home in 2011. A year after the business closed, the IRS estimated unpaid payroll taxes for a staff that wasn't working for my father's business anymore. They sent him the bill. Penalties and legal fees to resolve this issue multiplied astronomically over many years.
My parents were crawling out from under decades of medical debts and IRS issues when cancer struck.
My dad's energy tanked. His income shrank by half. My mom was unable to work.
Medical bills still arrived and their finances got tighter. Even though my dad lost 85 pounds, his hair has fallen out, and he can barely stand up on the weekends, he still shows up to work. But it feels as if all is collapsing in on them, with one heavy burden after another and another.
And that's why we're asking for your help.
We're aiming to raise $12,000 by October 1st.
(PLEASE SEE EDITS BELOW.)

What will the money be used for?


First up: saving Dave from the IRS!
In May 2018, a settlement with the IRS was approved for $4982.40, but given the circumstances, he could not pay it immediately. The settlement amount must be paid by October, or the amount due will revert to $160,000.
So if we raise $4982.40, we essentially raise $160,000.
In other words, if you donate $20, you actually donate $674.31 in terms of how much relief that money will give. Every dollar will go far.
***
EDIT, 20 SEPTEMBER 2018:
Amazing people like you raised the amount needed to settle with the IRS—IN 24 HOURS. We all cried. Multiple times. The paperwork has been filled out, the check sent, and a giant tax fiasco resolved. This removed a massive weight from my father's shoulders. He slept better than he has in months. THANK YOU.
Because we reached our initial goal so quickly, my parents were able to do much more—resolve medical bills, get heavy debts off their backs, buy a juicer so my dad can actually keep nutrients down. Remaining funds will help keep their crucial insurance in place and pay for essentials.
My dad is still working, contracting at 3 different offices. He does 6-8 hour shifts, 4 days/wk to stay financially afloat (down from 8-10 hour shifts, 5 days/wk) and he comes home exhausted. Additional donations will ease financial strain so he can stay current on his monthly insurance premium and still pay for living expenses if he needs to take days off to rest during chemo. Any amount you contribute is a godsend. Bless you.
***
UPDATE, 5 NOVEMBER 2018: My dad is in a terribly rough spot. He's been in the hospital for the past week with 2 gut infections, trouble eating, and severe weight loss. He told me, "I feel about as weak as a sick oyster." We have many reasons for hope—as well as reasons for deep concern. 

He stopped working only two weeks ago. He couldn't keep going. It was absolutely the right decision, but my parents are now without any income.

Any donation you share will ease financial stress at an emotionally uncertain time.
Who is running this gofundme campaign?
My name is Kathy West. I'm Dave and Sharon's oldest daughter. If I had the money, I would finance this gofundme all by myself. I'm grateful for the people who have already helped my dad.
I created this page and I'm managing updates. My brother Daniel is a senior analyst and he is managing the financial end, working with my parents to allocate funds where they create the most stability. Every penny goes to my parents, Dave and Sharon. 
Donations will go to a dedicated account and we'll share clear and regular updates about what all funds are used for. 
My father has given so much to other people his entire life. He's an amazing grandpa to my two girls and to all of his grandchildren. We want to ease the strain he's feeling right now, so he can focus on healing.
Thank you, thank you for reading, and for considering a donation.
Whatever you're able to donate will help steady my parents financially, so that they can reserve energy to fight life-threatening illnesses.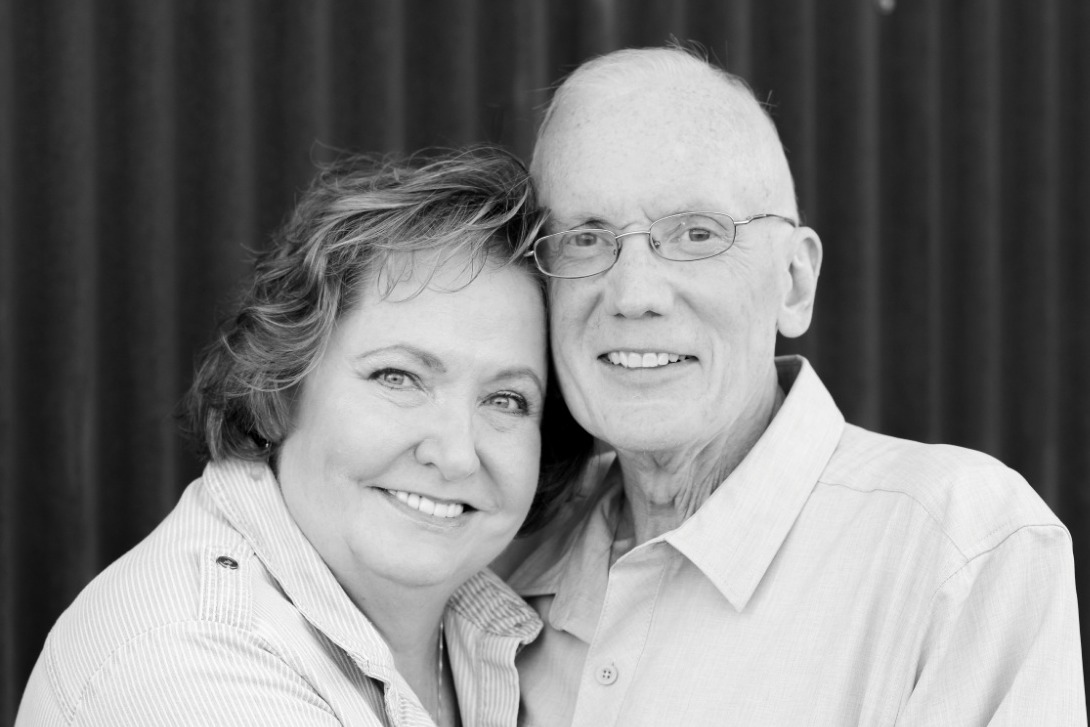 A note from my parents:
We're humbled and grateful for all that our family, ward, and friends have done to serve us in our time of need. We wish we didn't have to ask for help. We feel immense love and appreciation for your support. —David & Sharon Petersen



Organizer and beneficiary
Kathy West 
Organizer
South Jordan, UT