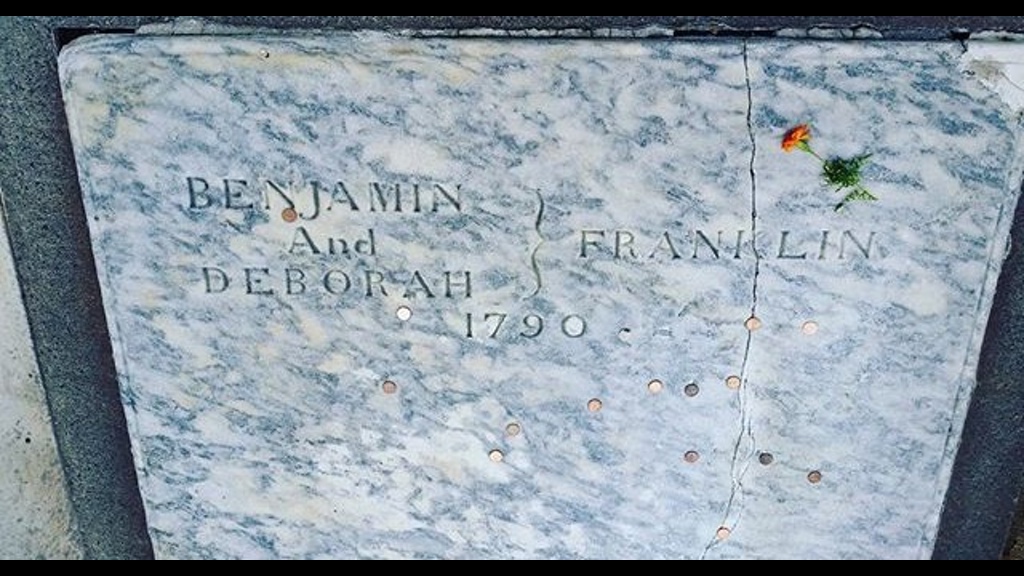 Benjamin Franklin needs our help! His gravestone is deteriorating.  
Franklin died in April of 1790, and as requested in his will, a simple marble ledger tablet was placed over his final resting place in the corner of Philadelphia's Christ Church Burial Ground.
Today, after centuries of weather exposure, a significant crack threatens the integrity of this grave marker. The Christ Church Preservation Trust --a nonprofit with a mission to preserve historic Christ Church and Christ Church Burial Ground--needs to repair the crack and restore other areas of deterioration, including the tablet's marble face. 
In 1858, the Trust opened the Burial Ground's brick wall so that the public could see Franklin's grave from Arch Street. Each year, in honor of Franklin's adage "a penny saved is a penny earned," hundreds of thousands of visitors toss pennies at the grave for good luck. This practice has unfortunately pitted the marble surface.
We have secured foundation grants to help finance this preservation project, but we need an additional $10,000 by December 31 in order to have Franklin's grave preserved by the anniversary of his death in April 2017. Please  contribute to the conservation of a national shrine!