Hello, my name is Ellie Pechet and I am a metaphysical healer. I have spent the past 34 years developing a highly effective healing method called the Pechet Healing Technique.   I am able to connect energetically and heal people and animals from any distance.
Helping animals is my passion and an important part of my mission this lifetime.  Although I am very busy with an active client practice, I devote countless hours of my free time to working with special projects.  My current focus is cleaning the ocean and helping marine life.
Each year between 8 and 12 million metric tons of plastic and other forms of waste end up in our ocean. This pollution that is greatly affecting the marine life. These numbers are set to triple in the next decade.  Upon reaching the ocean 90% of it sinks or breaks up into smaller and smaller pieces, killing marine life. 
Our oceans need cleaning and healing. My goal is to continue clearing the ocean from the harmful effects of plastic and other forms of waste, stopping the pollution at the source before its affect becomes irreversible. 
I have spent time decreasing the amount of plastic and other waste that our local whales have ingested through my intuitive healing efforts.  This has also resulted in decreased toxicity in the ocean. 
Still, there is so much more that needs to be done such as raising the ocean pollution awareness and how we can work together as a community to further stop the damage. The effort is needed now, as we saw last year, many large ocean species such as whales, were washing ashore sick and dying in the New England area, a population already in danger.  Please consider making a donation towards my efforts today. Together we can heal the ocean and marine life and make a significant and positive difference. 
Donated funds will enable me to focus more effort on this project with a specific focus on whales and sea turtles.   No amount is too small or too large in this ongoing effort for me to heal our ocean marine life. Thank you for your support. 
For more information about my work with people over the years, please visit my website at: PhoenixRisingHealing.com
Current focus of my Project Work: Whales and ocean. Next: Sea Turtles.
(Sample photo, whale)
(Sample photo, whale and her calf)
_____________________________________________________________________________
2 previous projects I have donated my time and energy to:
(Sample photo, elephants in Africa)
_____________________________________________________________________________
Black Bears in North Carolina. We called this one Teddy. This is before I healed his nose injury after a mntn lion attacked him for trying to take/eat her kill.
This picture was taken AFTER I did a healing session on his nose. I worked with him using his photo, sent by a neighbor.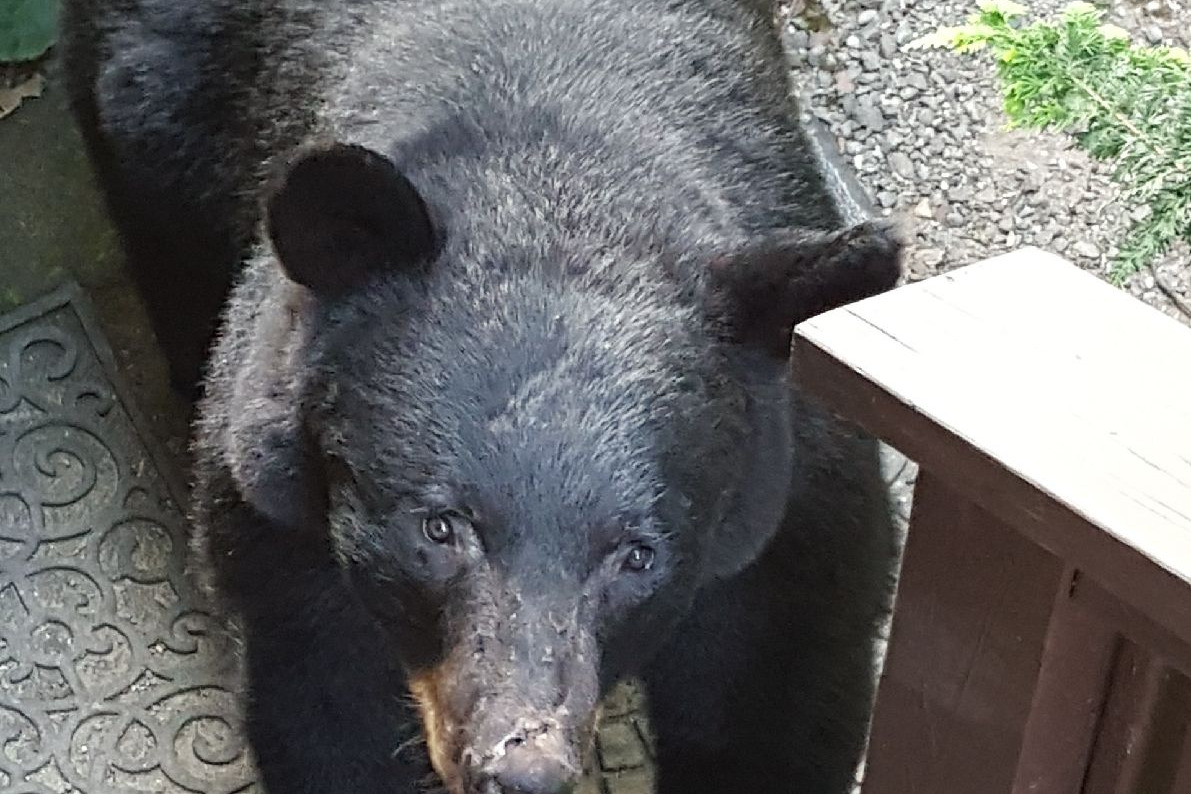 This second bear showed up at my house in North Carolina. I called her Mama Bear. She lost her cubs due to being mal-nourished. As you can see she was full of mange and her spirits were low.
Mama bear was grieving from losing her cubs so that was the first issue I healed for her.  Next, I worked on removing parasites and healing her mal nutrition. This is her AFTER: Check out her coat and high spirits.