Hello! My name is Kim Davis. I have been horseback riding since I was four years old, and have been a riding instructor at Broadacres Farm in Sudbury, MA, for the past fourteen years. Boardacres boards privately owned horses and owns four school horses that I teach lessons with. 

Unfortunately, Broadacres and all its lands will soon be sold to real estate. I am trying to raise enough money by selling my house and collecting donations to purchase a new barn for our wonderful school horses- Maggie, Freckles, Finn, and Peanut. If I am unable to do so, they will all be sold to separate buyers. The horses have been together for eleven years and will suffer immesely if they are separated. But even more critically, if I cannot provide them a new barn and the Broadacres owner is unable to sell them, they will likely be put down.
 
I hope to find a new barn in order to start a new riding program and keep my horses safe. My riders don't only learn equestrian disciplines like dressage, cross country, jumping, and more, but also how to manage a horse from the ground, all while forging friendships with other riders, and most importantly, the horses. I hope you will consider helping me raise enough money to save our horses and give countless future riders the opportunity to learn about these amazing animals, the equestrian art, responsibility, and friendship. I am incredibly grateful to anyone who helps.
After all, horses need homes, too.

Here are some pictures! 

This is Maggie! She's incredibly gentle and loves to scratch her head on any passerby willing to stand still long enough to be used as a scratching pole! 


This is Peanut! She's our newest schooling horse and likes to pick your pockets for sugarcubes!


This is Finn! He's a big pony with an even bigger appetite!


This is Freckles! He's the kids' favorite, always does well in our horse shows, and if you scratch his itchy spot he'll love you forever :)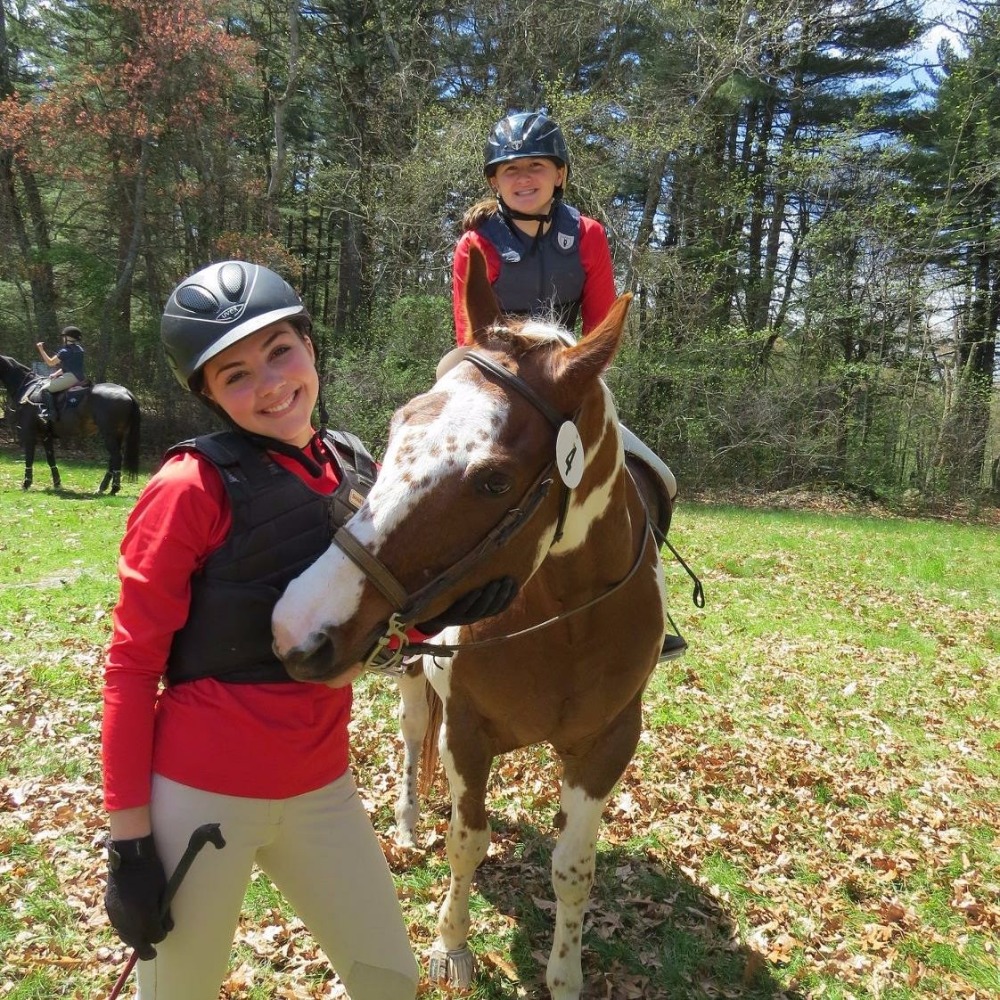 Here my son Steven and I are standing between Freckles and Finn, next to which are some of our riders and a private horse named Ruby, at the end of last year's gymkhana!