Please Help the Žarkovica Dogs Get New Houses

Animal lovers, Žarkovica volunteers, adopters and well-wishers past and present.

Your love and support has helped the Žarkovica shelter through dark times, but winter is here and the dogs and people of the Žarkovica shelter need your help more than ever.

The shelter is being battered by violent storms, freezing temperatures, and high winds. We need help to repair/replace the old dog houses that are being destroyed in the storms.
We need so much to get through the winter: Materials to build dog houses, materials to repair dog houses, money for medicine and supplies for all the dogs.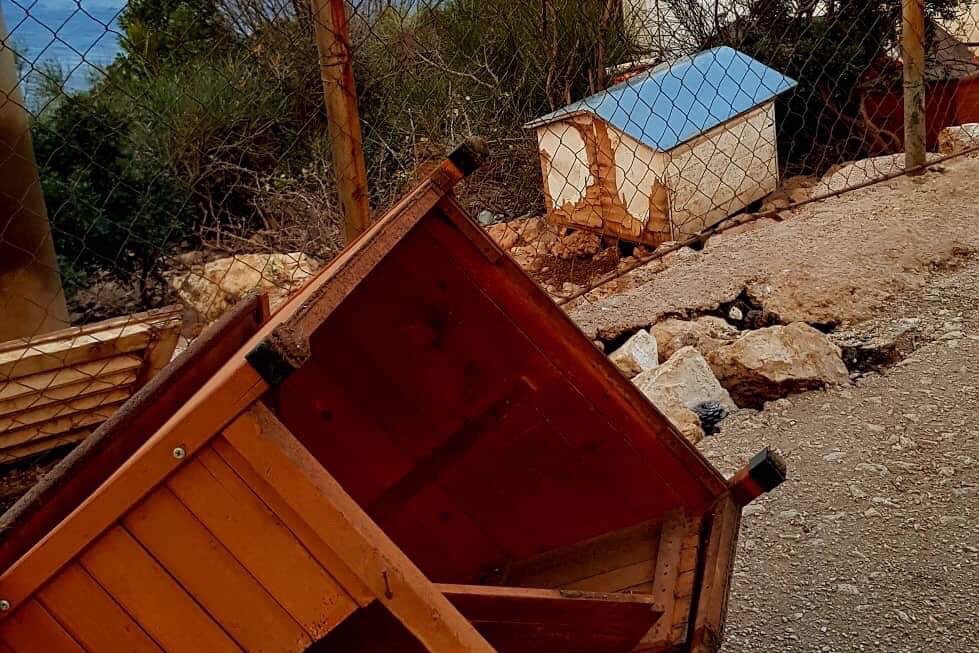 Your donation, no matter how small, will make a huge difference. We know that life is difficult and money is tight for everyone right now. We do not like to ask for help, but we are facing an emergency situation. Our only support is from donations but with no tourists, donations are at an all-time low. Can you open your heart and donate even a little?



Please donate if you can and please continue to share our story. Check out our update to see pictures and hear about life on the mountain.

When this chapter is closed and people are again free to travel and live their lives, we look forward to welcoming you back to the shelter to hear your stories and to share ours.

Thank you from Sandra and all the dogs on the mountain. They are waiting for you.



About the Dogs of Žarkovica

This shelter is the work of one woman who has devoted her life to rescuing the strays of Dubrovnik with little help or acknowledgement from the city. She lives alone with the dogs on the mountain, helped by two day workers and occasional volunteers from around the world.

Despite the harsh conditions, the dogs are happy and friendly, welcoming everyone who visits the shelter. The dogs and their caretaker Sandra normally receive visitors from all over the world, but in this pandemic year there are few tourists and even fewer donations. The world has shut down, but the work at the shelter continues.


I have been a volunteer at this shelter for almost 15 years. I adopted my own dog from Žarkovica. I know Sandra and I know her workers and it breaks my heart to think of them struggling to keep the shelter going with only an occasional visitor to help them. Every day they put their own fears and worries aside and try to keep the shelter a safe and happy place for the dogs, but it is increasingly difficult to keep going as more and more dogs are abandoned.

What Can You Do to Help?


Please donate and share this link. The smallest amount will make a difference.
The shelter has alway relied on donations to survive, but this is the biggest challenge they have ever faced. The shelter needs money for materials to rebuild dog houses and structures damaged in recent storms, as well as for building new houses for the many, many new dogs at the shelter.

We need money, publicity, and volunteers. If you cannot donate, can you share this on Facebook, in a text, in email?

You may know an animal lover who can help. We need help from people around the world. We need publicity for this little shelter.

All of the money raised will go directly to the shelter.

The dogs of Žarkovica thank you and welcome you into the Žarkovica family.





Do You Want More Information About the Shelter?


You can get more information about Žarkovica at their website or read about us on TripAdvisor.
https://www.zarkovicaanimalshelter.com
https://www.tripadvisor.com/Attraction_Review-g295371-d10716189-Reviews-Zarkovica_Animal_Shelter-Dubrovnik_Dubrovnik_Neretva_County_Dalmatia.html