Save schoolkids from scarcity
You've all heard the cliché, "Give a man a fish and he eats for a day … teach a man to fish and he eats for a lifetime."  Give the gift of education.
     It's been so much more than just a project for both the kids and me.  It's been a life changing experience for all of us.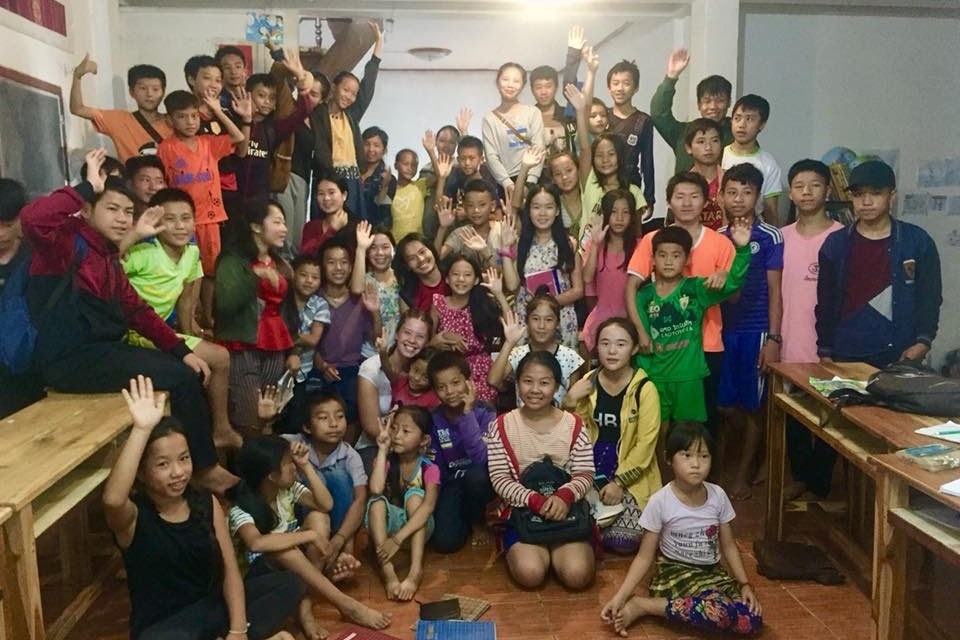 Our students in our classroom
The children living in the Dreams Givers House 
     I've always dreamed of helping underprivileged children learn on a regular basis, and during my three-month summer break from university this year I did it and the results have been amazing. 
Vina's, six year-old, progress in just two months.
Before and after video
     Seeing the kids transform from not knowing a word in English (in some cases not even the alphabet) to having basic conversation and reading simple English stories in just two months has made me realize that their lives can change forever if they can continue learning this way. 
     When the summer ends, their learning ends.  They have to go back to their villages in the countryside where they will have no access to learning English.  They go back to their illiterate parents where life will lead them right back to their cycle of poverty. 
     If they can come live here in the Dreams Givers' house in Luang Prabang, they will flourish and grow into change makers for our community here in Laos. 
Crossing the river
     I'm committing myself, my time, my energy and all my resources to support them in every way that I can for a full year. Through the support of generous donors, I hope to keep things going for many more years to come.  I raised enough money for the summer with a little left over, but not enough for a whole year of the kids' learning, so I encourage you to support the kids and help them reach their dreams.   
       If you would like to hear my story and why I started Dreams Givers, here's my Ted Talk.  
Her's Tedx Talk                                                           
What we need funding for:
1.       Rent                                                                                                   $5000/year
2.       Food                                                                      $100/week   $4800/year
3.       Electricity                                                             $75/month   $900/year
4.       Water                                                                   $30/month     $360/year
5.       Medical/dental                                                                            $2000/year
6.       Emergencies                                                                                 $1000/year
7.       Sundries                                                               $50/month    $600/year
8.       WIFI                                                                                                     $500/year
Thank you so much for giving hope to and supporting these children.

Organizer
Her Vang
Organizer
Lewiston, ME