Save Samantha - Life Saving Surgery
"I must now fundraise for my own life and for my babies to have the mummy they so desperately need and deserve. I am in constant pain in my neck, head and spine and week in, week out my neurological damage is becoming impossible to ignore."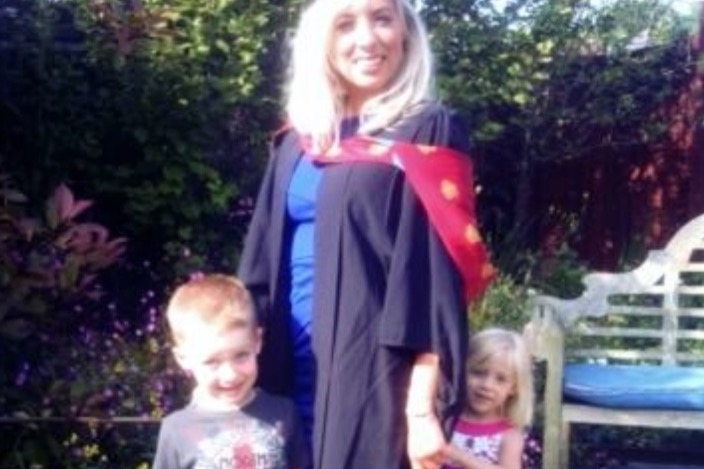 31y/o Samantha is a single mum and Psychotherapist from Gtr.Manchester.

She has a genetically inherited connective tissue disorder, called Ehlers Danlos Syndrome (EDS-Type1). 

Connective tissues hold the body and its organs together, but faulty connective tissues can cause complications, making a person more easily injured, with pain and multiple daily dislocations throughout the whole body.

Her spine is collapsing and dislocating, and she requires her FOURTH life saving and life changing Neuro-surgery in America.

Let's get Samantha back to what she does best; Her career helping others and more importantly, back to the fun-loving mummy that her young children so very much miss & deserve.

No Neuro-surgeon's are able to operate on Samantha in the U.K. and we must raise in excess of £100,000 to pay for the surgery in America ‼️

This is time critical. Funds must be raised for Samantha's lifesaving surgeries, her recovery and their future security.  
A life with EDS is a life lacking public healthcare and until some changes are made to increase awareness of the condition, alongside medical education of EDS; Samantha's future will now require majority private healthcare. 
A life and a financially / medically stable future is so desperately  needed for Sam & her two children. 


********************************************

'Samantha's 2017/18 story'

In 2016, following an incident Samantha developed seizures and became very unwell,  very fast,
Specialist Neuro-surgeons discovered that her spine was collapsing  under the weight of her skull. She lost her private psychotherapy clinic that she had worked hard to build and fast became bed ridden.

Damage to her brain stem and spinal cord caused intermittent paralysis; She became wheelchair dependant & unable to be upright without agonising pain, and memory loss, movement disorder, heightened senses, passing blood and slurring of words.
She was at risk of internal decapitation.

There were 3 surgeons worldwide experienced in doing the surgery she desperately needed in America. #SaveSamantha fundraising was a great success and Sam underwent 3 lifesaving operations in July & Aug 2017.

She learned to walk again, and researched and rehabilitated herself- due to no NHS assistance available for EDS patients with her condition in the U.K.

Sam regained her independence as a mummy to Jensen and Brooke again and is petitioning for a healthcare pathway for others with EDS. (https://petition.parliament.uk/petitions/212713 )



Recently, Samantha's health has declined. She was devastated to learn that her spine is more unstable than surgeons originally believed and the flexible 'scaffolding' used to fuse & stabilise her spine in 2017 (pic above) was not aggressive enough to keep her safe.

Her body was one of the rare few to reject the bone marrow graft and her spine is still dangerously unstable, causing scary symptoms to reappear including damage to her heart, memory, pain and movement disorders and multiple dislocations of the neck and vertebrae each day.

Samantha is no longer independent and will face paralysis, organ failure and likely death without a more aggressive, time-critical neuro-surgery in the US.

This aggressive neuro-surgery will remove all movement in her upper spine, but will save her life and halt the damage of her
spine and organs.

Her children desperately need their mummy back.

Please help give Samantha the chance she's bravely fought so hard for.

Help #SaveSamantha to raise awareness and funds in excess of £100,000 for life-saving neurosurgeries surgeries.
Fundraising team (2)
Samantha Smith
Organizer
Raised £9,341 from 352 donations
Rochdale, North West England, United Kingdom
Martin Redfern
Team member