Help the Sakura Arts Collective blossom!
*日本語は英語の下にあります。

WHO WE ARE
Thank you very much for visiting this page!
・Sakura Arts Collective is a new dance and yoga studio and small business that Mayu and Jonathan started together in order to share Mindful Movement practice with the Honolulu community. 
・We are a growing tribe of entrepreneurs, dancers, yogis, musicians, as well as visual artists.
・A collective of artists with a strong desire to move, breathe and be. 
・We offer an array of weekly educational classes in several styles of dance, several styles of yoga, and breathwork/ meditation and events. 
With your help, we can keep the doors of our studio open and be of service to these amazing artists and this wonderful city that we love. With your kindness and contributions, we believe that we can make it through this challenging time and continue to serve our students. 
Thank you for your contribution of any size, we are so grateful and your help means the world to us. We consider ourselves so fortunate to have made it through these times and your donation will help us so very much. 
We are raising money in order to keep this space alive and be able to offer various arts such as yoga, meditation, mindfulness practice, dance, live music, and live arts, and more.
There has never been a stronger need in the world than right now for people to have access to meditation, yoga, breath-work, and dance classes. Your donation assures that hundreds of people will be able to get out of the house connect with themselves and others while they have an hour of peace and stillness with the community. 
We support local underrepresented minority artists and their families. Here at our space is one of few places left where they can share their work and their passion. Through your generous assistance, we will be able to hold a space for these 20 artists and take care of our studio. And we believe that this community will grow!
WHO IS MAYU: 

I am a Japanese woman who moved to Hawaii by myself about 4 years ago to pursue my dreams of which the first goal was teaching yoga and study more Ayurveda in English and opening a studio is my audacious goal.  During COVID, this audacious dream came true! 
I am a lifelong student of yoga and Ayurveda.  I enjoy exploring the sound waves of Crystal bowls, share knowledge, and assisting people in their mindfulness journey. 
I just started this business during covid so it is very unsure but I believe and willing to facing challenges! 
Your donations will help me to continue the work that people so desperately need at this very moment. I love to serve and sincerely helping others is my passion.
WHEN WE HIT THE GOALS / what the funds will be used for :


- Pay off 6000.00 in business debts we have incurred during the shutdown. 
- Pay monthly rent coming up while we reopen with limited capacity. 
- Pay utilities coming up while we reopen with limited capacity.
- Pay for GET taxes 
- Pay the parking bills & storage bills for the studio.
- Pay the studio Insurance policy.
FOR FUNDRAISER'S we will give back!  

For Locals.


1. With any donation we will give each donor a"7-day unlimited class pass". 
2. With any donation of $100 or more: 1-month membership ($179.00 Value)
3. With any donation of $500 or more: Your choice of Private Crystal Sound Wave session, private yoga session, or private dance lesson. 
We will email you to send you your gifts. 
For out of states donors. 


- With our appreciation, we will email you a custom piece of art. The art is a Japanese Kanji print of a piece done live at our Art Jam event that you may display on social media! One of a kind workpiece made by our artists. 
Thank you very much. 
I deeply bow to your kindness.
このページをご覧いただきありがとうございます!
・Sakura Arts Collectiveは、マインドフルムーブメントの実践をホノルルのローカルコミュニティと共有するため設立した新しいダンス、ヨガ、アートスタジオです。
・ホノルルで頑張っているアーティストがこのスタジオを通して彼/彼女らのスキルやタレントを表現できる場所を提供しています。
・私たちは、起業家、ダンサー、ヨギー、ミュージシャン、そしてビジュアルアーティストの急成長しているチームです。
・様々なスタイルのダンスやヨガクラス、ブレスワーク、瞑想クラスを提供しています。
このドネーションをお願いしている理由は、

・ヨガスタジオ、ダンススタジオというカテゴリーに当てはまらない新しいビジネスモデルで、アート全てが融合できるスペースを提供し、存続していきたい。
・マインドフルコミュニティをさらに広げていきたい!からです。
このクラウドファンディングのサポートによって、スタジオの存続が叶い、一緒に働いてくれている素晴らしいアーティスト、私たちが愛するこのハワイに奉仕することができます。
世界はまだまだ大変な中ですが、この困難な時期を乗り越え、スタジオに来てくれる生徒たち、私たちをサポートしてくれる方に恩返しができると信じています。
MAYU:
私は約4年前に一人ハワイに引っ越してきました。最初の目標は英語でヨガを教え、アーユルヴェーダをもっと勉強することでした。それからいつしかスタジオを開くことが私の大きな夢に変わりました。コロナ禍にその夢が叶い、現在はスタジオ経営について日々勉強中です。
スタジオ経営以外では、クリスタルボウル演奏によるサウンドセラピー、ヨガやホリスティックな視点から生徒さんにマインドフルネスの旅をサポートをしています。大好きなハワイへの恩返しとして、このマインドフルネススタジオの存続のため日々奮闘しています。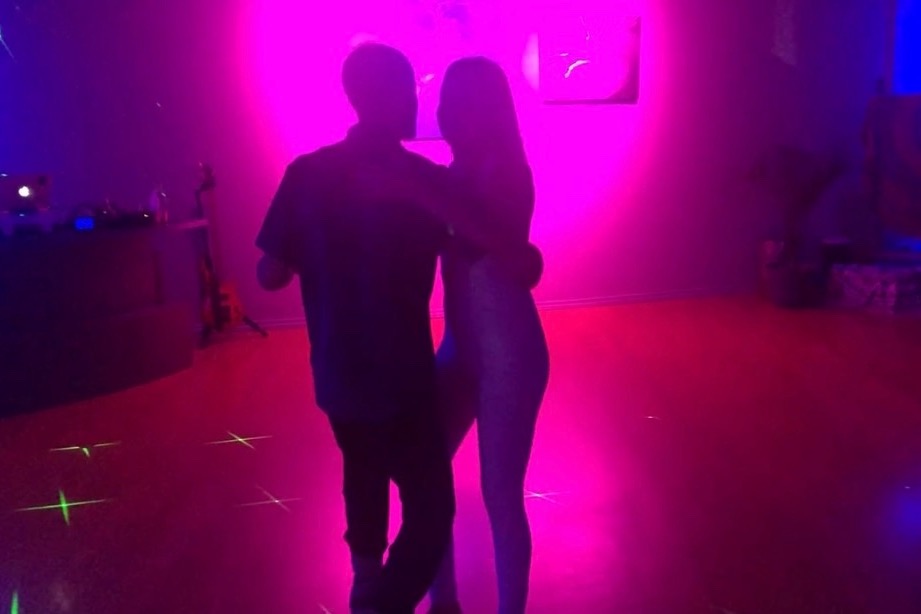 Louise Ing & Michael Sitch 
Organizer and beneficiary
#1 fundraising platform

More people start fundraisers on GoFundMe than on any other platform. Learn more

GoFundMe Guarantee

In the rare case something isn't right, we will work with you to determine if misuse occurred. Learn more

Expert advice, 24/7

Contact us with your questions and we'll answer, day or night. Learn more