Help the Horses & rebuild of Rancho Salsipuedes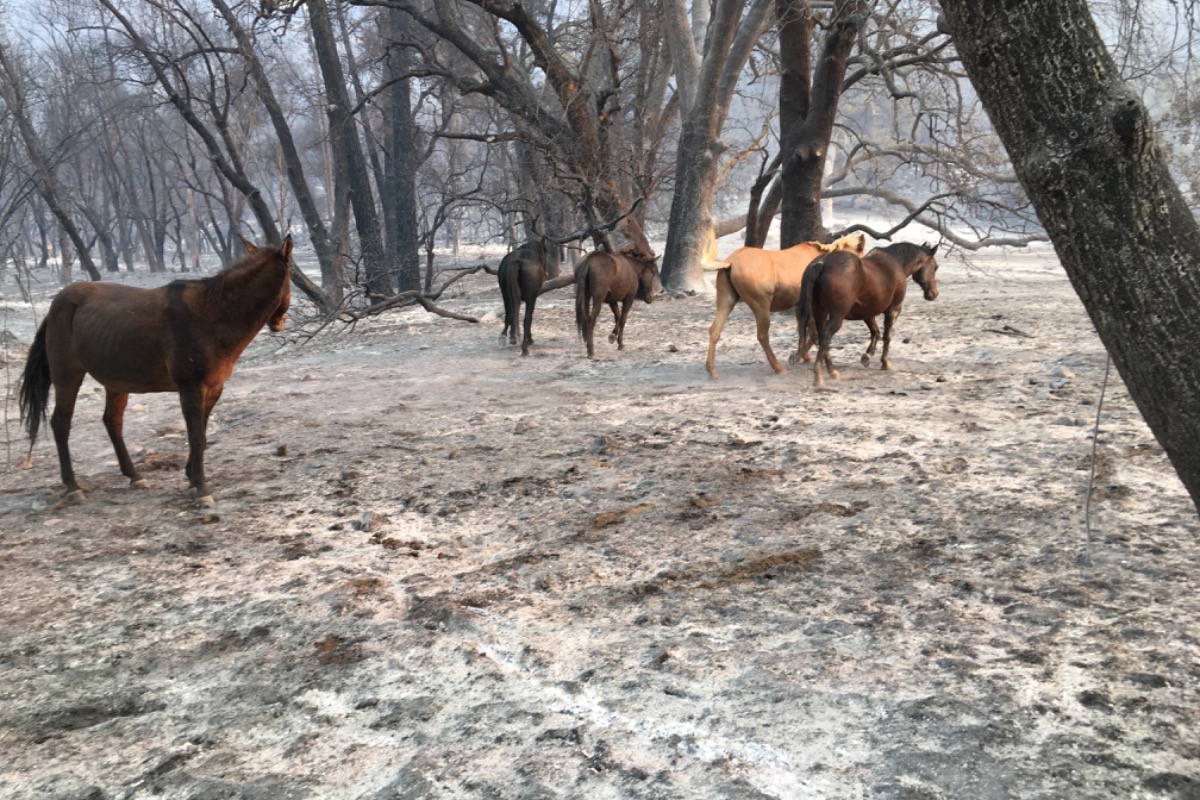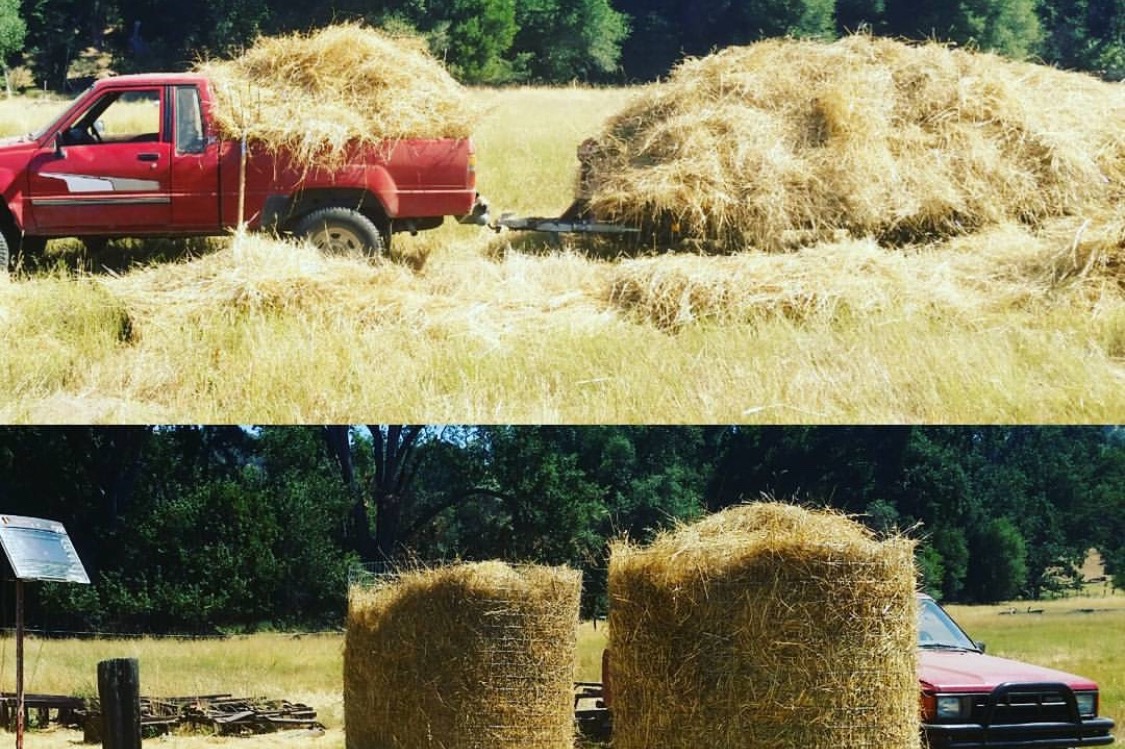 Rancho Salsipuedes is a rare place. About 12 miles inland in Big Sur, it is one of the LAST standing California Homesteads that is not owned by the government or by a corporation. It has been in the hands of The Bottoms family since 1975. It has been untouched by overdevelopment, remaining in all of its glory. It has been looked after with true, pure, authentic love for the natural world. 

This beautiful place was ravaged by the recent fires that have spread over our precious state of California. This is one of the worst fire seasons we have ever seen. There is no doubt that this is directly related to the swifty worsening climate change and Rancho Salsipuedes is amongst one of the countless casualties of this global crisis. The damage the Bottoms' face at the ranch, they face financially alone as they cannot insure the property due to its remote location and being surrounded by Los Padres forest. Humbly, I am turning to my community (near and far) to ask for any help you might be able to spare. 

I grew up with The Bottoms (whose daughter Bridget has been like a sister to me for almost 20 years) and visited Rancho Salsipuedes numerous times. It is untouched land the likes of which I have so rarely experienced in my life. The standing adobe house is 250 years old and one of the few structures there as their family's intention was to be stewards for the land and creatures. The entire Bottoms family has always been dedicated to caring for the environment, on both a global and personal scale. They believe in solar power, permaculture and using renewable natural resources to create a safe haven for friends and family to connect to the Earth and mother nature. They were hoping to open the homestead up to campers (especially children/teenagers who may not be given the chance to experience nature in this way) this past spring, before the Covid 19 Pandemic hit. They are a family who honor the connection between humans and the planet; they know that we cannot separate the two, which makes the devastation they have endured during this fire season all the more painful. 

After college, the Bottoms' youngest son, Benton, spent the better part of the last decade tending to this beautiful land. His goal: to build a place completely sustainable off the land so that he could share his passion for this homestead with others. He milled naturally fallen trees (never cutting a living one down himself) and created a sustainable furniture business, building pieces that will last generations. Tens of thousands of dollars worth of slabbed lumber, hundreds of hours of labor, tools, dedication and dreams burned in a matter of moments. He has raised all kinds of sick and injured wildlife including caring for their herd of mustangs, many of whom were born at the ranch. Many of the herd were killed in the fires and the ones that were not are badly injured, in both physical and emotional distress. The eldest Bottoms' son, Buckeye, is a veterinarian and he has been treating them with the small amount of supplies he has on hand, but they are in desperate need of more.  

There is so much more to say, there is so much grieving to process, but at the very least, I hope you can feel how deeply special and rare this land is. The Bottoms' are a rare breed of human, their homestead a sacred place, their beliefs and morals directly aligned with the fight against climate change and the destruction of the Earth. They are not people who ask for handouts. All I ask is that you hold them in your heart and if you are able to give, know that you are making all the difference. The world is in a moment of immeasurable grief, sometimes it seems there is nothing that can be done, but: you can help, even $5 will make a difference as The Bottoms' attempt to rebuild in the wake of these fires. 


$50,000 will cover the cost of:


1. Immediate Medical Care and Medicine for the horses
2. Irrigation Lines: to bring fresh water and water the pastures. 
3. Feed for the horses to get them through the next year; as all the pastures were lost and may take a couple years to regenerate & regrow.
4. Electric Fencing, Gates, Road maintenance.
5. Raw materials & tools from Bentons furniture business.
6. Propane generator.


If you have read this far, know that your love and attention are felt deeply. I'd like to share a few words from Buckeye:
"The cost of labor is not being included in our estimate of loss. We know a lot of people are going through really hard times right now, and we've always been proud that we've been able to help others in need, but now we are faced with the reality of a really tough time in front of us for a long time. The emotional stress and struggle is very real for us right now. We love our horses and this land, the wildlife that we share our home with, and seeing them and this place in so much pain and utter devastation is traumatic. This isn't like the news channel you can turn off. The 200 foot flames of fire we fought, to our dead horses we have to bury, and the surviving we are trying to care for...this is reality for us everyday. This is our home. Any help and prayers will be enormously appreciated. Anyone who donates, we would welcome you to the ranch, to swim in the river and camp among the wildflowers when they return. When we are back on our feet, we hope to be able to pay it forward and help those in need too."


The Bottoms' know that if they care for the land it will care for them right back. Let us now care for the land with them. Thank you.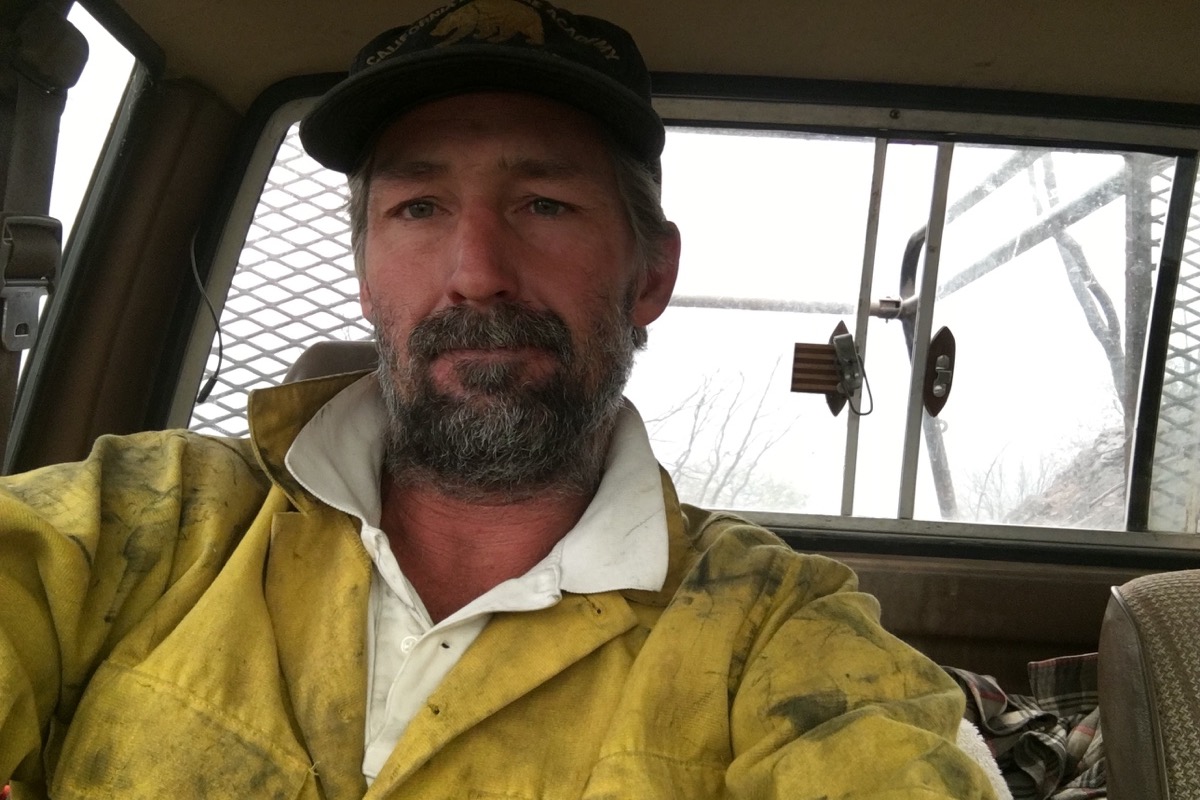 Organizer and beneficiary
Caitlin Ackerman
Organizer
Los Angeles, CA
Bridget Bottoms
Beneficiary