Save Muir Woods Coho & Northern Spotted Owls
Dear Friends,
Redwood Creek, part of the Mt. Tamalpais watershed and the headwaters of Muir Woods National Monument is one of the 25 global biodiversity "hot spots" recognized by the Nature Conservancy and targeted by the global conservation community as key to preserving the world's ecosystems. It is also within the Golden Gate Biosphere Reserve, one of over 400 reserves designated by the United Nations to provide a global network of the world's major ecosystem types. We have been fighting hard to protect Redwood Creek and ensure safeguards from a proposed multi-unit development (12-18 potential) in our lawsuit filed by Watershed Alliance of Marin (WAM), a 501c3 non-profit
Watermarin
and Friends of Muir Woods Park.
A critical decision by Marin County is pending, and we need your help and donations to insist on a healthy Redwood Creek Watershed with thriving habitat for wildlife and human visitors - a legacy we all deserve.
We are in a critical fundraising time to ensure we can fulfill our mission of protecting Redwood Creek habitat and endangered wildlife. Can you chip in to help? It's tax-deductible! Any amount is appreciated. Please donate while we still have this window of opportunity.
We need your support to achieve our new goal of $10,000! We seek funds to support our capped lawsuit against this proposed development project lacking full environmental review under California Environmental Quality Act (CEQA). All contributions to this legal fund are tax deductible through Watershed Alliance of Marin, a 501c3 a non-profit corporation
Watermarin
.
"One hundred and fifteen years ago, William Kent decided to purchase this tiny natural watershed (only 8 ½ square miles in area) to preserve its thousand-year-old forest (now Muir Woods National Monument) and to safeguard all the natural watercourses within this watershed that support the great trees and the salmon in its creek. He did it for all future generations to enter, walk in and enjoy -- and in doing that, he gave us in our generation a mandate to continue his effort to preserve it for the next generations." Muir Woods Park Neighbor
Our local Coho salmon and Northern Spotted Owls are nearing extinction. A multi-home proposed development in the headwaters of Redwood Creek threatens to put another nail in their coffin. These rare coho salmon and owl populations have benefited from restoration by thousands of volunteers and millions of our tax dollars. We don't want this work to be undone by damage from this development.
"Once permission to go ahead with this building project has been fully granted, there will be no going back. No one can turn a natural, complex, ecologically rich landscape back into wildland once a series of houses, septic systems, driveways, etc., have been built on it." Muir Woods Park Neighbor
Our lawsuit was brought by 155 residents and the Watershed Alliance of Marin to protect this ecological jewel. This project will likely negatively impact Coho salmon, and Northern Spotted Owl and other endangered species that inhabit this critically important watershed, a United Nations recognized biodiversity "hot spot." The proposed development threatens the creek habitat for endangered salmon downstream, which could lead to their extinction.
Salmon are a keystone species for a healthy ecosystem. They bring essential sea minerals upstream to nourish the plants, trees, and the famous giant redwoods of Muir Woods National Park. Salmon are the linchpin of the health of the ecosystem.
Salmon, owls, red-legged frogs, Northern Spotted Owls, Western pond turtles, marbled murrelets, Muir Woods giant redwoods and healthy watersheds are the legacies we want to leave. Please support our lawsuit to save wildlife and their habitat.
We have learned how connected everything is during these challenging times. Please be a voice for Redwood Creek and its inhabitants and donate what you can. For more information on Redwood Creek, please see:
Please join us and help spread the word!
Hope for a brighter future for all living things.
Thank you so much!
Laura Chariton, President, Watershed Alliance of Marin
M.A. Riparian Policy and Environmental Restoration
Hope for a brighter future for all living things.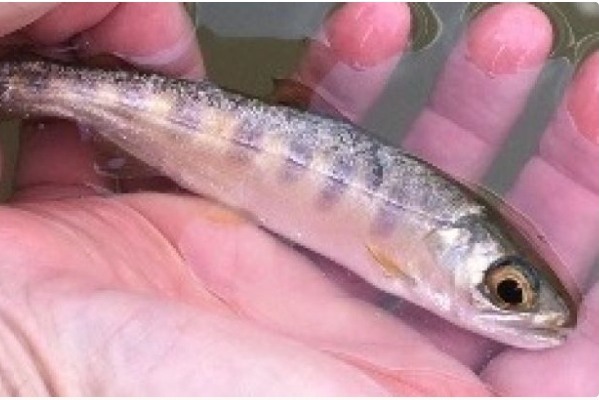 Thank you so much!
Laura Chariton, President, Watershed Alliance of Marin
M.A. Riparian Policy and Environmental Restoration