Save Angus from sale or euthanasia!
I came back from Latin America early with Angus because he became sick, possibly with Lyme's disease that he would have caught whilst still in Europe. I think his immune system became low after eating some fish bones and having a stomach infection, he lost 1/3rd of his body weight and around the same amount of blood platelets, and he had 93% when it should have been 150%. Appernetly lymes disease shows when the immune system is weakened but can equally recover oncve it is strenghthened again. My family missed him very much and to be frank I missed my family too and my friends' so I thought it time to get Angus home to be with his family so we can get him well again. The vet assured me this would be okay and that all his certificates where in order.
Once we arrived in the airport in England, the authorities got him, despite my best efforts to bring him back safe by getting the vet checks before I left and more vaccinations, I failed not realising he needed re-vaccinating for rabies and a blood test 3 months before re-entry.
Now Angus who is sick, is in quarantine in Derbyshire, they say they will keep him 3-4 months as they have re-vaccinated him and are waiting for the results to see if he has the antibodies to certify him as not having rabies.
He already has been certified with the antibodies when he was in Europe but because he has been in an unlisted country he needs to be re-vaccinated as a protocol.
So far my friends' helped me pay £752, before they would even give him the antibiotics he needs and start the process with the rabies vaccination.
This is the costs
Quarantine costs £2208, payable in 4 instalments (assuming Angus completes quarantine in 3 months)
1st  £552  +  £200   (medication)  total  £752 -                       Paid 
This is what is outstanding
2nd £552  +  £200  = £752                                                                payable 06/04/18
3rd  £552  +  £159  (or balance of medication costs)           payable 06/05/18
4th  £552 + additional days boarding at £17 per day due to delayed starting  
THEY SAY IF IM MORE THAN 7 DAYS LATE WITH A PAYMENT THEY WILL DEEM HIM ABANDONED AND WILL SELL HIM THROUGH A REHOMING CENTRE OR EUTHANISE HIM!
Angus has more friends' than me, he's travelled the world and swam in many different seas. I've tried to give him the best life any dog could have, which is the least I could do for such a good friend. He's been places a dog has never been, he's been with me the whole time I've been trying to haphazardly find myself and all at once finding the treasures of life, but also at times leaving a wake of destruction and chaos behind me. He's been my voice of reason through it all, and with a stern glance he's been the one to tell me when something isn't safe or its time to go home. We've been on a spiritual journey together and he's been my right hand man, my roots, my rock and at times my therapist and guru. We are a team, and we've learnt so much through everything it has taken us to stay together, as we've explored around 27 different countries and swam in many different seas and oceans. Yet through all the adversity, trials and limitations we met because of the judgements of man against dog in various third world countries we still made it, we stayed together no matter what. Until we got home! To England. Then the authorities tore us apart and now they threaten the life of this incredible black hairy being I have grown to love very much.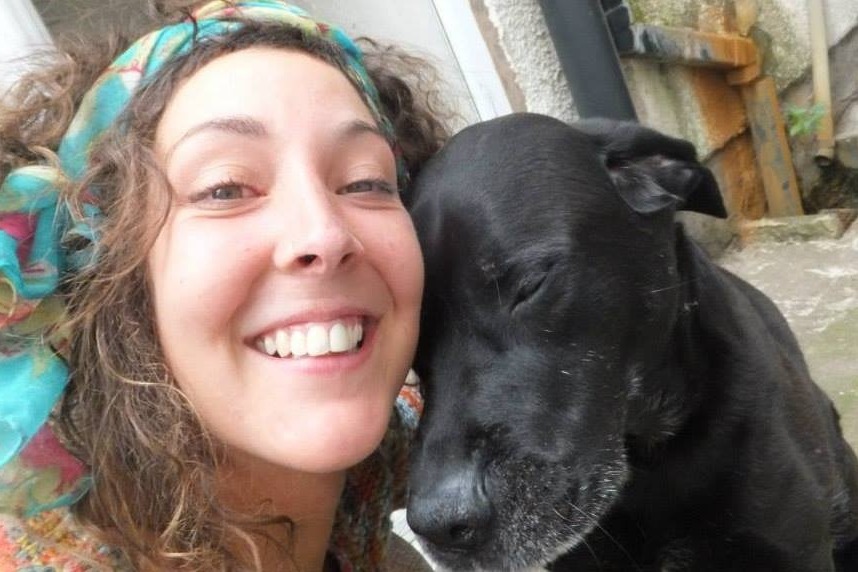 It's his 13th birthday at the end of May, he's an old boy and should be with his loved ones.
Angus would protect me to the death and he would his friends' and family too, he's a brave loyal dog and puts the safety of his loved ones before himself.
I'm sure he's stood by you or squashed you under his big butt, by sitting on your knee when you've been in a time of need, when you've needed someone to accept you and just love you unconditionally.
My family, his friend's, my-self and Angus would be so grateful if you could donate whatever you can to help keep him safe.
He's going to have to do 3-4 months in quarantine unless I ship him out to a non EU country and wait out the 3 months with him there, this could cost me around £3,000. If he stays in quarantine for 3-4 months and I pay the  £752  on time each month, he won't get euthanized or sold and he can come home at the end. And we will be able to visit him whilst he's in dog jail.
I know you all love him, so please donate whatever you can, even if it's just a few pounds, and please ask anyone else you know who you think might want to help.
Thank you so much for your support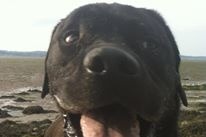 Organizer
Gata Boshkin 
Organizer
Tregarth, Wales, United Kingdom
#1 fundraising platform

More people start fundraisers on GoFundMe than on any other platform. Learn more

GoFundMe Guarantee

In the rare case something isn't right, we will work with you to determine if misuse occurred. Learn more

Expert advice, 24/7

Contact us with your questions and we'll answer, day or night. Learn more