Turn every $1.00 you donate into $3.00!!! A Conejo Recreation and Park District (CRPD) grant is going to double match every dollar donated, up to $50,000.
Phase V is coming...
Here are our plans...
· A brand new flow line descending the hill behind the existing park.
· A new skills area, with additional skills features. 
· A complete resurfacing and some modifications to the existing pump track.
· Modifications and enhancements to the beginner jump line.
· Adding an additional jump to the expert jump line.
The Sapwi Bike Park project is a partnership between the Concerned Off-Road Bicyclists Association (CORBA) and Conejo Recreation and Park District (CRPD). The park is a free, public recreational bicycle skills park facility located in the heart of Sapwi Trails Community Park in Thousand Oaks, California. 
CORBA, a 501c3 nonprofit, is a chapter of the International Mountain Bicycling Association (IMBA). CORBA has entered into an agreement with CRPD to construct and maintain Sapwi Trails Bike Park and the multi-use trails and skills stations within Sapwi Trails Community Park. Sapwi Trails Bike Park offers a wide range of trails and features to challenge all ages and skill levels. A hard-surface beginner pump track will ensure year-round activity. Features are progressive, to allow riders to gradually build their skills.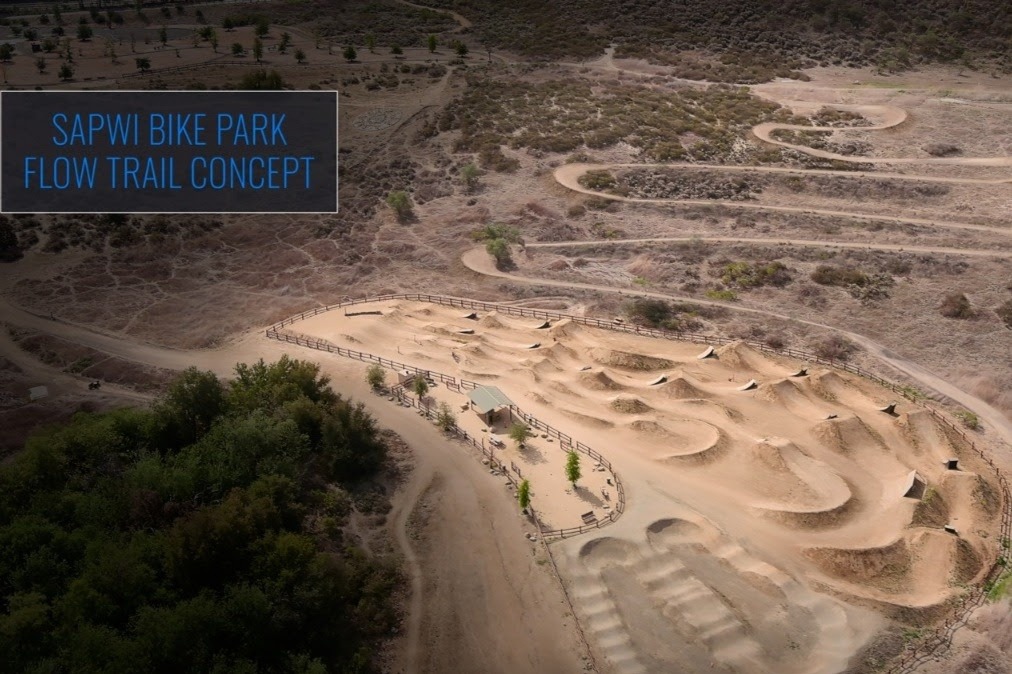 Photo Credits: Eric Winkler