Trabajadores Agricolas San Quintin

What is happening in San Quintín?

"He charges 102 pesos, about $7, for a package of 40 diapers — 30 pesos more than the discount store.

Soda and other items were only slightly more expensive than at convenience stores.

For laborers, even small markups sting. After juggling their debts for much of the season, many grow desperate as the end of the harvest approaches and there are fewer tomatoes, peppers and cucumbers left to pick.

Wages drop — from about $14 a day at the beginning of the harvest to $4 — but prices at the tienda don't. "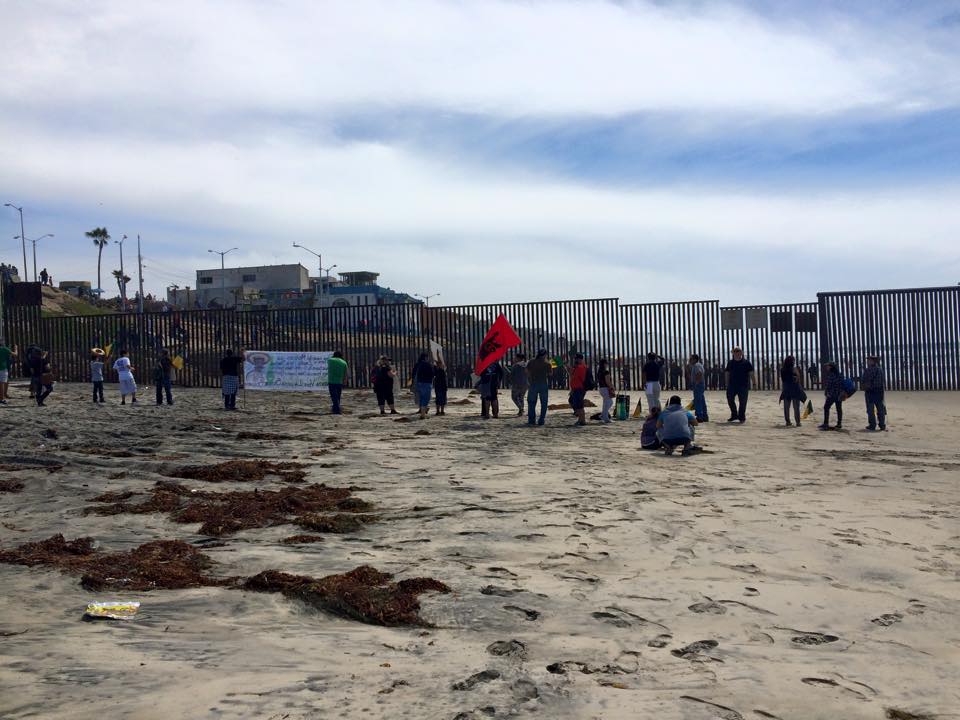 Due to the poor working conditions in San Quintín the workers have organized to improve the conditions. 

For more information on the working conditions in San Quintín check out :
http://www.latimes.com/world/mexico-americas/la-watchdog-product-of-mexico-sg-storygallery.html


¿Que esta pasando en San Quintín?

"Gastelum cobra 8 pesos por rollo de papel higiénico. Un paquete de cuatro rollos cuesta casi la mitad menos en las tiendas de descuento de Culiacán.

Cobra 102 pesos, alrededor de $7 dólares por un paquete de 40 pañales, 30 pesos más que en las tiendas de descuento.

La soda y otros artículos solamente estaban ligeramente más caros que en las tiendas de abarrotes.

Para los trabajadores agrícolas, incluso los pequeños incrementos en los precios duelen. Después de manejar su deuda durante la mayor parte de la temporada, muchos se desesperan cuando se acerca el final de la cosecha y hay menos cantidad de tomates, pimientos y pepinos para recolectar.

Los salarios bajan, de $14 dólares por día al inicio de la cosecha a sólo $4 dólares por día hacia el final de la cosecha, pero los precios en las tienda no bajan. "
Debido a las condiciones laborales los jornaleros de San Quintín se han organizado

Para mas información sobre las condiciones laborales en San Quintín vea el enlace :

http://hoylosangeles.com/producto-de-mexico-iii-como-en-las-tiendas-de-raya/

How can you help?

Stand in solidarity with the workers of San Quintin . Your monetary donation will be used to provide food and water for the jornaleros and their families.

All donations will be delivered on April 25 and 26 to San Quintín.

Anything will help!

¿Como puedes ayudar?

En solidaridad con los compañeros les pedimos una donación que se usara exclusivamente para donar víveres y aguas para los trabajadores agrícolas. 

Las donaciones serán entregadas el Abril 25 y 26 a San Quintín.
Organizer
Fiob Frente Indigena
Organizer
Los Angeles, CA