House Fire Recovery Elaine & Brien
Elaine Critzer Stowers, Brien Patterson,
and Elaine's son Dylan (13) suffered a horrible loss of their San Dimas apartment & all of their belongings on 2/2/2018! 
Thankfully, the family is safe & the dog was rescued by the firefighters! They literally only have the clothes/shoes they were wearing & a cell phone, and are in quite a bit of shock.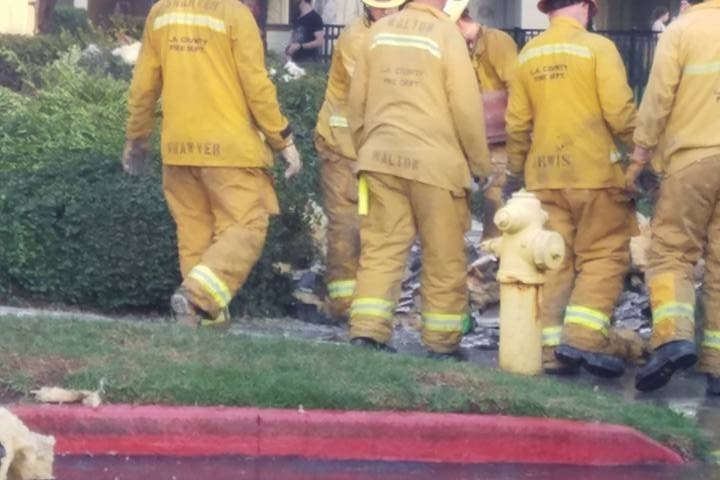 At this time, your contribution of funds will be the BEST thing for this family as they attempt to process the loss & work with their insurance companies.
Please pray insurance comes through to cover many items once they are able to navigate that process. They obviously need temporary housing & clothing.
Donation Drop Offs:
can be taken to Elaine's father's home at 236 Royal Coach Ave, Pomona CA 91767
Clothing Sizes:
Elaine: Shirts - Med to large; Pants: 10-12, Shoes: 7 1/2 shoes.
Son (age 13): Shirts - large; Pants - Large; Shoes - 6 1/2 big boys pant size off top of head.
Brien: Shirts - L/XL; Pants 38/32; Shoes - Size 11
Household items in good condition only please (towels, blankets, food, gift cards for groceries/fast food/restaurants/clothing stores, ...)
If you have furniture or bigger items that you are willing to donate, please email Elaine (
[email redacted]
) what you have and the family can contact you once they have identified temporary housing and what they for sure need.
THANK YOU so much for your support of this sweet family!!
Organizer and beneficiary
Shauntae Tedtaotao
Organizer
San Dimas, CA
Elaine Stowers
Beneficiary