Help Preserve an Ancient Medicine Tradition
Susan Skinner is helping the Blue Deer Center and Grupo Tatewarí organize this fundraiser solely for the benefit of the San Andres Fund held by Blue Deer.
Due to difficult economic conditions and the increasing needs of the Huichol (Wixárika) people, we are asking for your help. Essential funding is needed for: the upkeep of ceremonial centers, support for traditional ceremonies that are integral to their community infrastructure, and contributions to their life-sustaining annual pilgrimages to sacred sites.
The San Andres Fund addresses these needs that honor and support the traditional medicine ways of the elders and community of San Andres Cohamiata. The spending priorities for the Fund are made in cooperation with the elders and officials of San Andres Cohamiata. The budget for one year of funding to cover these obligations is $20,000.
During the Covid pandemic, Grupo Tatewari and the Huichol Art project were prevented from traveling to the Huichol homelands to purchase the native artisan's traditional artwork. Being their main source of income, this has put an even larger strain on the people and the San Andres Fund's resources that support them.
You can help the Huichol people maintain their way of life by contributing to the San Andres Fund!
The Huichols (Wixárika) are indigenous people who live in the remote mountains and canyonlands of the Sierra Madre Occidental of Mexico. They have maintained their traditions and persisted through unimaginable difficulties for thousands of years. The traditional shamanic medicine that the Huichol elders are sharing holds unique and important benefits for all people in these times.
Huichol elders have presided over Grupo Tatewari's ceremonies and taught us how to make offerings and pilgrimages to sacred sites for the benefit of the people in our communities. In their view, this engagement is for the benefit of the world. The constant devotion to their ancestral wisdom, communities, and tradition allows them to discern and navigate the difficult complexities of spiritual and community life. This practical unbroken tradition is a humbling experience of a divine, living world.
Please consider making a tax-exempt donation to support the Huichol people!
THANK YOU for your caring and important contribution!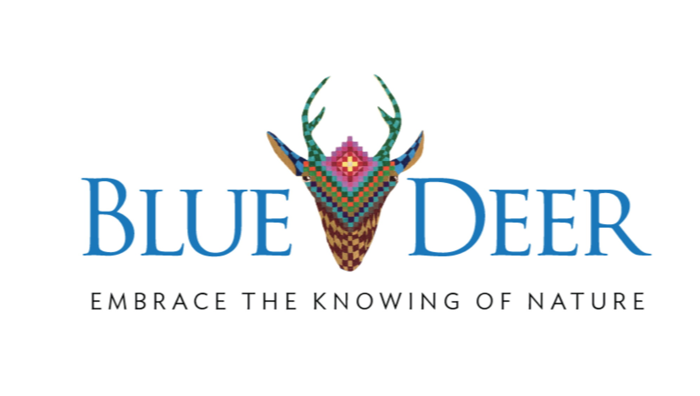 Blue Deer Center is a 501(c)(3) nonprofit, EIN 22-3741704. Your donations through GoFundMe will be managed by the Blue Deer Center solely for the use of the San Andres Fund supporting the traditional ways of the Huichol People.