HELP MY DAUGHTER SAM LIVE LONGER
Thank you for visiting our Go Fund Me page to help Sam, my daughter and sister to David and Christian
Sam's cancer is starting to win the battle and treatment options are coming to an end. The only way to extend her life now is for Selective Internal Radiation Therapy (SIRT) using tiny radioactive beads to shrink tumours that can't be removed with surgery. It is not available on the NHS, so we desperately need to raise £25,000 towards the cost of the treatment.  Whilst it isn't going to cure her, results from trials show it could give Sam, on average, another eight months to live and is her only hope.
Sam's Story
Three years ago at just 25 years old and with only a few weeks of being unwell my beautiful, happy, adventurous daughter Sam received the devastating news she had bowel cancer that had spread to her liver and that it was terminal.  Having a diagnosis of cancer is the most desperate news and to be told it is terminal, there is no cure and the only treatment option is palliative chemotherapy, sends a shock wave so piercing that it is impossible to comprehend or believe. Sam was given just 2-3 years to live and there are no words to describe the emotions of knowing your daughter's life will be stolen from you, her brothers, family and friends who love her so very much. 
Anyone who knows Sam will tell you about a kind, passionate and fun loving young woman who fills the room with laughter.  Sam never asks for anything, never complains and spends much of her time thinking of and helping others.  She works at a special needs school and with her lifelong passion for football has been a football coach for girls' teams in our local community, a Cambs FA Young Leader and a Referee.  She recently won a Young Achiever Award recognising her contribution to the Cambridge community together with winning the Jonnie Peacock Sports Awards last year.
Sam has always been a strong, positive, courageous warrior and upon hearing her diagnosis threw herself into the biggest fight of her life, enduring years of gruelling chemo treatment with nearly 60 rounds of chemotherapy so far, whilst still working.  Now the struggle is really intensifying as the cancer is becoming aggressive and unresponsive to chemotherapy treatment. 
Since her diagnosis not only has she been fighting to survive, she has thrown herself into raising money for the Oncology Unit at Addenbrookes Hospital.  
Sam set up the Kick Cancer Cup
(www.kickcancercup.co.uk)
an annual ladies charity football match and a charity ball, and has so far raised over £38,000 which is an outstanding achievement.  Sam also participates in Race for Life and Relay for Life raising money for Cancer Research.
Sam gives so much to everyone every single day and now she desperately needs our help to raise the money for her treatment, so she can finally be free of chemotherapy and the awful side effects and to spend the time she has left with family and friends making as many happy memories as possible.
We are hoping you can help us to grab every chance we can at giving Sam more time to be with those who love her so very much.  Please donate what you can to help Sam in her fight………… her fight to live longer
Thank you so much to everyone for your wonderful support and please help spread the word!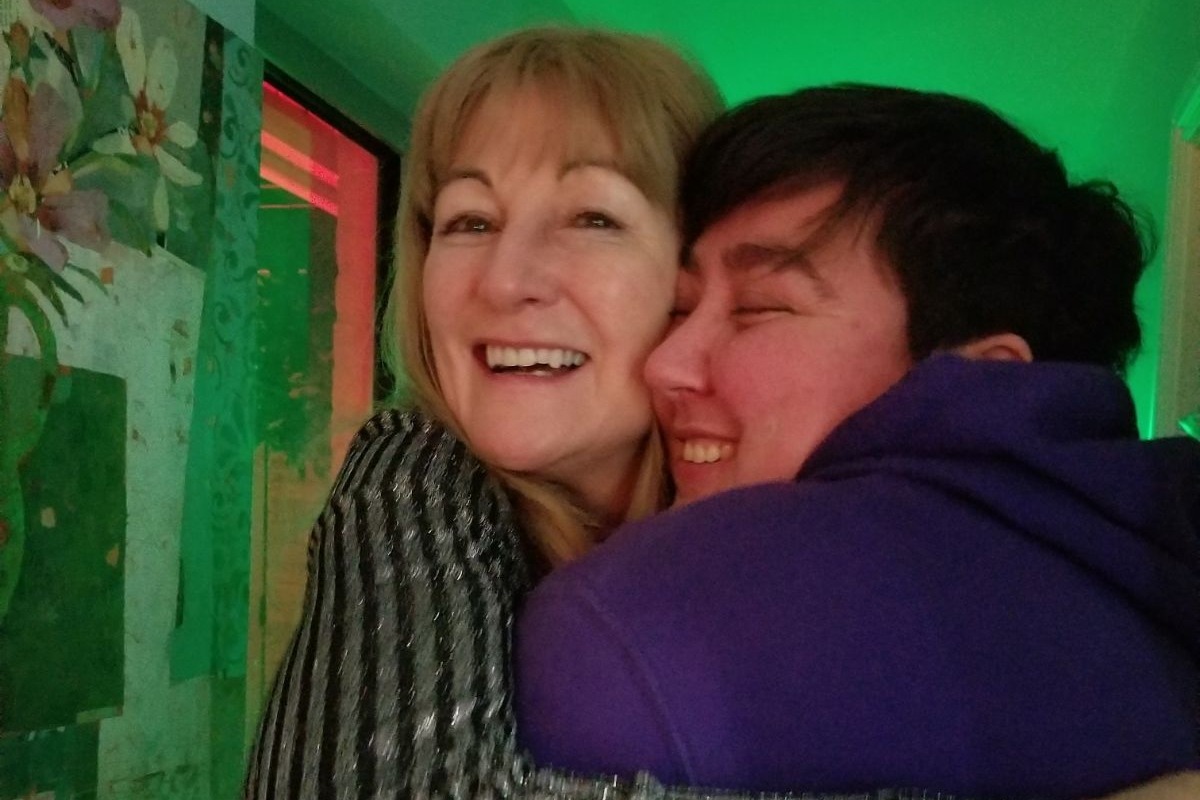 Organizer
Sue Isaacson 
Organizer
Swaffham Prior, ENG