My name is SAM RUBIN
. And these are my amazing parents, Ed and Sally:
My talents are opera, theater, voice-imitation, art and music. I've sung and acted in many shows, including "La Boheme," "As You Like It," "Daughter of the Regiment," "King for a Day," "Sweeney Todd," "Rivets" and many others. I've studied at Berkeley Repertory Theatre. Last month, I played Woof in the musical "HAIR" at the famous 5000 seat Marin County "The Mountain Play" amphitheatre. (You can see scenes from it in the documentary below.)
At 24 years old, my goal is to move to New York City to continue to study music and theater and set the world on fire. 
It has been a long road for my family and me to overcome the odds of recovering from an autism diagnosis that painted a bleak future for us.
Please take a few moments to watch this short documentary—
"Autistic to Astounding"
—that an amazing filmmaker created about my journey. You will be filled with joy and inspiration when you watch it.
PLEASE WATCH IT NOW.
Go for it!


I just finished my
Associate Arts
degree at Southern New Hampshire University online and, this year, was inducted into a national fraternity for
Leadership and Success
(NSLS.org).


I ask you to consider contributing to the next phase of my education and evolution
, beginning with an upcoming course of study in
Tom Todoroff's Acting Conservatory, a two-year program in New York City
. Since my parents spent all their money to fund my years of recovery from autism, including ongoing classes and trainings which have been so vital in helping me to connect on a social level, we are asking known and unknown friends around the world to help build a bridge to achieve my dreams of using my talents to entertain, inspire, and make our world a better place.
I welcome whatever you are able and moved to offer.
When you donate, you will be added to my list of supporters and receive a digital download of my new album,
"Because You are Dear to Me."
For donations over $50, I will happily mail you a signed copy of the new CD. You will also receive updates about my progress, receive my undying gratitude for supporting me, and your name will always be on the STAGE DOOR GUEST LIST.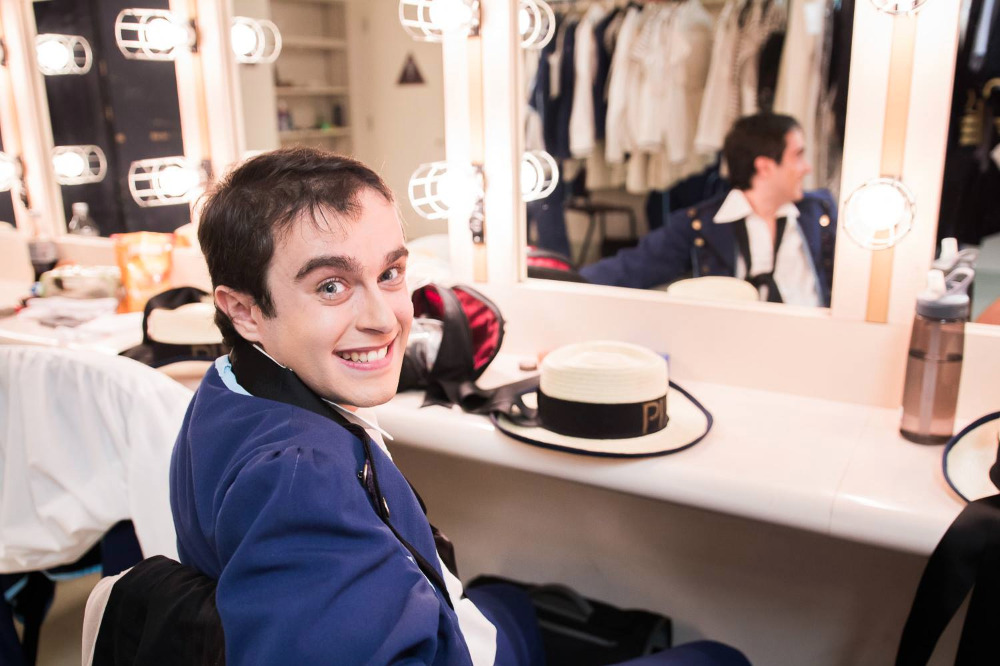 These funds will be used to pay for both years of the conservatory program, and living and travel expenses. Any additional funds that come in will be saved for my future educational expenses for Opera Studies. Because I am a baritone, I have been advised to focus on acting until I come into my full baritone voice.
If you are interested in arranging for me to sing in concert for you or would prefer to send a cheque, please contact me at [email redacted], which is also my paypal address for this campaign.
Thank you with love... Sam


Organizer