smiles across the pacific ocean
It all started on a hot and sweaty day one and a half years ago, 4 friends came together to start what would be the "Alternative Sailing Community's" seventh boat. What is this community you may ask...

It started as a community of travelers sailing around the world. Using art, music, performance and recycling to sustain the voyage. The vision, to travel differently and live in a sustainable and creative world. Following 4 basic goals: Teach the art of sailing to anyone, connect communities with alternative visions generating networks linked by boats worldwide, share art and recycle. Since the beginning every boat and their changing crews brought in new visions, different magic and all around wonder, everyone expanding and generating there own concept of the community and what it meant for them. 
Meet "ORFIN" 
She had been left to a certain moldy decay  in a marina in panama for 6 years until we came along and gave her the love she was lacking. Many people worked very hard refitting her and much more magic came in donations of old parts that we joyfully recycled. 3 months later she was ready to go back in the water. Orfin gave us the opportunity to hold a space where 8+ people with no sailing experience would go on to learn the art of sailing during the 2017 season where she would eventually make it to Guatemala for hurricane season. 
In 2018 two of the original crew came back to continue to work and sail her, many more new crew would come and leave throughout the season. Except this time with less refitting to be done the Orfin crew began another aspect of their personal vision, to get involved with local communities, non-profits and NGOs and contribute in what ever way possible. We went on adventures as volunteers to communities far and close helping take solar systems
where there were no other sources of electricity, helped take water filtration systems to villages that had no access to clean drinkable water and to educate on the proper use and importance of renewable sources, among other adventures (which where possible due to local  non-profits).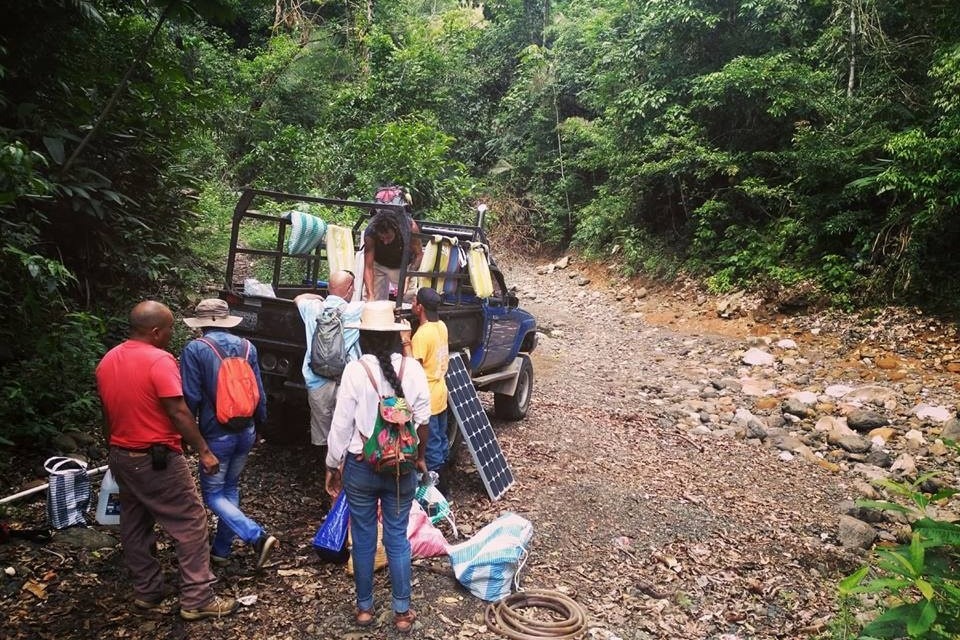 There is still much more to fix and replace on Orfin. With recycling and the limited resources that the crew can bring in, it is not enough to get her fully there. Thus we humbly ask for your help...
Next season starting January 2019 we envision a fleet of community boats, bringing the magic that we have been so lucky to have all across the pacific,  starting in Panama bound to New Zealand. Orfin will be accompanied by our sister sailing vessel 'Layla', located in Brasil and slowly making its way to our meet up in panama for march, hoping to find more boats and crew by the time we are ready to begin this journey. On Orfin we will be bringing along new crew to learn sailing, to keep on recycling everything we can, to do social work, bring smiles and love to the village schools and/or clinics through music and circus.
You can help us with monetary donations however big or small, which can also be directly sent to our paypal:  paypal.me/mrangelito
If you run a non-profit or NGO on an island in the pacific and need volunteers including ones with expertise in permaculture,ecological building, music, art installations, performances and/or just extra hands for your projects, get in touch with us at
[email redacted]
If you or anyone you know has or would like to acquire any of the following items for us:
Sails: Main  39' x 14'-5", Genoa 45'-3" x 25'-2", Mizzen 29'-3" x 11'-4"
Engine: salt water pump, fresh water pump (ford lehman 80hp engine)
50 m anchor chain 3/8"
Tricolor navigation light.
Organizer and beneficiary
Angel Hernandez 
Organizer
Apple Valley, CA