Meet 6 year old Saige - a tiny girl with a huge spirit and huge medical issues to match.
Saige's medical condition is serious and enduring and way too complicated to put in one sentence!   These health problems have arisen from being born prematurely in an emergency situation.  The finer details are further down the page.   But please read on...

Equipment needed:
-Home based nebuliser
-Portable nebuliser (for school)
-Good quality heating system for home
-Apnea blanket (with fitted alarm)
-Assistance with out of pocket medical expenses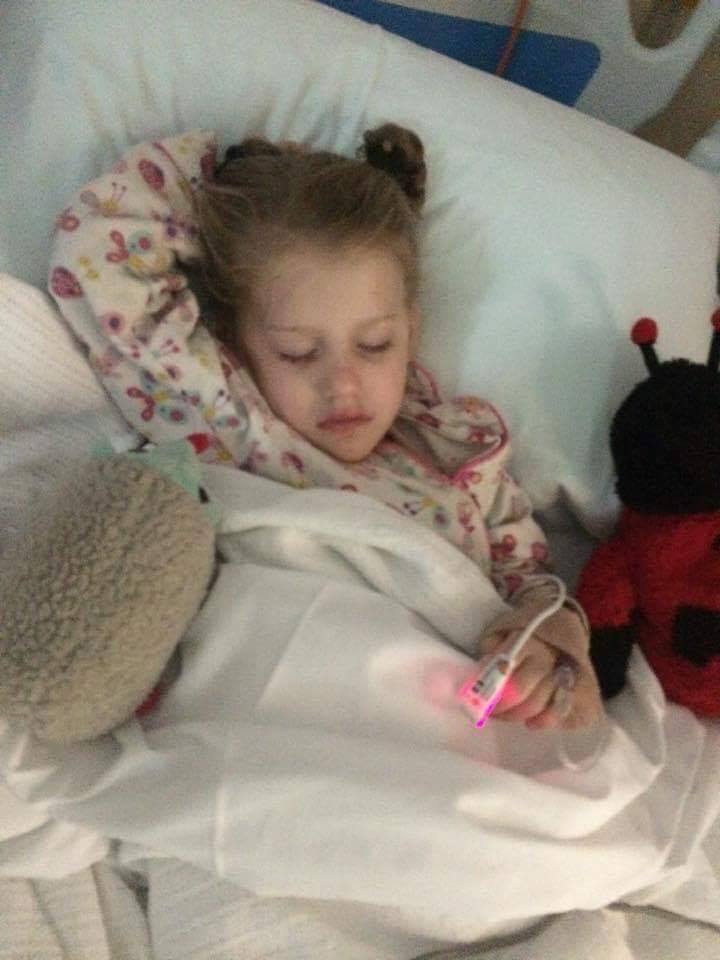 Keeping Saige home

Saige wants to be at home and not in the hospital.  This GoFundMe is to try to raise the money to enable Saige's Mum to buy nebuliser equipment that can be permanently installed at their home together with a portable unit so that Saige can keep attending school.  A portable unit at school will help if Saige has a breathing emergency until an ambulance can attend.  The family are also badly in need of a new heating system so that the house temperature can be regulated to help with Saige's breathing. 
This is critical over the Winter months as the cold exacerbates her breathing difficulties.  A sleep apnea blanket with built in alarm system would be brilliant to alert her Mum  if Saige happens to stop breathing at night.  (This would put her in an emergency situation due to her small airways.)   Finally it would be great to help with her medical expenses generally which are not fuly subsidised and mount up just through the sheer volume of specialists and medications that are required.  Saige has a team to help her complicated medical issues: Ear, nose and Throat specialists, dietician, audiology, optometrist, paediatrics, speech therapist, local GP and gastrologists.  Phew!
Dr Saige - veterinary surgeon
Saige's courage:
Yet all this pocket rocket wants is to be able to keep going to her beloved school so she can grow up to be "a wildlife carer to fix animals with sore tummies" and "a doctor to fix people with sore tummies". 
She spends more time that a kid should in hospital with all her bandaged toy possums dotted around her bed! 
The possums have breathing masks and IV lines attached to them, made by Saige to emulate what she is going through herself.  When Saige is very sick she never complains.  In fact she gently reassures her Mum and her 4 year old sister that "everything will be ok". 
Recently though on a rare moment of getting fed up with medical intervention  Saige proceeded to unplug her drip lines and take off her oxygen mask saying she just wanted to be home and that she knows how to attach all this stuff herself anyway!  Sadly, she is right!  She has seen it done so often and grills the medical staff with so many questions that she knows exactly what is going on - going so far as to say "you're not going to hurt me again are you?"
Saige's Animal Hospital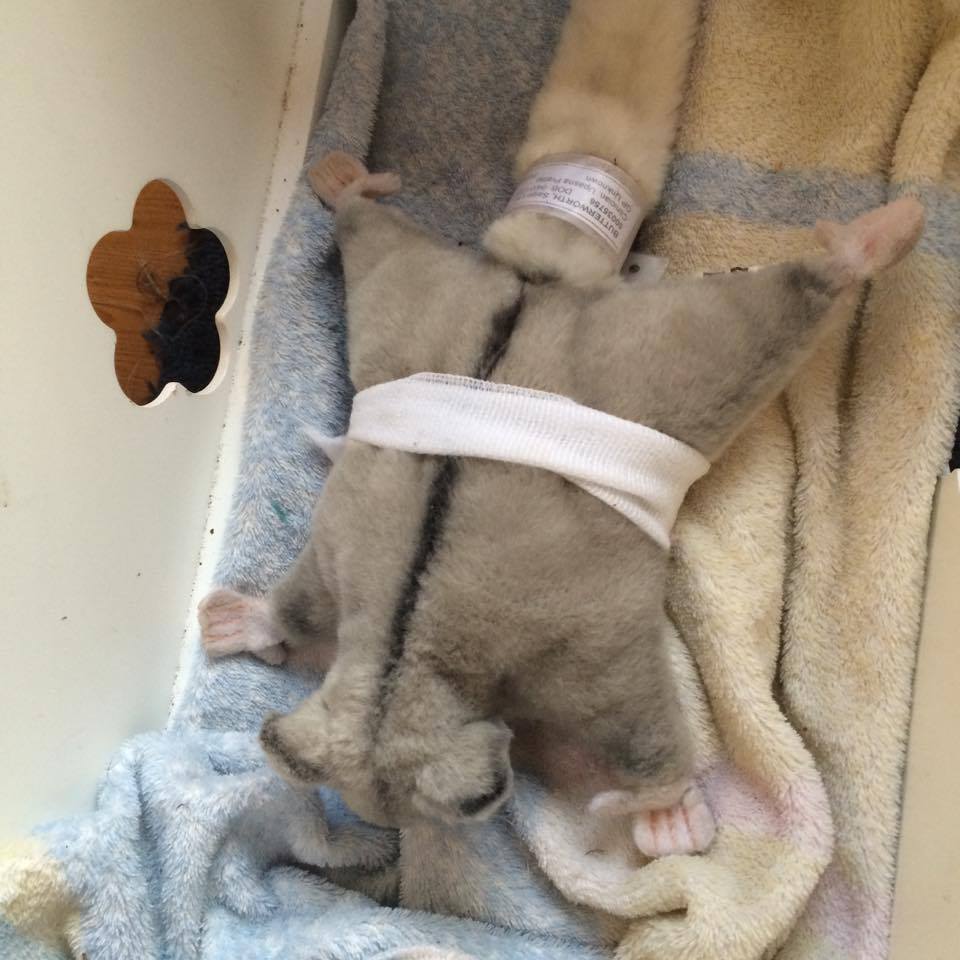 Okay - sit down - here are some of the medical issues:
Saige has multiple, complicated health issues from her premature birth.  She deals with chronic tummy and bowel pain from complications from gastroschisis (born with internal organs outside her tummy).  Her lungs have never formed properly so she often has breathing problems and severe asthma attacks.  She has sleep apnea and requires an alarm by her bed at night in case she stops breathing.  Her Mum rarely sleeps a full night.  Saige's stressed internal system does not allow her to consume enough food to provide her with all the nutrients that she needs for a normal growth. 
Consequently Saige is very small for her age.  She has to take a multitude of vitamins, mineral and iron supplements to give her little body enough nutrients to sustain life.  There is not enough oxygen in Saige's blood so her "normal" temperature remains at about 34 degrees.  It is important that Saige live in a warm environment to support her cool body temperature and breathing difficulties.  Saige also has hearing difficulties and is waiting on surgery to correct this when she has recovered and gained strength from her recent surgery in May.  She is also waiting on bowel surgery called STEP (Serial Transverse Enteroplasty.) 
You can watch a video on line if you really want!  The desired result of the next surgery is that her body will be able to process food better, ease her painful bowel blockages and help with general nutrient absorption.
Saige with surgery cap on ready to go!
Her little sister turned 4 recently but her birthday party had to be cancelled as Saige had an emergency hospital admission.  She said "it is okay, I just want Saigey to be better and come home so I can play with her".  They are best buddies!  If we can raise more money than is required for medical equipment it would be great to put on a special birthday party for them!  Or send the family on a special outing.
Saige's incredible Mum:
Saige's Mum works when she can in between hospital admissions, travelling to doctors and specialist appointments, fatigue and generally being a Mum of two little girls.  But talk to Saige's Mum and she firmly sees them as being lucky.  Many young children, some of whom Saige has been in hospital with have died from this same condition.  She is grateful that she can care for Saige at home as much as possible.  Let's make it even more possible!  She would never dream of asking for help - so I'm doing it for her!
Please help Saige's family to grow the next little wildlife warrior of the future!
Make a donation
Organizer
Vicki Hams
Organizer
Fumina VIC