Sadhana Hurricane Relief Fund
As you may know, on September 20, 2017, Puerto Rico was devastated by Hurricane María after recently being scraped by Hurricane Irma.
Currently, most of the Island still has no electricity, no water, and intermittent or no communication.
Add to that the lines to get into a supermarket, where supplies are already low.
Agony and anxiety sets down as many Puerto Ricans, already U.S. Citizens, seek help from FEMA and the government but don't get any immediate response, aid or supplies.
This situation brings additional complications to those living in the mountains.
Sadhana Healing Arts is a yoga and massage studio located in San Juan, Puerto Rico. Although we were affected by the hurricane, our plight was much less compared to those neighboring towns.
We have decided to create a volunteer team, called "Mi Gente Unida", to aid those in urgent need around the Island.
With your help, our goal is to reach those that haven't received any food and home supplies, water, medical supplies and cleanup support.
Some of the towns we've covered are: Comerio and Barranquitas.
We need your assistance to keep making an impact!
The news may be over but the crisis continues.
Please help and share!
*10% of the total raised funds will be used to help fix our studio damages.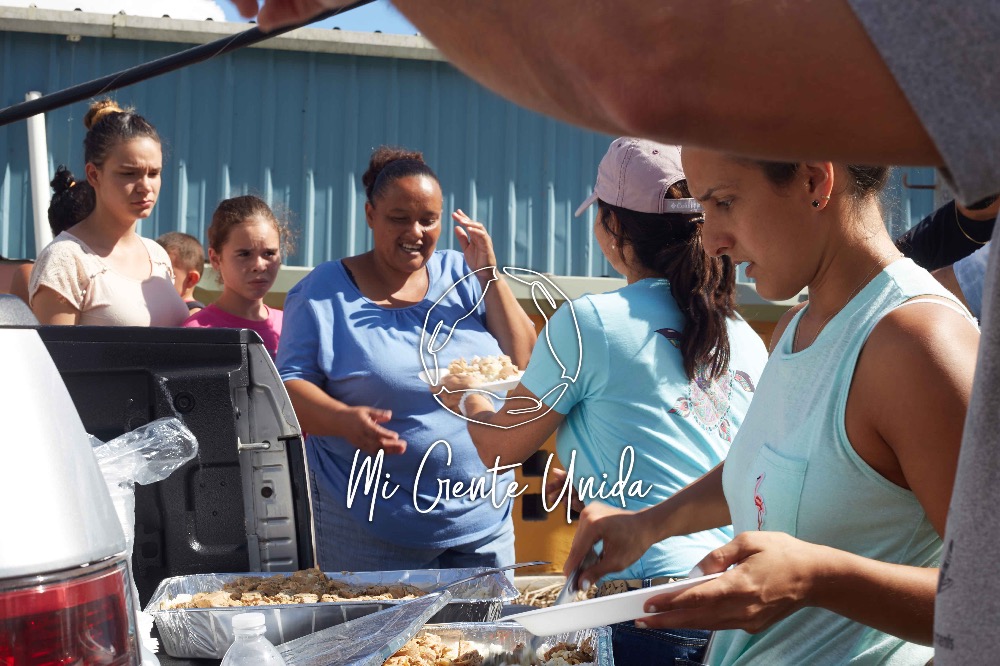 Como saben, el huracán María impactó la isla de Puerto Rico el 20 de septiembre de 2017, a días de haber sufrido un roce del huracán Irma.
Al momento, la Isla todavía no tiene servicio de electricidad, agua, y las comunicaciones son intermitentes o inexistentes.
Añádale a eso las filas para comprar comida en un supermercado, en donde ya las provisiones escasean.
La agonía y la ansiedad se convierten en la norma mientras los puertorriqueños, que de por sí son ciudadanos de los Estados Unidos, buscan ayuda de FEMA y el gobierno, sin obtener alivio inmediato.
La cosa se complica cuando algunos con necesidad viven en las montañas.
Sadhana Healing Arts es un estudio de yoga y masaje ubicado en San Juan, Puerto Rico. Aunque sufrimos el impacto del ciclón, nuestras pérdidas fueron pocas si las comparamos con las de pueblos aledaños.
Hemos decidido crear un equipo voluntario, llamado "Mi Gente Unida", para llevar ayuda a aquellos con necesidad urgente a través de toda la Isla.
Con su ayuda, nuestra meta es llegar a todo aquél que no ha recibido provisiones, agua, asistencia médica y ayuda en labores de limpieza.
Algunos de los municipios que hemos impactado son: Comerio y Barranquitas.
¡Necesitamos su cooperación para que esto continue sucediendo! 
Puede que el ciclo de noticias haya cesado, pero la crisis continúa.¡Por favor, ayude y comparta!
*10% de los fondos recaudados serán usados para arreglar los daños en nuestro estudio.
Become the first supporter
Your donation matters
See all
Organizer
Rita Gaurangi Ribot
Organizer
Río Piedras, PR