Saber's TPLO Surgery / Vet fees
Saber will turn 10 years old in September of this year. This year we have had a turn in her health. After her annual vet visit she and I were out for our walk and at the end Saber likes to grab the leash and run the few steps home. As she jumped for the leash end I heard a whimper, as I turned around I noticed she had started to limp.
We watched for for a couple days and the limp was not getting better. We decided the only thing to do was to take her into Baker Animal clinic to have her looked over. They did an exam on her leg and noticed there was something wrong. A loud audible click could be heard when palpating the knee joint. This is not a good sign.
Next step, return for another visit and have her sedated and X-ray's taken. Today was that day. Turns out it's worse then we could have imagined.
Saber has left hip dysplasia and her ACL in her right knee is gone. Not torn, not sprained, but gone. This means this has been ongoing for sometime now and our hero dog never even made us aware to the fact that she was in pain.
She is smarter then her own good and was doing all she could to help heal herself. This makes me feel horrible knowing my dog has been in pain for quite sometime and we had no clue.
Now we have to help saber and be the hero she needs. Saber will need to have TPLO surgery. This surgery is very very costly and on top of what we have already paid for her thus far it is impossible for us alone to afford it. We never like to ask for help and always like to try and do it on our own, but in order to get Saber what she needs this time is far beyond our reach.
I'm asking only if you can donate, to never put yourself in a compromising situation, but you have no idea what it would mean to us.
We love this dog more then anything and she still has so much life to live. I want to be able to help her with that.
She is my best snuggle buddy and my sweet peanut Pooh Bear.
We love her with more love then we have.
Thank you for your help !!
Love Diana & Dan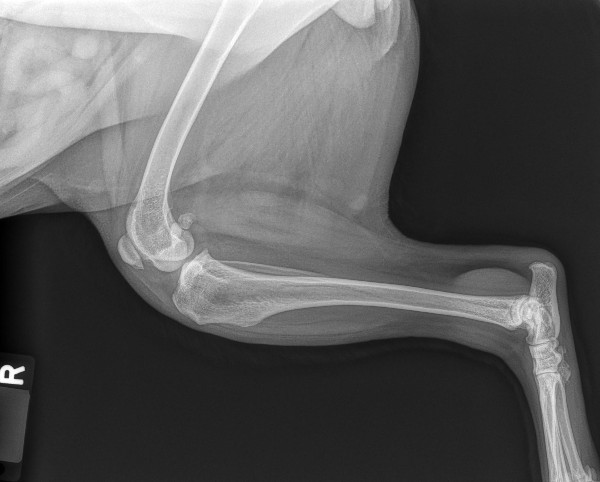 Organizer